EWN Significant Weather Threat Map
For custom forecasts and alerting services please visit our product pages. We can supply detailed outlooks for days 2 to 7 to suit your needs. These can be for a whole state, a region or a specific location such as mining operation. Find out more now.
These maps and state-specific threats are also available daily on our Facebook pages.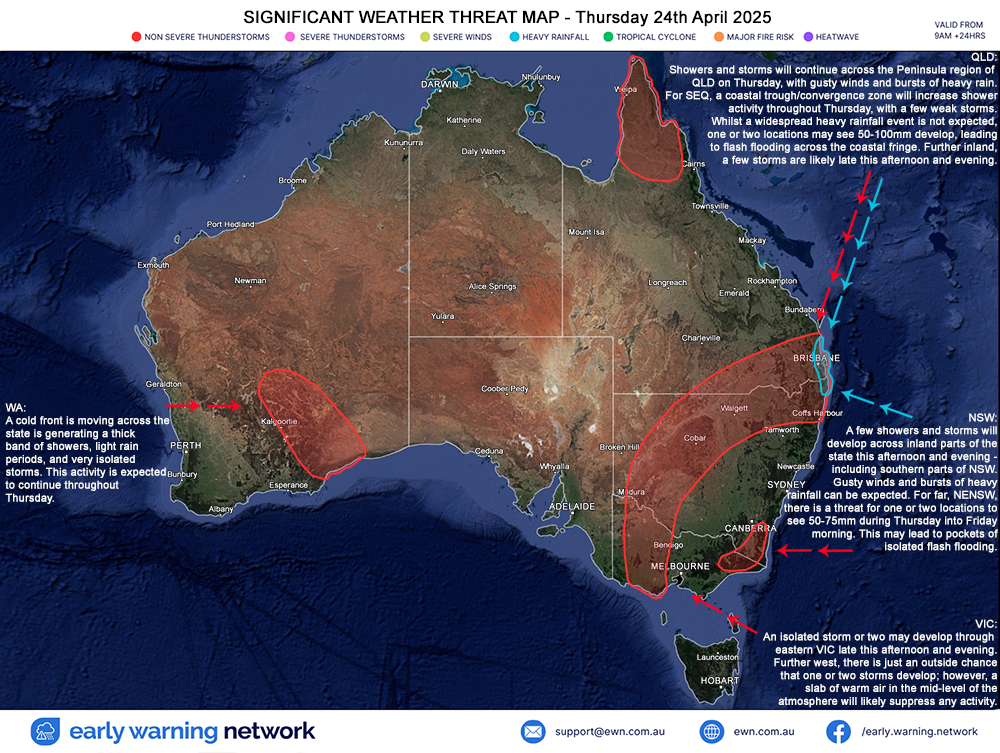 Latest EWN Severe Weather Alerts
19/Aug/2017 10:38 AM
Source: QLD Rural Fire Service Bushfire WATCH and ACT for Little Mountain (formally Bellvista) as at 10.15am Sat 19 Aug Queensland Fire and Emergency Services (QFES) is advising residents in the vicinity of Little Mountain to finalise their bushfir ...
Read more...