EWN Significant Weather Alerts Threat Map
EWN can supply detailed forecast outlooks to suit your needs. These can be for a whole state, a region or a specific location such as a mining operation.
EWN Alert Solutions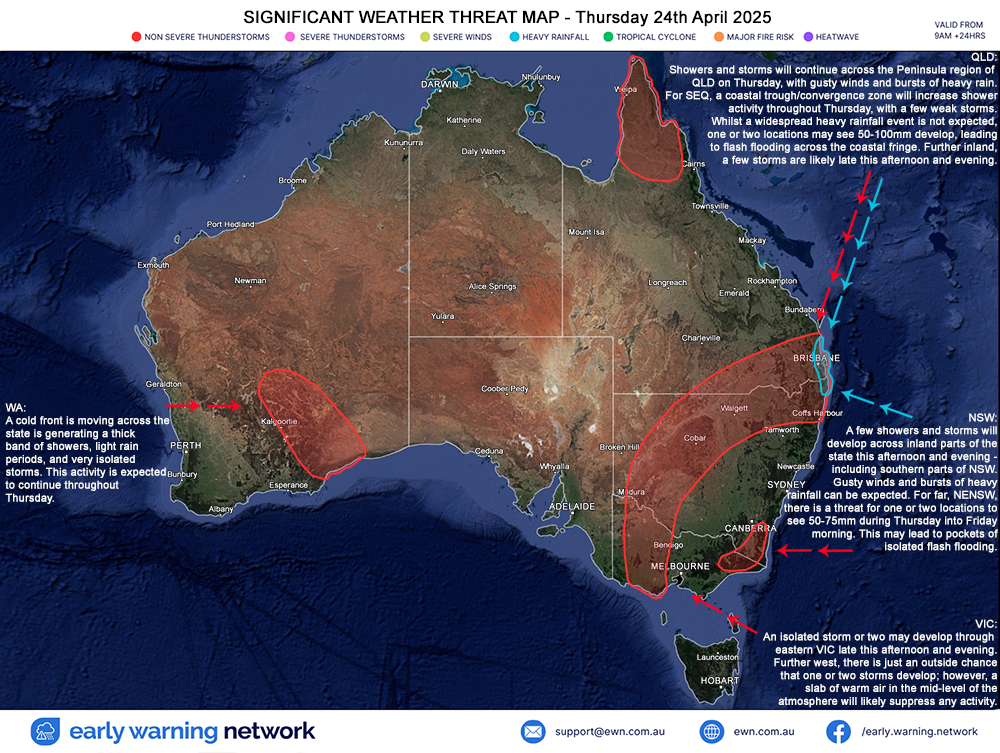 These maps and state-specific threats are also available daily on our Facebook pages.
Latest EWN Severe Weather Alerts
23/Jan/2019 08:56 PM
Source: Bureau of Meteorology Issued at 5:48 pm WST on Wednesday 23 January 2019 Headline: Cyclone Warning continues for the northwest Kimberley coast for a developing tropical low. Areas Affected: Warning Zone Kuri Bay to Beagle Bay, not inclu ...
Read more...