EWN Significant Weather Alerts Threat Map
EWN can supply detailed forecast outlooks to suit your needs. These can be for a whole state, a region or a specific location such as a mining operation.
EWN Alert Solutions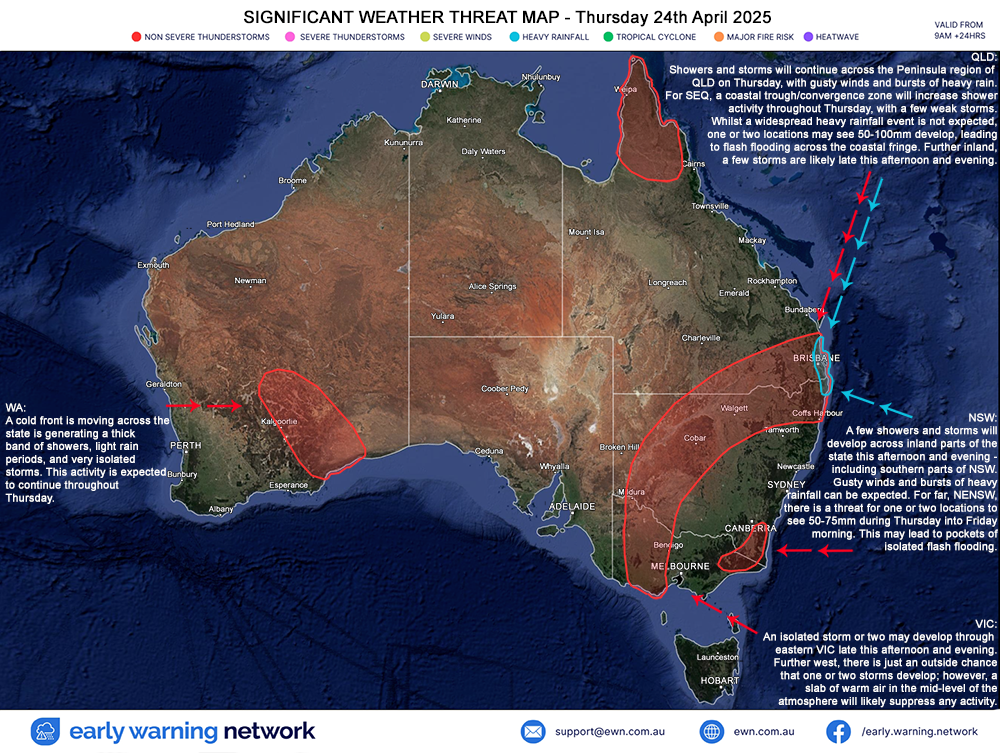 These maps and state-specific threats are also available daily on our Facebook pages.
Latest EWN Alerts
03/Jun/2020 04:50 PM
Source: NT Fire Incidents BUSHFIRES NT MESSAGE: WATCH and ACT LOCATION: Guys Creek Road, ACACIA HILLS ALERT LEVEL: Watch and Act - There is a heightened level of threat. Conditions are changing. Start taking action now to protect your family and y ...
Read more...