EWN Significant Weather Threat Map
For custom forecasts and alerting services please visit our product pages. We can supply detailed outlooks for days 2 to 7 to suit your needs. These can be for a whole state, a region or a specific location such as mining operation. Find out more now.
These maps and state-specific threats are also available daily on our Facebook pages.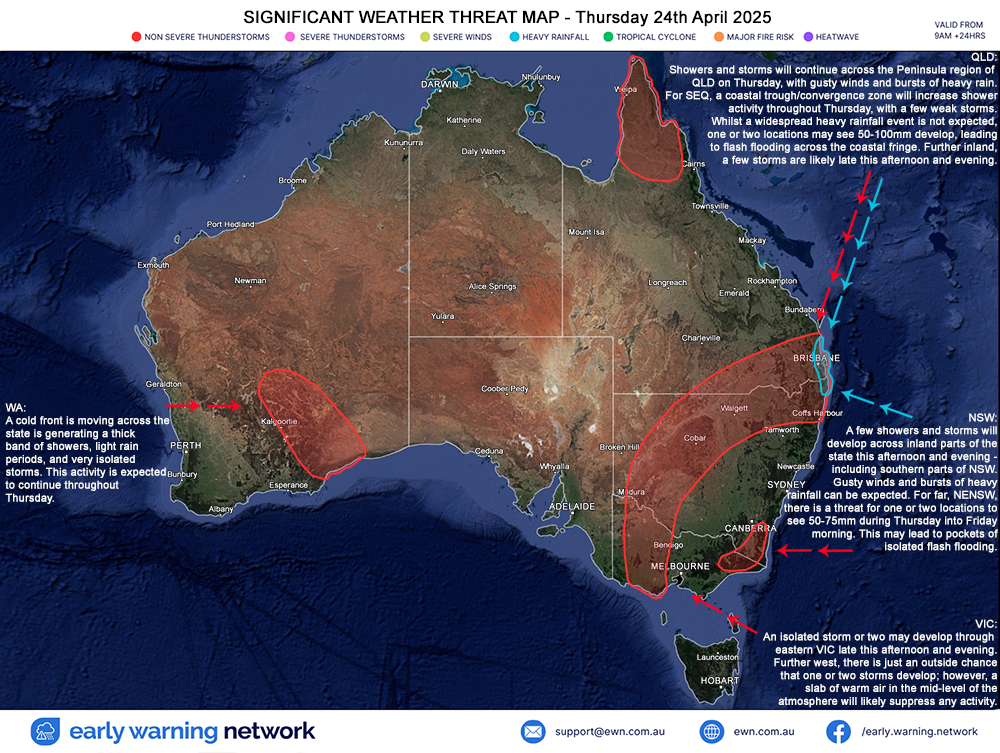 Latest EWN Severe Weather Alerts
23/Oct/2017 06:21 PM
Source: Bureau of Meteorology For people in parts of Capricornia, Wide Bay and Burnett and Southeast Coast Forecast Districts. Issued at 4:28 pm Monday, 23 October 2017. Severe thunderstorms are likely to produce large hailstones and damaging wind ...
Read more...