EWN Significant Weather Alerts Threat Map
EWN can supply detailed forecast outlooks to suit your needs. These can be for a whole state, a region or a specific location such as a mining operation.
EWN Alert Solutions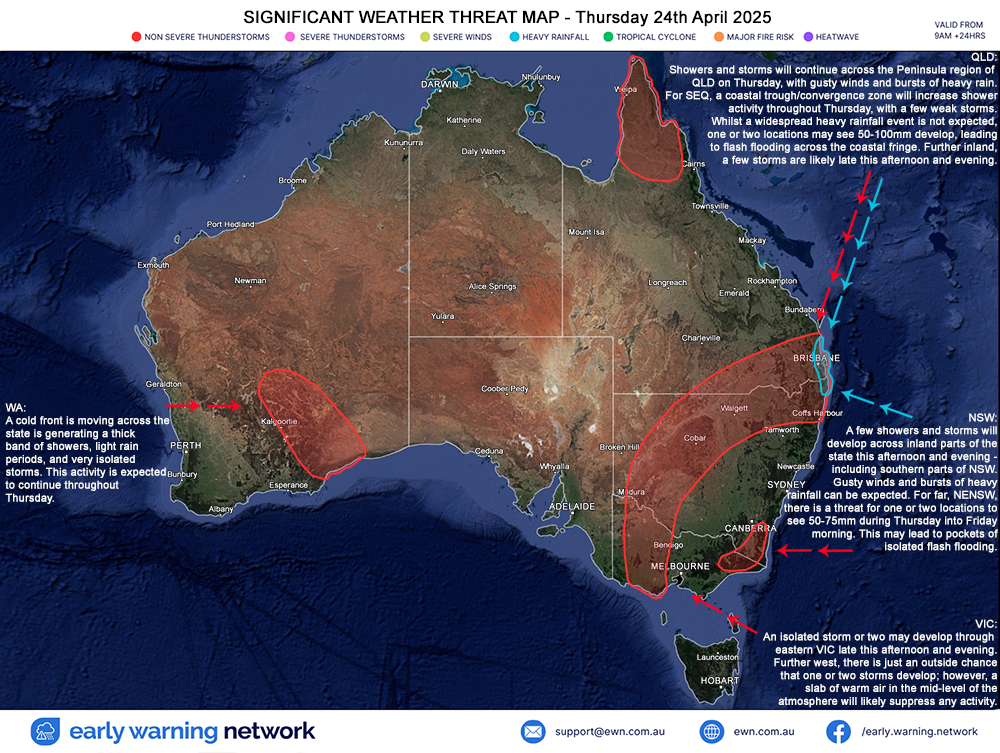 These maps and state-specific threats are also available daily on our Facebook pages.
Latest EWN Severe Weather Alerts
15/Aug/2018 05:06 PM
Source: NSW Rural Fire Service ALERT LEVEL: Watch and Act LOCATION: Bristol Arms Rd, Ramornie, NSW 2460 COUNCIL AREA: Clarence Valley STATUS: Out of control TYPE: Grass Fire FIRE: Yes SIZE: 59 ha RESPONSIBLE AGENCY: Rural Fire Service UPDATE ...
Read more...