EWN Significant Weather Alerts Threat Map
For custom forecasts and alerting services please visit our product pages. We can supply detailed outlooks for days 2 to 7 to suit your needs. These can be for a whole state, a region or a specific location such as mining operation.
These maps and state-specific threats are also available daily on our Facebook pages.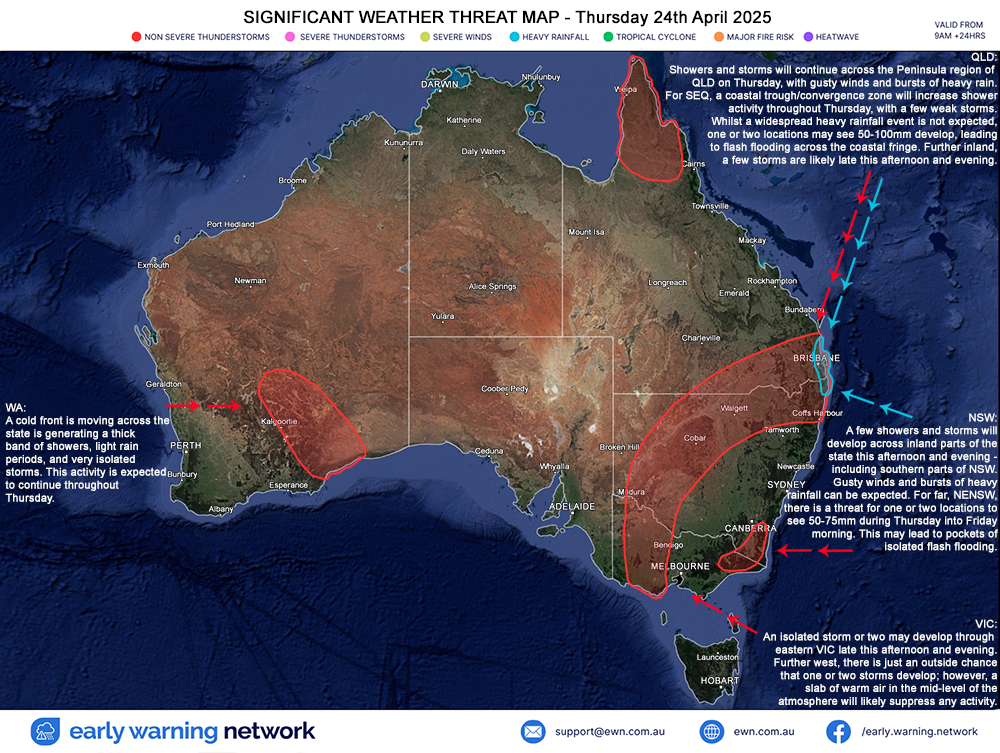 Latest EWN Severe Weather Alerts
15/Dec/2017 05:41 PM
Source: Tasmania Fire Service A Bushfire Watch and Act Message For Flagstaff Hill, South of Saint Helens Issued At: 15/12/2017 5:35pm There is a bushfire at Brooks Road, Saint Helens. This fire may put Flagstaff Hill, South of Saint Helens at hig ...
Read more...