Twitter

Instagram

Facebook | QLD | NSW | VIC | TAS | SA | WA | NT | NZ
---
Spring warmth and early bushfire conditions for northern NSW and southern QLD
6 August 2019
Warm, dry and windy conditions will cause fire danger to spike across northern New South Wales and southern Queensland later this week, ahead of a cold blast set to hit the nation's southeast.
Temperatures will push into the mid-to-high 20s on Thursday across the region (off the ranges), which typically happens once (on average) every few years this early in August, before cooling into the mid 20s on Friday.
Westerly winds (typical for this time of the year, also known as the 'Ekka winds') will accompany the warmth. However prolonged dry conditions, a very dry airmass and stronger than normal winds will cause fire dangers to spike to conditions higher than normal for this time of the year.
Conditions are ripe for fires, after a very dry start to the year, with potential for fires to start and spread quickly due to the very dry fuel load. Amberley (Ipswich) has only received 220mm for the year so far, less than half its average rainfall, while Brisbane has recorded 370mm, so far for the year (average 635mm).
The QLD Granite Belt and NSW Northern Tablelands have also been struggling immensely and are in the grips of one of their worst droughts in history, with Stanthorpe only recording 120mm so far this year (average to the end of July is 431mm). If no significant rain is received in the near future, the town will run out of water by the end of spring. Glen Innes has recorded just 200mm so far this year, well short of the average of 466mm to the end of July.
While the airmass will cool further on Saturday and Sunday, with even potential for some snow flurries on the tablelands, strong winds and a very dry airmass will likely keep the potential for fires elevated, mainly over the coastal plain, before conditions ease on Monday.
Image 1: OCF Forecast temperatures for northeast NSW and southeast QLD on Thursday 8th August, 2019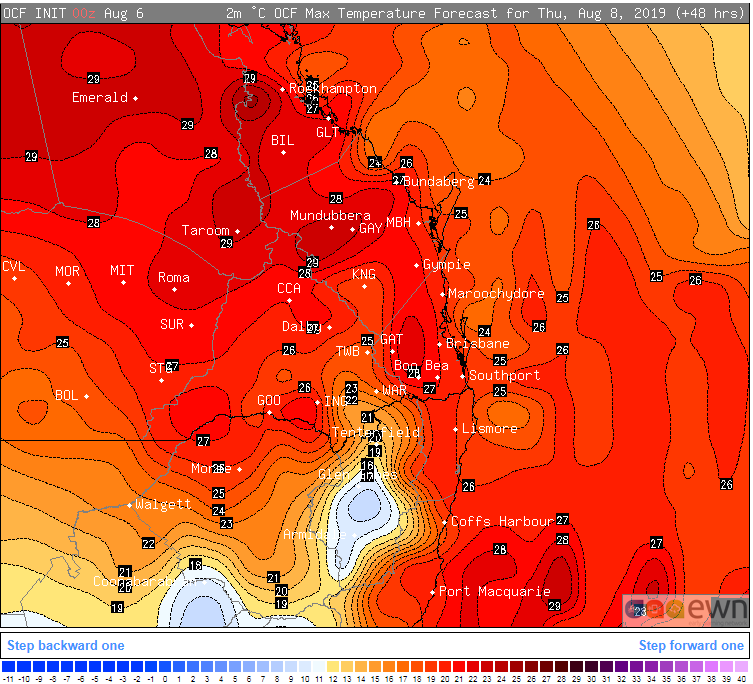 Image 2: Dew point forecast for Sunday 11th August, 2019 (lower these values = lower the humidity) Source: Windy
Image 3: Wind gust forecast (damaging wind gusts) for northeast NSW and southeast QLD on Sunday 11th August, 2019 (Source: Windy)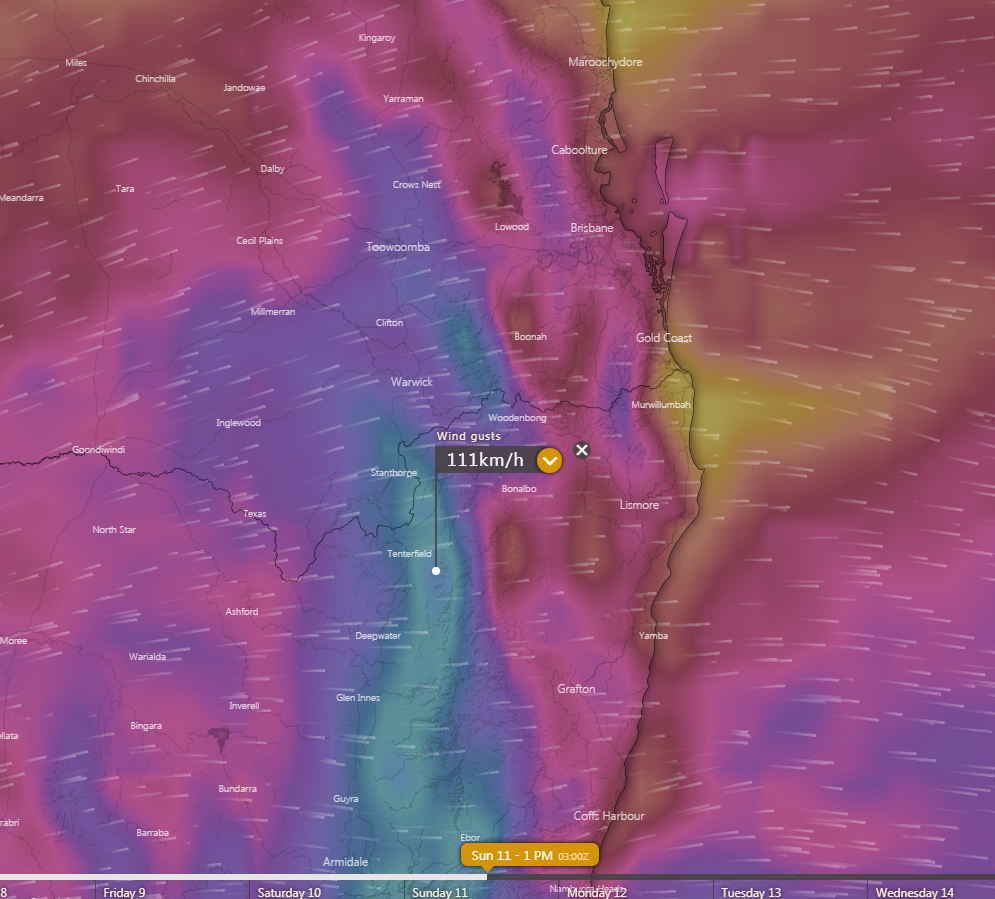 ---