Twitter

Instagram

Facebook | QLD | NSW | VIC | TAS | SA | WA | NT | NZ
---
Record August heat, strong winds, and fire danger before heavy rain and thunderstorms over WA's southwest
28 August 2019
Sunny skies and record August warmth has affected southwest parts of Western Australia today, however a vigorous cold front is set to bring a rapid change in weather from Thursday, with heavy rainfall and thunderstorms likely to hit the region over multiple days.
The mercury has soared to 29 degrees over the Perth metropolitan region today, shattering previous records for August. Perth city has reached 29.3 degrees as of 2pm local time, beating the previous record of 27.8 degrees set in 1940
Tomorrow, this heat will shift east, with Kalgoorlie forecast to reach 31 degrees, just 1 degree shy of its August record. Strong, gusty winds to 60-80km/h will also accompany this warmth tomorrow ahead of a strong cold front approaching off the Indian Ocean. This wind combined with the warmth is likely to lead to elevated fire danger and the risk of a number of fires breaking out.
Those in coastal areas will be much cooler than today, with showers developing from the late morning. These will increase by the evening as the front hits, with the risk of thunderstorms and locally heavy falls, as well as strong and gusty northwesterly winds, especially over coastal and elevated areas.
This front will be the first in a series of fronts to hit the southwest over the next week, with showers and possible thunderstorms a risk on almost every day starting from tomorrow, until next Wednesday. Widespread falls between 50 and 100mm are likely over this period, with isolated totals of 150-200mm.
Conditions will also be much cooler as a result, with temperatures in the mid-to-high teens or low 20s.
Image 1, OCF Forecast temperatures over WA on Thursday 29 August, 2019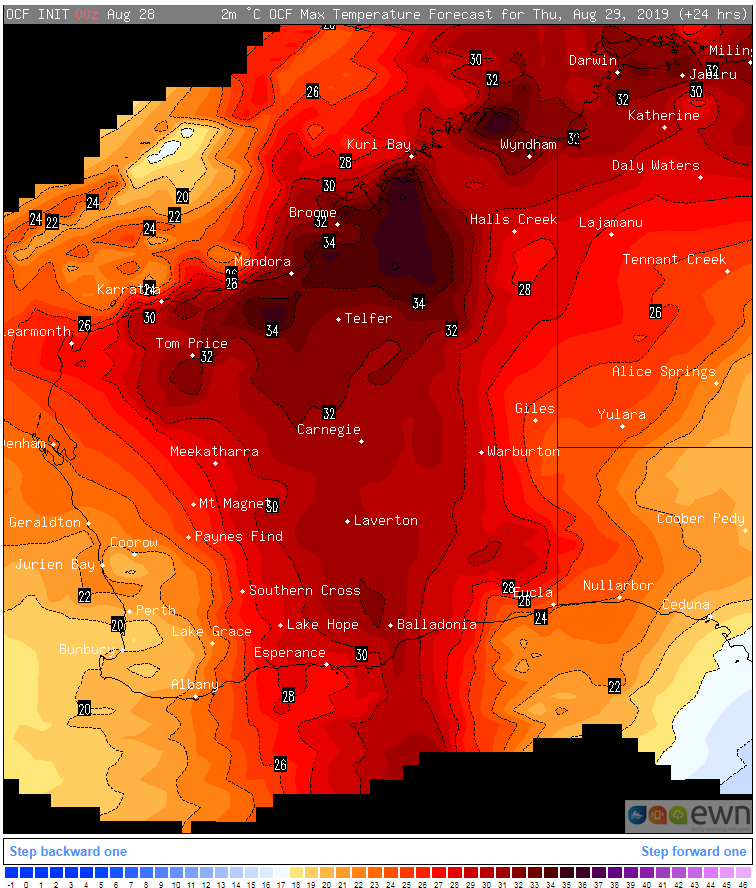 Image 2, Forecast wind gusts over southwest WA at 3pm Thursday 29 August, 2019 (Source: Windy)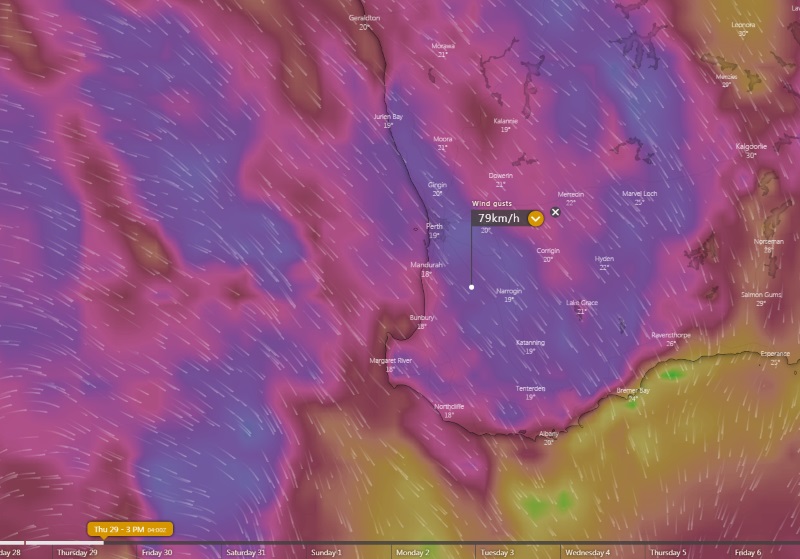 Image 3, Accumulated precipitation over the next 10 days (Source: Windy)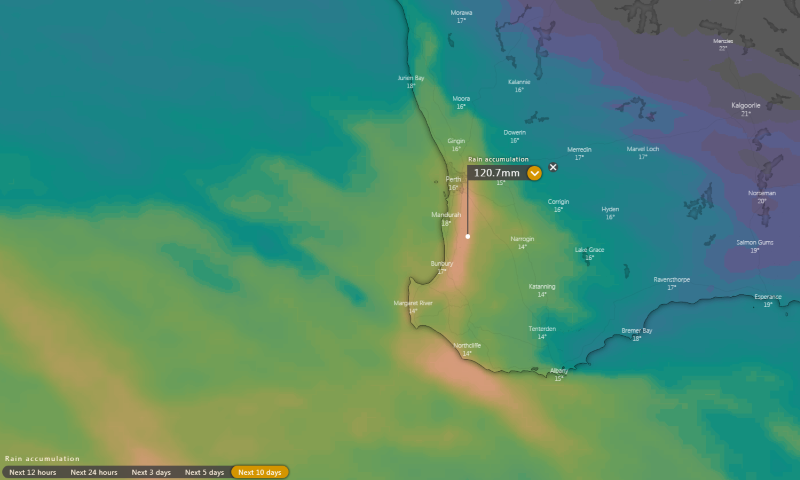 ---