Twitter

Instagram

Facebook | QLD | NSW | VIC | TAS | SA | WA | NT | NZ
---
Severe bushfires ravage NSW and QLD
10 September 2019
Intense bushfires have caused significant destruction to bushland and property across parts of New South Wales and Queensland the last several days, with more than 100 fires still burning across both states.
Strong winds, extremely low humidity and hot conditions caused dangerous bushfire conditions late last week and into this week, with a number of severe blazes breaking out, particularly over northern NSW and southern QLD. These blazes have been started by a combination of deliberately lit fires, cigarette butts, accidents by farmers and lightning.
Hundreds and thousands of hectares of bushland have been burnt out from these fires, however some have also caused destruction to homes and property.
An erratic fire in the Lamington National Park razed the 86-year old heritage listed Binna Burra lodge on the weekend, a situation described as 'unprecended' by numerous authorities. While there has been evidence of fires in the distant past, fires of this callibre have not been observed since European settlement in the Lamington NP area.
Last night, another significant blaze broke out across the Sunshine Coast, which has caused one home to be destroyed and up to 10 damaged. This fire remains emergency warned, and was believed to have been started by juveniles.
Other dangerous fires across the last several days include those at Applethorpe, Tenterfield, Drake, Bee's Nest (north of Ebor), Taunton, south of Yamba, Lidsdale and Brookhill.
Record dry conditions in some areas across the last 12-18 months had many fearing for the worst this spring and summer, with the bushfire season declared to start much earlier than normal across many regions.
Unfortunately this outbreak showed those fears were justified, and unless widespread and significant rain falls soon, the risk of further bushfire outbreaks over the next few months remains high.
Image 1, Satellite imagery showing smoke plumes.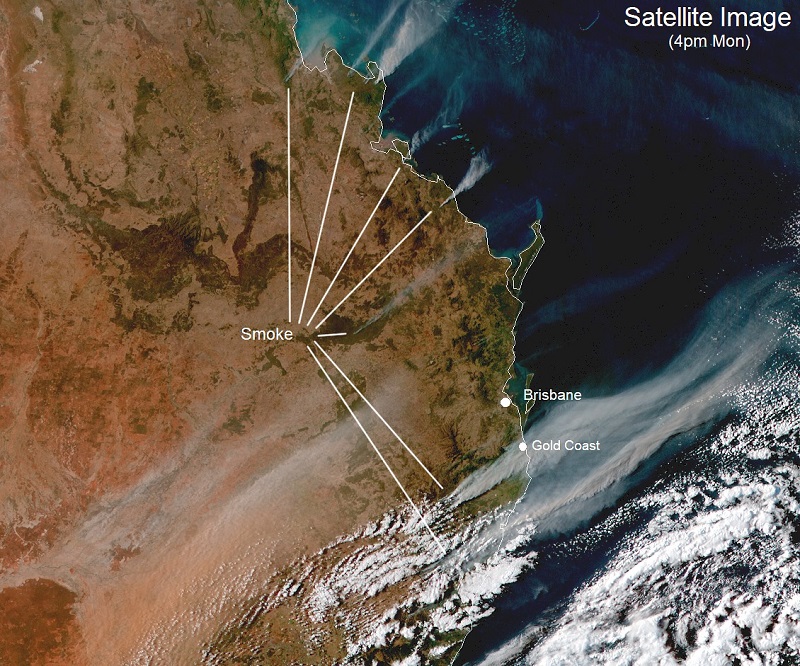 Image 2, Aerial imagery showing damage to Binna Burra Lodge (Source: Binna Burra Lodge facebook page)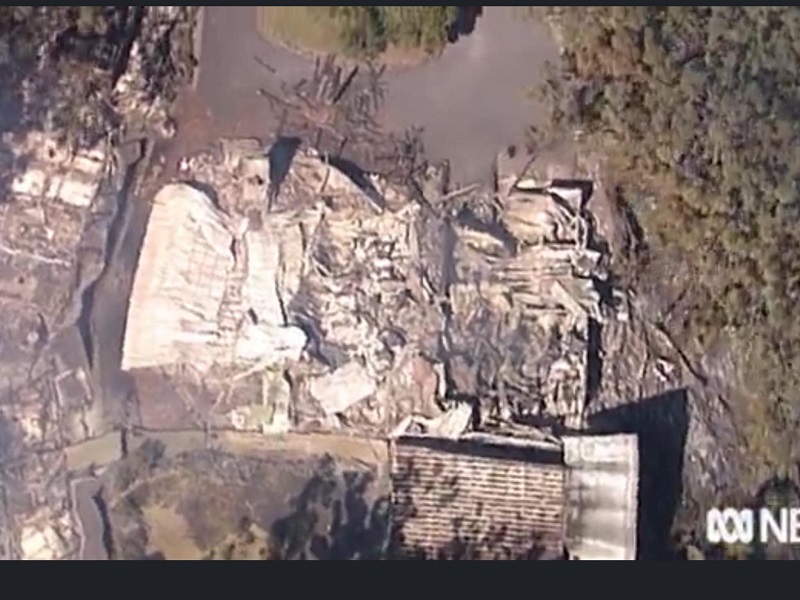 Image 3, Smoky skies over the Gold coast on the evening of September 9, 2019 (Source: Nathan Darlinio)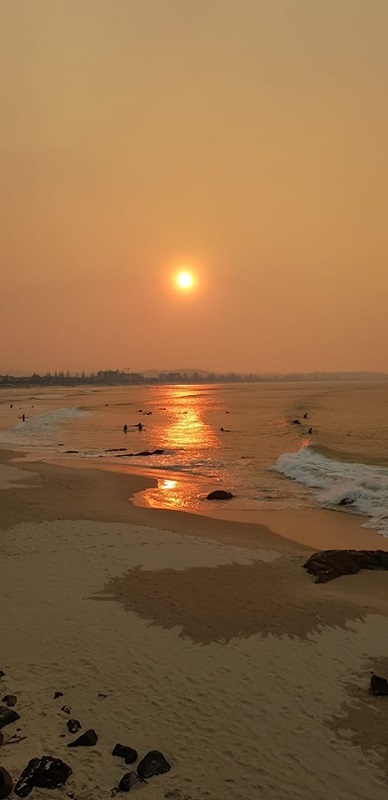 ---