Twitter

Instagram

Facebook | QLD | NSW | VIC | TAS | SA | WA | NT | NZ
---
Early spring heatwave for inland Western Australia
11 September 2019
Temperatures are soaring more than 15 degrees above average across inland parts of Western Australia, as an unseasonably hot airmass grips the state over the next several days.
A low pressure trough lying across the state's inland is dragging down a very hot airmass more typical of late spring from northern Australia, and is not set to move much in the coming days due to a stubborn high over Australia's east.
Yesterday, temperatures soared into the mid 30s over inland parts, causing short-term (< 30 years) September records to fall over some areas, including Mount Magnet which hit 35.9 degrees.
Today this heat is pushing into coastal areas, with Eucla and Forrest soaring to 37 degrees (average 22 and 24 degrees respectively.
Coastal areas will cop a brief reprieve as a cooler change sweeps through, however by Friday and especially Saturday the airmass will be hot enough to threaten records.
On Saturday, Eucla is forecast to reach 38 degrees, which would be a record for this early in spring. Kalgoorlie is forecast to reach 36 degrees, just shy of the 36.8 degrees recorded in late September 1980.
A cold front will cause the hot airmass to be pushed out of the region by early next week.
Image 1, Temperature anomolies yesterday over Western Australia (Tuesday 10th September, 2019)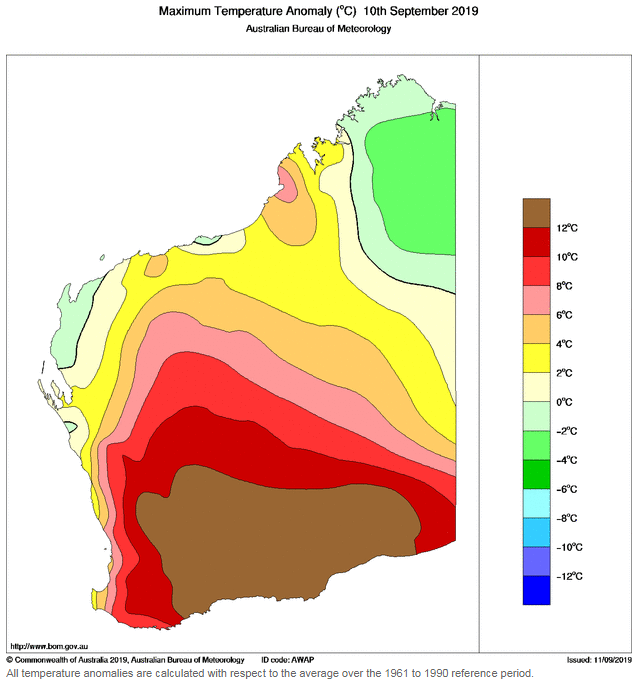 Image 2, OCF Forecast temperatures for Saturday 14th September, 2019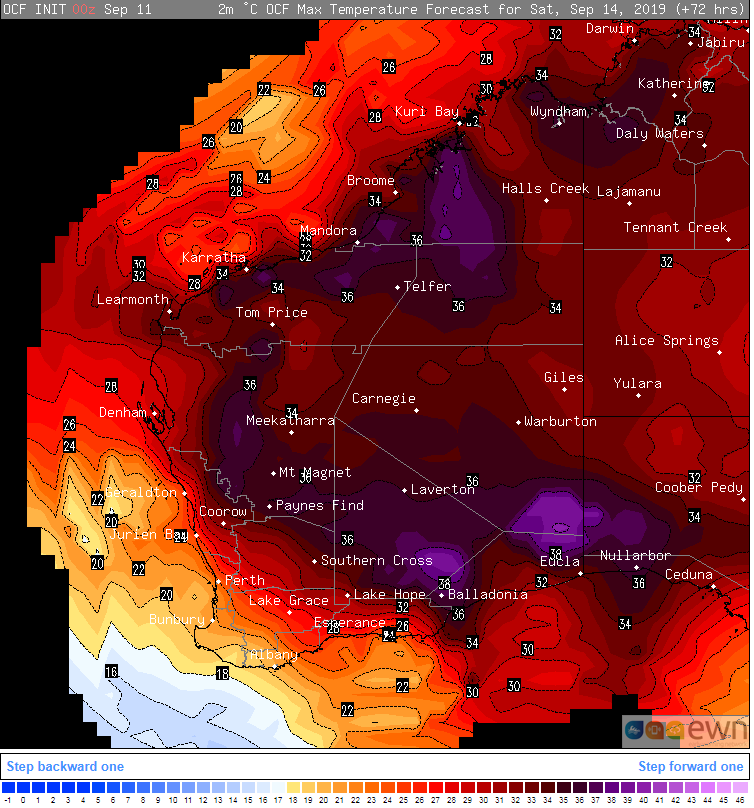 ---