Twitter

Instagram

Facebook | QLD | NSW | VIC | TAS | SA | WA | NT | NZ
---
Showers and isolated storms to return to eastern QLD and northern NSW
25 September 2019
An upper trough responsible for patchy rain areas across central Australia will drift east during Thursday. This upper system will combine with increasing moisture and a surface trough to produce some weak instability. In response to this, afternoon showers and isolated storms will be possible, particularly across south-central QLD. Activity is likely to be hit and miss, with only a few millimetres expected.
During Friday, the surface trough will linger across eastern QLD and northern NSW with continuation of afternoon showers and isolated storms, most likely across northern parts of SE QLD and into the southern Wide Bay region. There is the potential for an isolated severe storm to develop across this region, however, this threat is considered low.
Over the weekend, isolated storms may continue across SE QLD and northern NSW, however this is highly dependent on the positioning of the surface trough and available moisture. Should drier westerly winds encroach too close to the coast, storm activity isn't likely, however should the surface trough be situated across inland parts of the ranges, afternoon storms will become a higher possibility, particularly during Sunday where an organised storm or two is possible.
During Monday, a southerly change is expected to move up the NSW and QLD coast, contracting storm activity to the Sunshine Coast region with an isolated severe threat possible. This will be highly dependent on the positioning of the southerly. Should it move slower than expected, southern SE QLD may once again see an afternoon shower or storm.
Image 1, Weather.us base reflectivity Thursday 4pm, 26/9/2019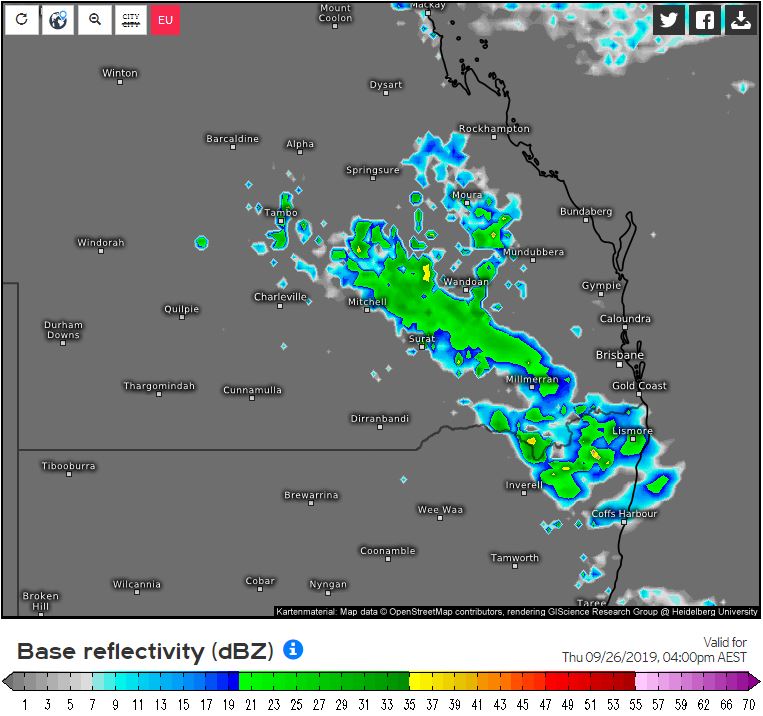 Image 2, Weather.us accumulated precipiation. Period from 26/9/2019-29/9/2019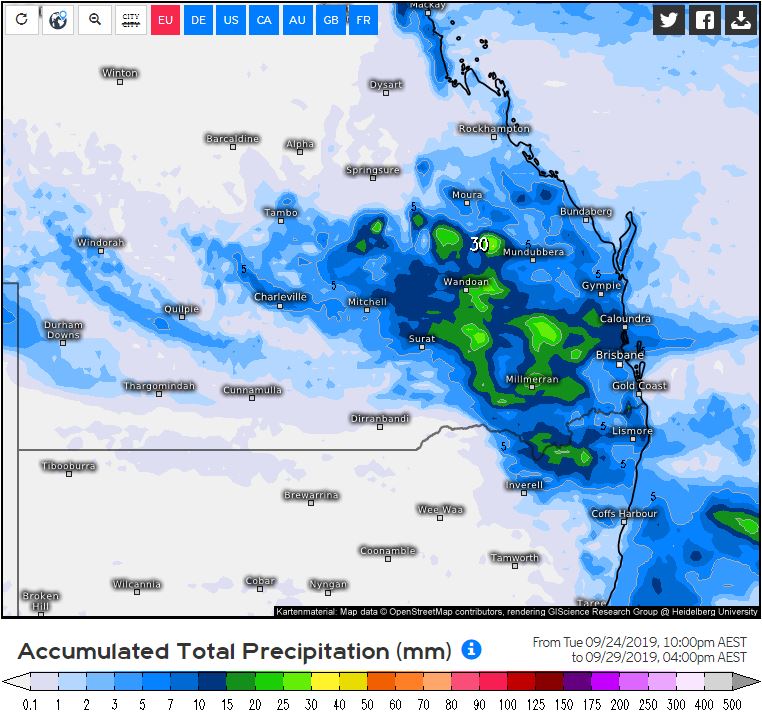 Image 3, K index (measure of thunderstorm potential) Sunday afternoon, WeatherWatch MetCentre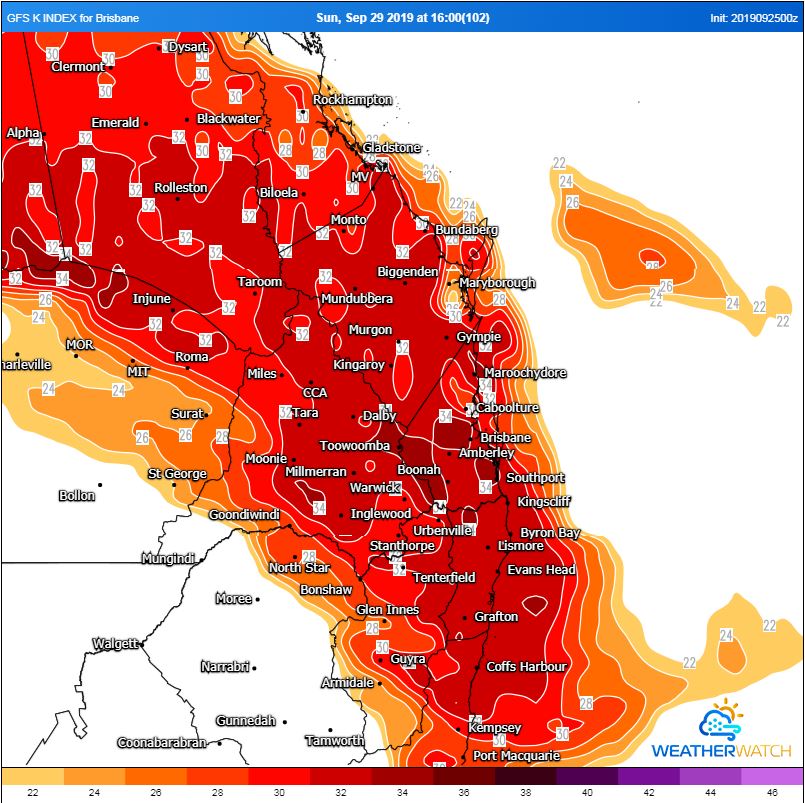 ---