Twitter

Instagram

Facebook | QLD | NSW | VIC | TAS | SA | WA | NT | NZ
---
Welcome rain across central Australia
25 September 2019
The first rains since May have soaked central Australia yesterday, as a rare cloudband brought the second heaviest falls of the year.
Moisture from the Indian Ocean linked up with a trough passing over the region, generating a thick cloudband and rain.
Alice Springs recorded 14.8mm in the 24 hours to 9am today, the second best fall of the year, with locations surrounding the town receiving similar falls (14mm at Bond Springs, and 17mm at Colyer Creek).
Further east, Birdsville recorded 6.4mm to 9am, its heaviest fall since March, and heaviest in September since 2016.
Along with the rain, the thick cloud brought significantly cooler than average temperatures. Alice Springs struggled to just 13.6 degrees, its coolest September temperature in almost a decade, and coldest day in over two years.
Like many parts of the rest of the country, central Australia has been struggling with very dry conditions, even for the desert's standards.
Alice Springs has received just 63mm this year (average to end of September 196mm), whilst Yulara (Uluru) is fairing even worse, with just 20mm for the year so far (average 195mm). If dry conditions continue for the remainder of the year, both places (particularly Uluru) are at risk of recording their driest year on record.
Hot and dry conditions are likely to return by this weekend and persist into next week.
Image 1, EWN satellite of the rainband crossing the nation's centre yesterday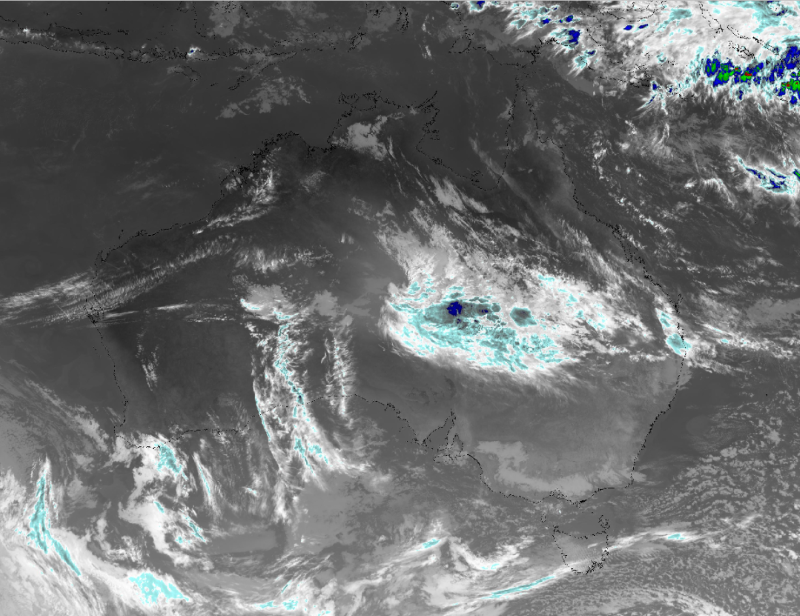 Image 2, Rainfall totals in the 24 hours to 9am today (Source: Bureau of Meteorology)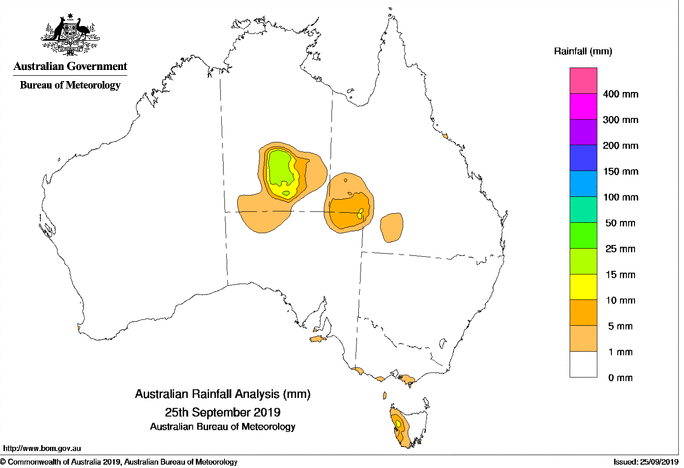 ---