Twitter

Instagram

Facebook | QLD | NSW | VIC | TAS | SA | WA | NT | NZ
---
Heat and fire danger spread into southern states
31 October 2019
The east coast has made headlines for its bushfires in recent months, however the fire danger is set to rise over the two days across the southern states as potentially record warmth this early in spring affects the region.
A slow-moving low pressure trough ahead of a cold front is currently aligned northwest to southeast across South Australia, Victoria and Tasmania, and is filtering hot northerly winds over the region.
Temperatures are soaring into the mid 30s over the southern capitals, with Adelaide forecast to reach 36 degrees and Melbourne 35 degrees today. Regional areas are also sweltering, with northern Victoria reaching into the mid 30s and northern SA the low 40s. In Tasmania, the mercury is reaching into the mid 20s to early 30s.
Tomorrow, similar temperatures are likely, though it will begin to cool down in SA as a cooler change spreads from the west. With 32 degrees forecast tomorrow, it could be Hobart's hottest pair of days this early in spring tomorrow providing today reaches the forecast top of 30 degrees.
The heat is combining with dry and gusty northerly winds, which is causing the most widespread elevated fire danger of the season so far. Very high to Severe Fire Danger is affecting much of SA today, whilst very high fire danger is forecast for large parts of VIC and TAS.
Increasing heat and winds tomorrow will increase fire danger further over TAS, VIC and into western NSW as well, with some areas possibly seeing severe fire danger.
Unlike NSW that continues to see extended drought and fires breaking out, there will be significant relief from the heat almost immediately as the trough and front bring rain areas, thunderstorms and cool change later on Friday and into the weekend. Widespread falls of 5-15mm are likely, with parts of northern Victoria and inland NSW seeing falls of 20-to-40mm.
Image 1: Forest Fire Danger Index for South Australia for 31 October, 2019 (Source: Bureau of Meteorology)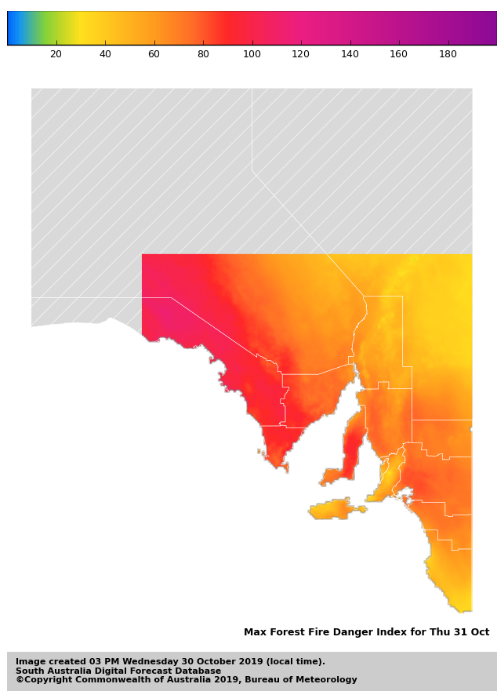 Image 2: OCF Forecast temperatures for 1 November, 2019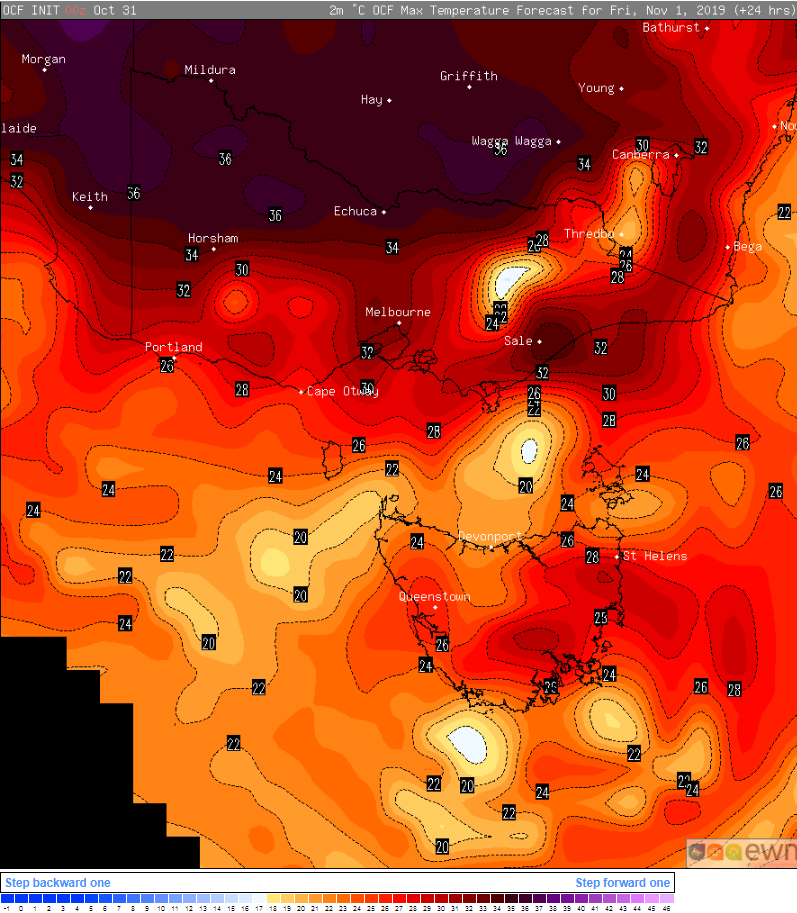 Image 3: Forecast accumulated rainfall to 11am Monday 4 November, 2019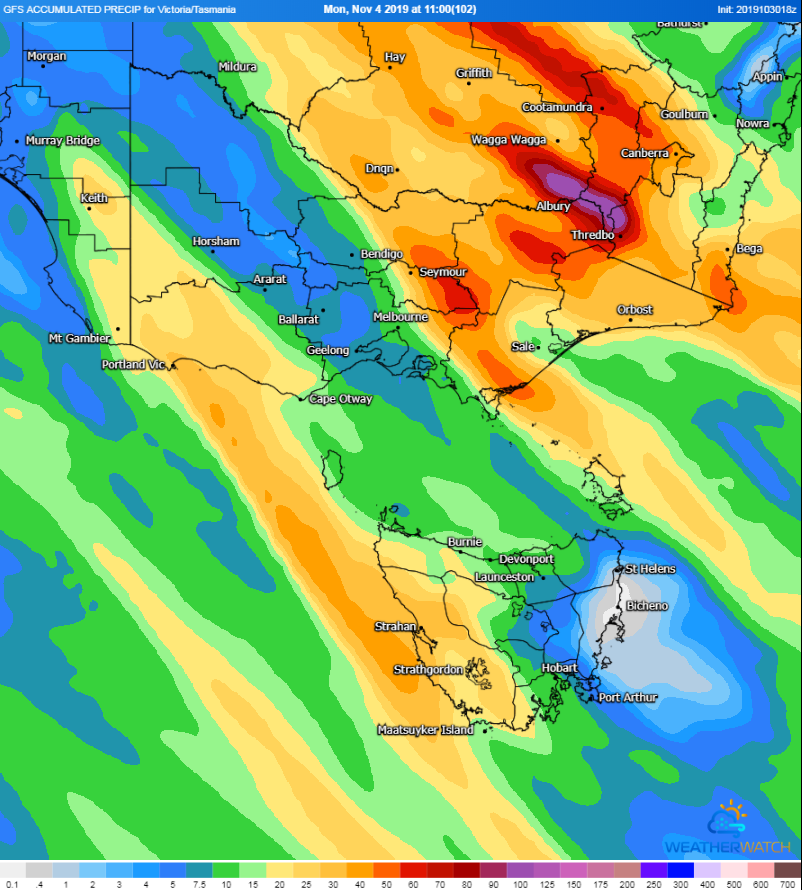 ---