Twitter

Instagram

Facebook | QLD | NSW | VIC | TAS | SA | WA | NT | NZ
---
A day of weather extremes for eastern Australia
27 November 2019
A surface trough and cold front that swept across eastern Australia during Tuesday producing an astonishing mix of weather across the eastern states.
Across central and northern NSW, a line of severe thunderstorms moved across the region with Fort Denison recording a wind gust to 104km/h.
Other significant recorded gusts were:
Moss Vale 98km/h
Glen Innes AP 98km/h
Sydney Harbour 95km/h
Moree 93km/h
Narrabri 95km/h
Across the Sydney basin, thunderstorms rapidly intensified on approach to the CBD, producing downed trees and powerlines which causing havoc for afternoon commuters. The northern suburbs of Sydney were the hardest hit, including those of Gordon, Chatswood, Asquith and Narrabeen, with some suburbs also reporting small hail for the second day in a row.
large dust storms whipped up by strong outflow winds in association with severe thunderstorms raced east across northern NSW, reducing visibility to meters during the late afternoon. Cloud to ground lightning strikes were responsible for nearly 100 new fires over the last 24hrs, with 151 fires now burning across the state.
Whilst dust, smoke and fires have been normality for central and northern NSW over the last few months, Victoria and Alpine regions of NSW seemingly have winter on repeat. 5-10cm of snow fell across Alpine regions on Tuesday, with further flurries possible during the remainder of the week for areas above 1600m. Medium range model guidance suggests the potential for further snow to develop next week across these regions, with another 5-15cm possible, particularly on Monday as the strongest front moves through.
Image 1: EWN satellite and lightning tracker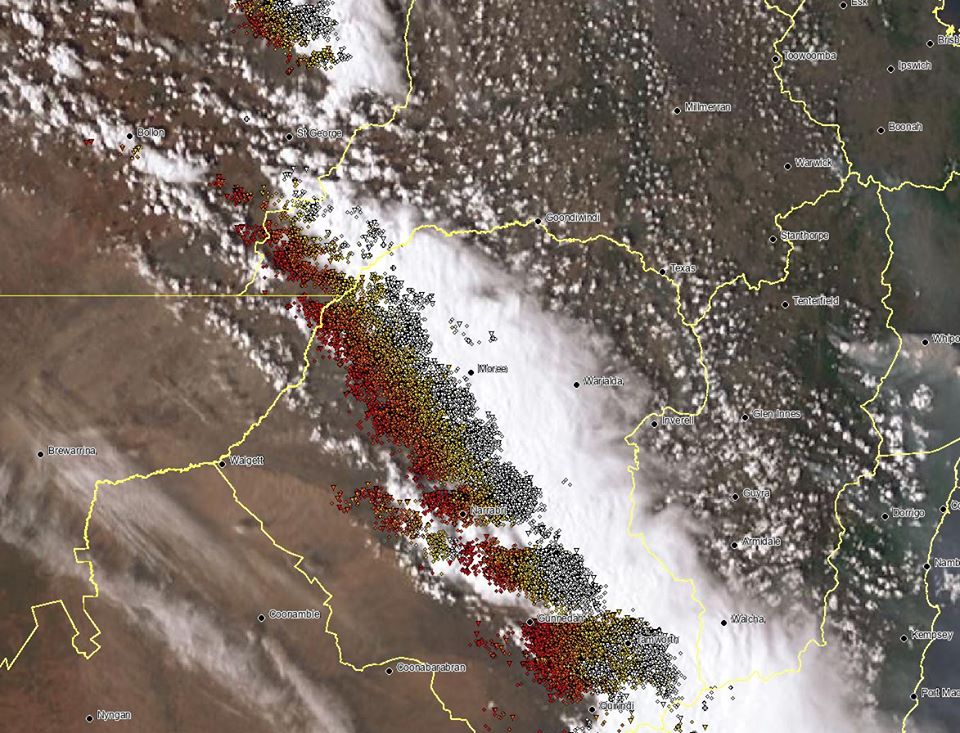 ---
Image 2: Next 5 days snow accumulation. Windy.com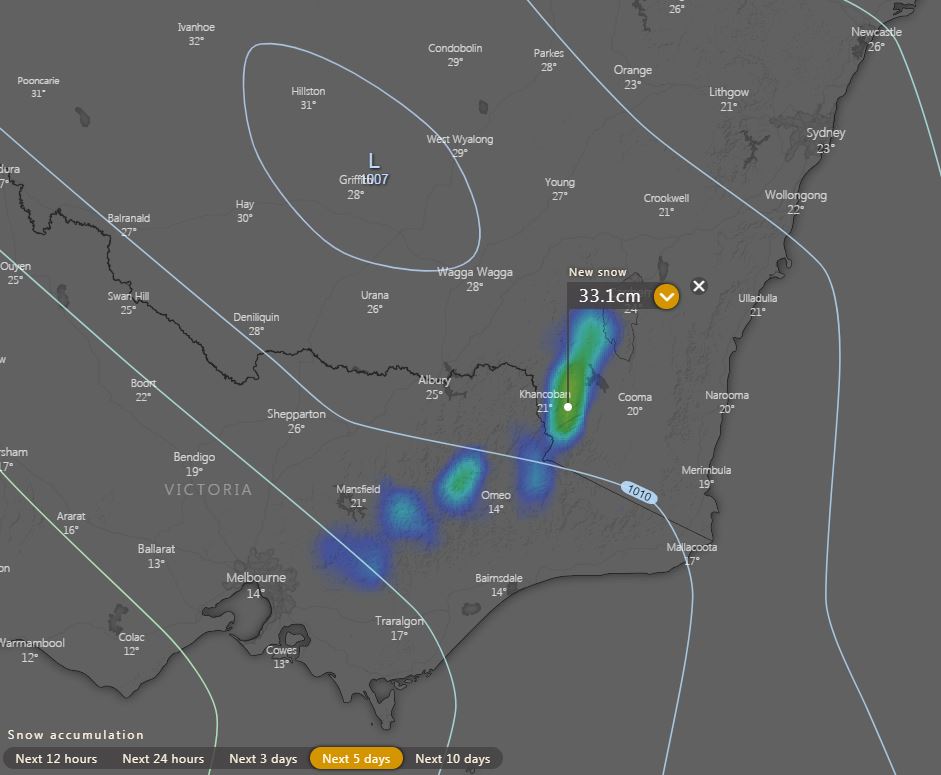 ---