Twitter

Instagram

Facebook | QLD | NSW | VIC | TAS | SA | WA | NT | NZ
---
Record temperatures and firestorms cause havoc in southern NSW and eastern VIC
Sunday, 5th January 2020
Record breaking heat struck parts of NSW on Saturday, as raging fire caused havoc across southern NSW and eastern Victoria.
Penrith, in western Sydney, recorded its highest temperature on record, reaching a staggering 48.9°C yesterday afternoon, smashing the old site record of 47.3°C. This made it the highest temperature every recorded in the Sydney basin, and the third-hihgest temperature ever recorded in NSW.
The heat wasn't localised to the Sydney region, with Canberra also recording its highest temperature on record. The mercury climbed to 43.6° in our nation's capital during the afternoon hours.
Sadly, this extreme heat, low humidity and gusty wind help to produce the perfect fire conditions across these regions, with 25 emergency warned fire and 21 watch and act fires flaring up during the late afternoon.
The Bureau of Meteorology in NSW and VIC issued severe thunderstorm warnings during the afternoon for fire-initiated thunderstorms. These firestorms were warned for damaging to locally destructive winds, with the potential to produce cloud to ground lightning and fire tornadoes.
Cabramurra, in the Snowy Mountains of NSW was a victim of these firestorms, with destructive wind gusts peaking at 128km/h around 4:30pm with a temperature of 69.8°C (fire driven temperature).
A southerly change moved up the NSW coast late yesterday, with cooler conditions expected during Sunday. A north-west cloud band should provide some patchy showers across the fire ravaged regions over the next day or two, with the potential for further showers, rain periods to develop late next week.
Image 1: BoM observations for Cabramurra, NSW.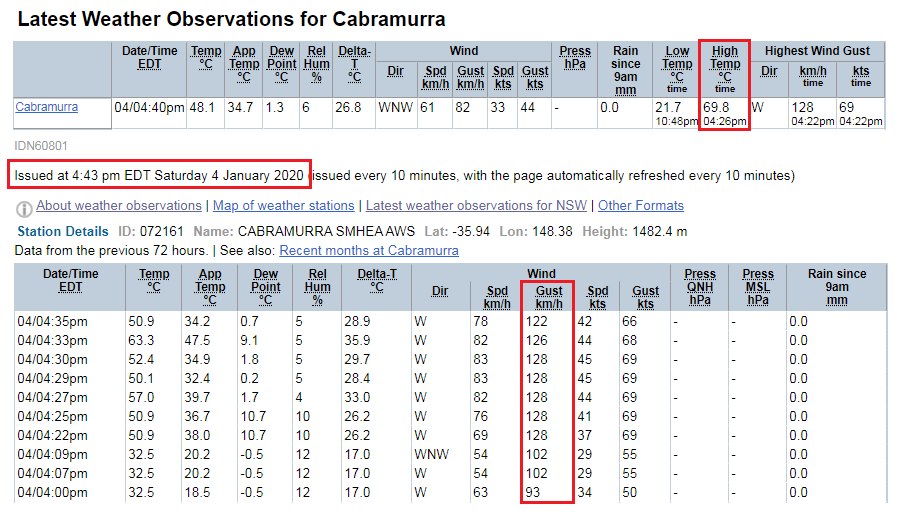 Image 2: EWN Satellite image, southern NSW and VIC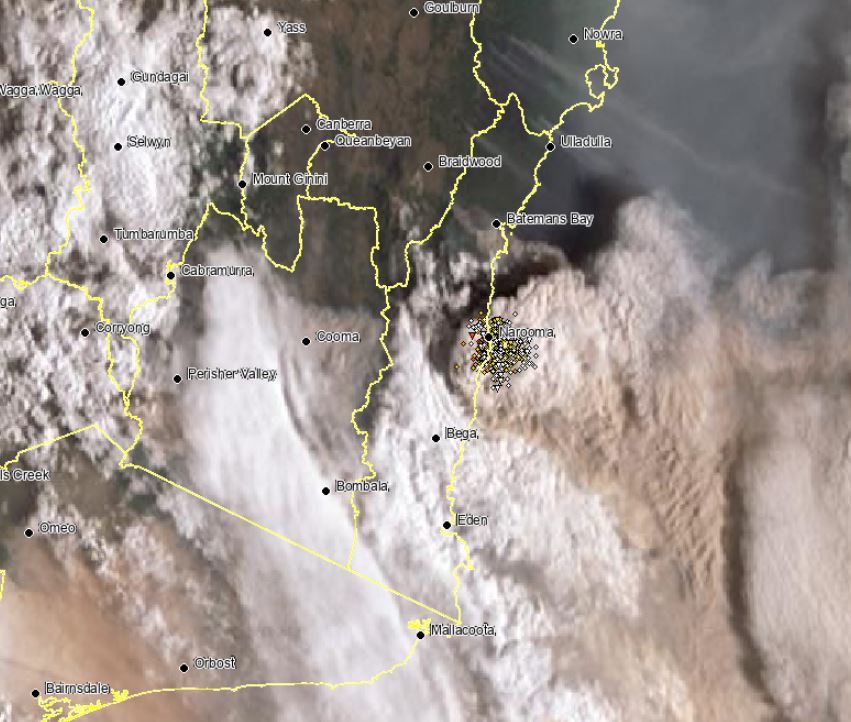 ---