Twitter

Instagram

Facebook | QLD | NSW | VIC | TAS | SA | WA | NT | NZ
---
Thunderstorms bring patchy but good falls to New South Wales
Wednesday, January 8th, 2020
Thunderstorms developed over central and northern inland parts of NSW yesterday, bringing much needed rain to the drought struck state, with some locations seeing their best falls in almost a decade.
As tropical activity has increased over the country, and the climate drivers behind the severe drought breaking down, moisture has been building over NSW in recent days.
A low pressure trough provided the forcing needed for thunderstorms yesterday, with weak wind shear causing thunderstorms to be slow-moving and generally not severe. .
However, due to the slow-moving nature of the storms, some areas got some very good falls, whilst other areas received only light totals (or missed out completely).
Guyra (Box Point) received 65mm in the 24 hours to 9am today, its heaviest fall since November 2011. Gowan Brae (east of Guyra) also recorded 65mm to 9am, however Guyra township only registered 6.4mm, showing the patchy nature of the falls.
Other notable totals included 36mm at Murrurundi (heaviest rain since March, and for January in four years), 29mm at Granite Heights and up to 38mm in the Elsmore area.
A line of thunderstorms also pushed through the Illawarra, Blue Mountains and Sydney last night near a weak southerly change, dropping a barrage of cloud to ground lightning strikes, although thankfully not sparking any major fires. Totals with this line were only light, with the highest falls 15mm at Wollongong, and 12mm at Wentworth Falls and Camden.
Thunderstorms are developing again today over the central and northern ranges, and are expected on Thursday as well over the state's central inland and north. Falls are likely again to be patchy, although totals aren't expected to be as high as yesterday.
Image 1: Rain totals in the 24 hours to 9am today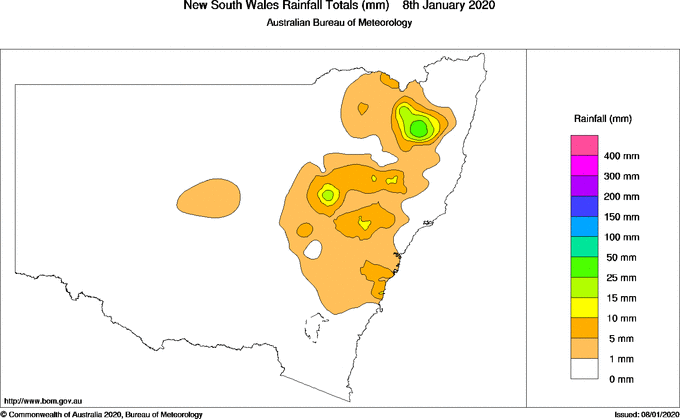 Image 2: Thunderstorm forecast for tomorrow across NSW from the ECMWF Model (Source: Windy)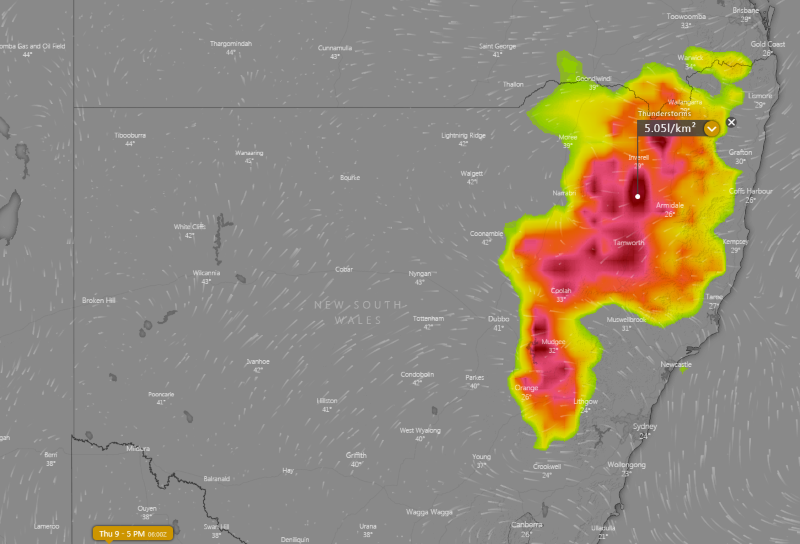 ---