Twitter

Instagram

Facebook | QLD | NSW | VIC | TAS | SA | WA | NT | NZ
---
Showers, storms and rain periods for South East Queensland
Thursday, 9th January 2020
After a dry start to 2020 for eastern Queensland and New South Wales, signs of pattern change are underway as the monsoon season kicks off across northern Australia, a positive IOD (Indian Ocean Dipole) breaks down and the SAM (Southern Annular Mode) returns to more neutral territory.
During Saturday, thunderstorm activity is expected to develop across northern NSW along a surface trough, with a gusty southerly change surging up the NSW coast. As the evening progresses, this activity is expected to shift north into southern QLD, with the potential to provide moderate falls under storm activity.
Overnight Saturday and into Sunday morning, a southerly change will continue to move north through northern NSW and southern QLD. This change is likely to inject further moisture into a surface trough across the Darling Downs and in combination with cold upper level temperatures, produce scattered showers, storms and rain periods.
Widespread falls of 10-20mm are expected east of the Great Dividing Range, with heavier falls likely closer to the coast fringe, with some regions likely to see up to 50mm over the two-day period.
Localised thunderstorm activity will have the potential to enhance falls, which may produce localised flash flooding.
Showers are likely to continue during Monday as a moist onshore flow persists, with thunderstorm activity likely across inland parts of the state. During next week, scattered, tending widespread storm activity may develop across inland NSW and QLD.
Image 1: EC accumulation precipitation over the next 5 days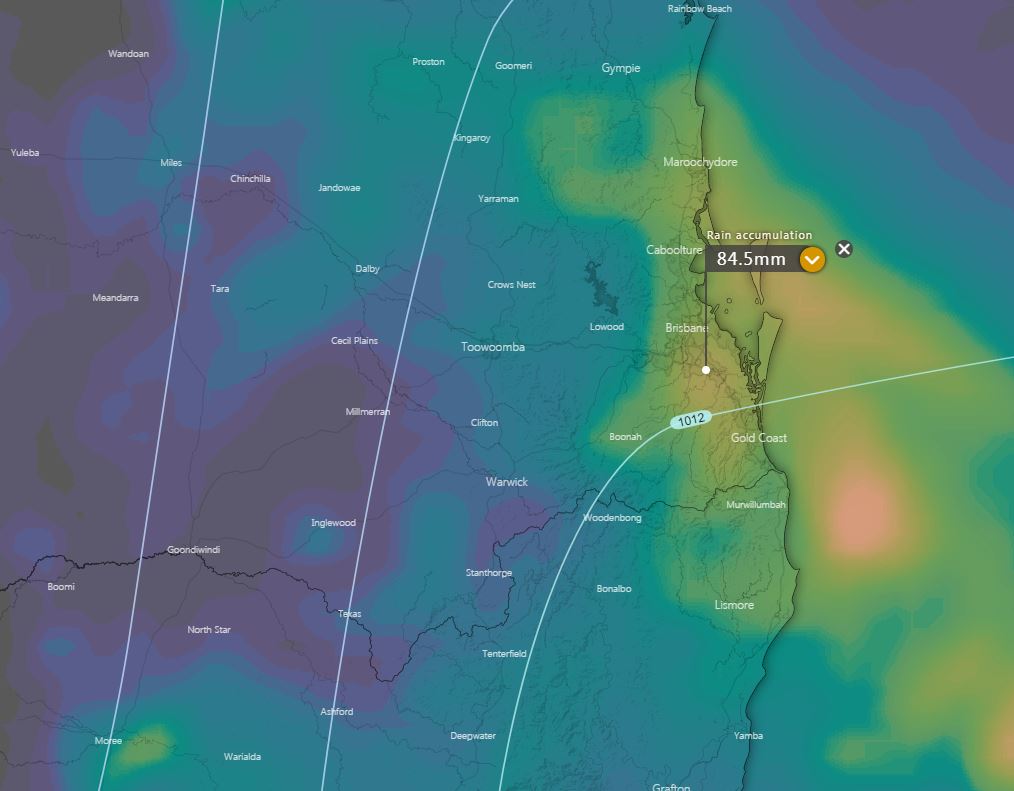 Image 2: NoM PME forecast rainfall for Sunday 12/1/2020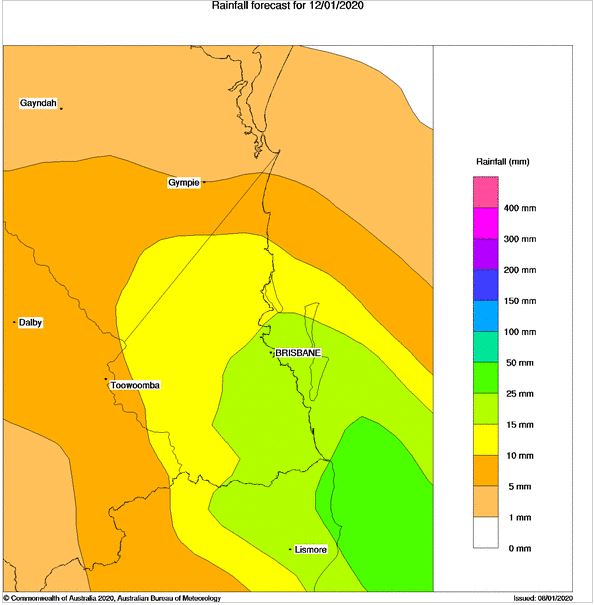 ---