Twitter

Instagram

Facebook | QLD | NSW | VIC | TAS | SA | WA | NT | NZ
---
Widespread rain and thunderstorms for eastern Australia
Tuesday, 14th January 2020
There has been growing optimism over the last few days about widespread rain across eastern Australia across the next week, with computer models now agreeing many parts of Australia's east are likely to see their best summer rain in several years.
Moisture has been building across the nation in response to the monsoon and a breakdown of two climate drivers that have been keeping the nation dry - the Indian Ocean Dipole and Southern Annular Mode.
A near stationary low pressure trough over the east of the nation is now being fed by this moisture, and will also be aided by a series of upper level troughs, which will generate rain, showers and thunderstorms over Victoria, New South Wales and Tasmania across the next week at least.
Isolated showers and thunderstorms will develop over the interior today, whilst showers will affect parts of the QLD and northeast NSW coast, before rain becomes more widespread and heavier from tomorrow and spreads south into Victoria.
Across the next week and a half, widespread falls of 20-to-40mm are expected, however some areas, particularly over the central and northern NSW coast and ranges, are likely to see totals of 50-to-100mm, with isolated heavier falls under more intense thunderstorms.
Over Victoria, there is more uncerainty depending on the movement of an upper level trough, however many areas can still expect 15-to-30mm, with some areas seeing totals closer to 50mm - although this is subject to change.
The great news is that a lot of this rain is likely to fall over the firegrounds. This will likely help extinguish some fires, and reduce activity in other fires. The damper vegetation will also mean the threat of fires will be lower at least for several weeks, and any new blazes won't be as intense either.
Within this event, there are likely to be thunderstorms as well, with some days bringing potential for these to become severe. Flash flooding will be the main threat with this system, however damaging winds and large hail are also a chance.
With the whole of NSW drought declared (and large parts of VIC and QLD), this rain will be a great way to kick off the new year.
Image 1: ECMWF accumulation precipitation over the next 10 days (Source: Windy)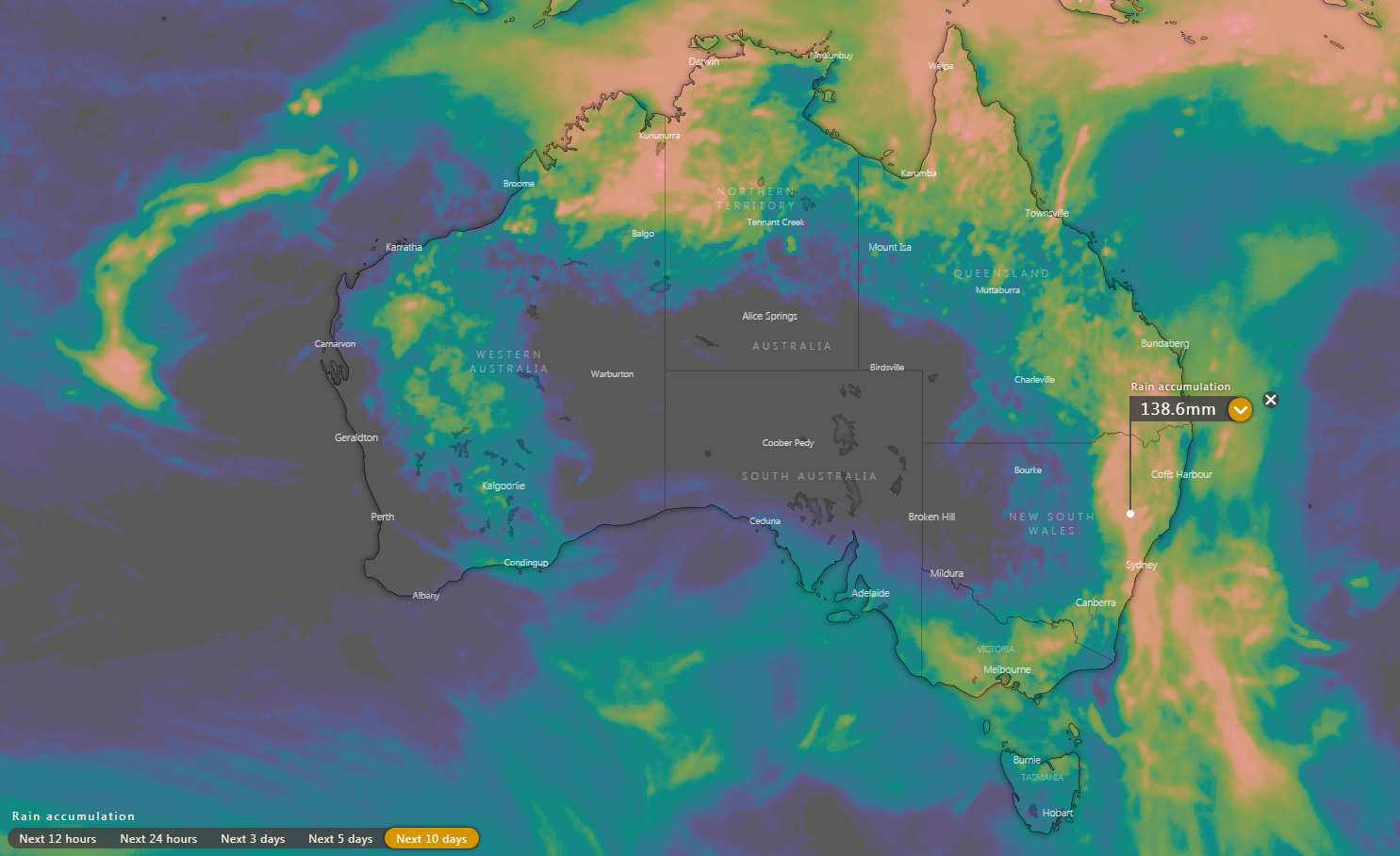 Image 2: GFS accumulation precipitation over the next 10 days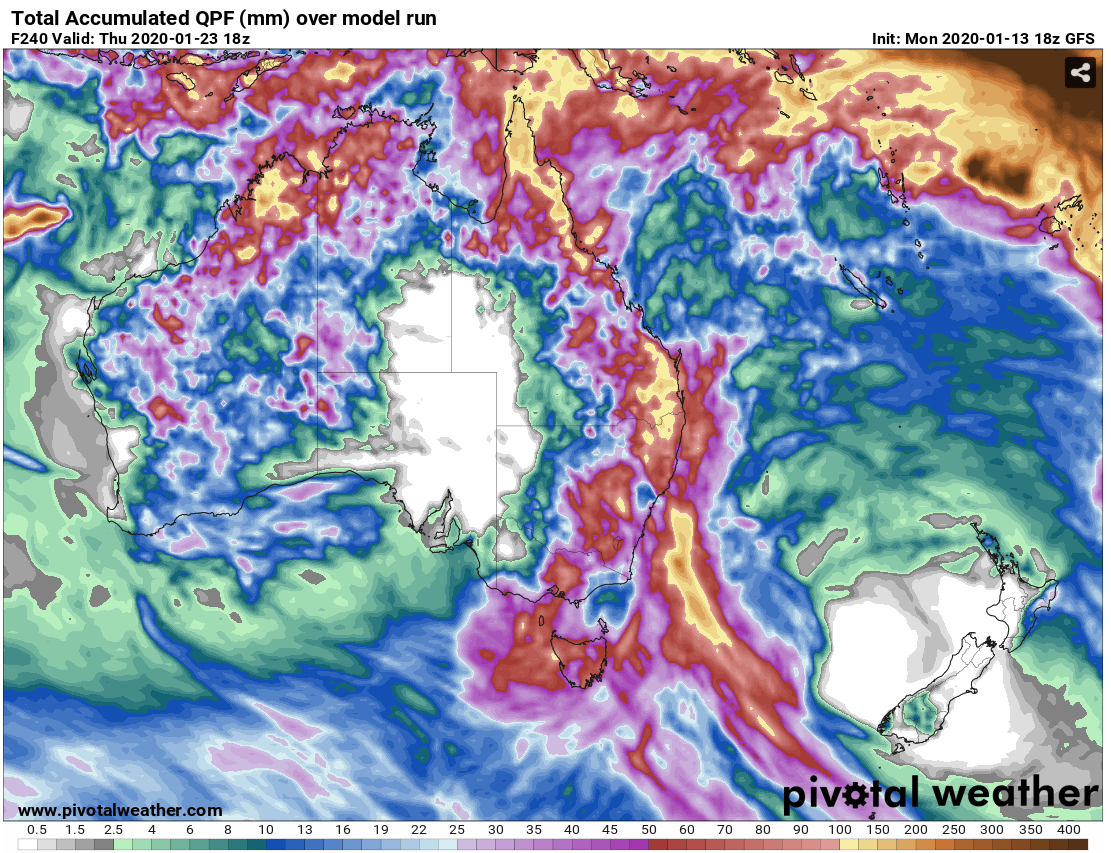 Image 3: Thunderstorm Forecast for Thursday 16th January, 2020 (Source: Windy)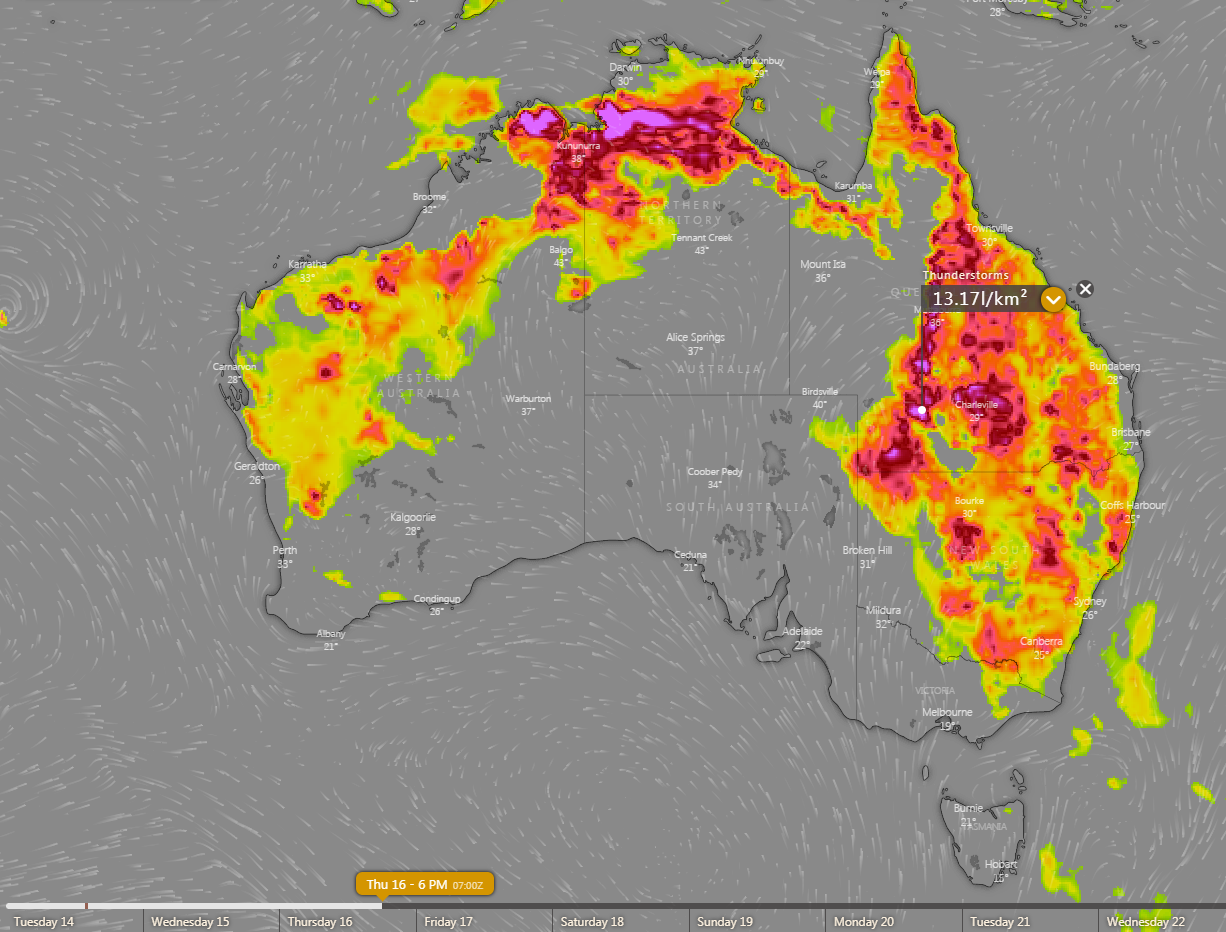 ---