Twitter

Instagram

Facebook | QLD | NSW | VIC | TAS | SA | WA | NT | NZ
---
Widespread rain and storms drench Queensland
Friday, 17th January 2020
The best rain in years drenched parts of central and southern Queensland on Thursday and into Friday morning as a moisture-laden trough caused widespread rain and storms across the region.
Humid winds sourced off the Pacific Ocean fed into the trough which lay over the interior, and generated showers and thunderstorms stretching from the Cape York Peninsula to the Channel Country, however the best falls were observed over central and southeastern parts of the state.
Widespread totals of 10-to-30mm were recorded in the 24 hours to 9am, however under the heavier thunderstorms totals were much higher with some areas seeing totals in excess of 100mm which lead to flooding.
In the state's south, Palen Creek received 178mm to 9am, its heaviest rain in seven years, whilst nearby Mount Barney recorded 154mm. 102mm fell at Jandowae on the Darling Downs, with 65mm falling in just half an hour.
Over central parts of QLD, 154mm fell at Broadmere, 90mm at Theodore, and 76mm at Emerald, the best rain in almost two years.
Today, rain and thunderstorms will continue over the state's central east and southeast, with further widespread falls of 15-to-30mm, with heavier totals in excess of 50-to-100mm under thunderstorms.
About central east and northeast QLD, thunderstorms also bring the risk of large hail and damaging to locally destructive winds.
Image 1: Rainfall recorded in the 24 hours to 9am across Queensland (Source: Bureau of Meteorology)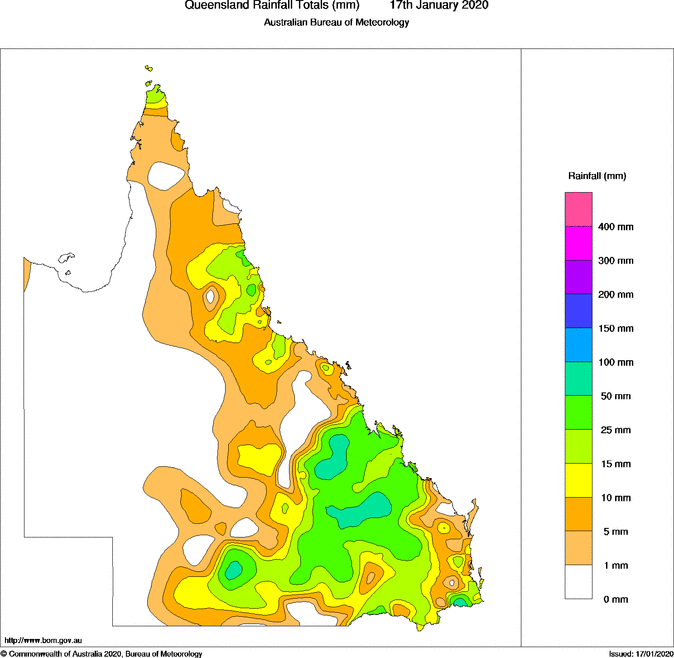 Image 2: Forecast rainfall across the next 24 hours from the ECMWF Model (Source: Windy)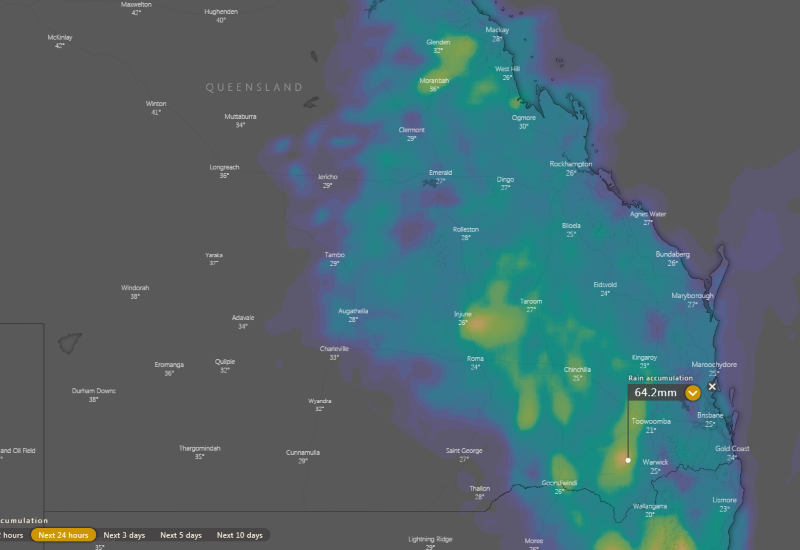 Image 3: Thunderstorm forecast across QLD for Friday 17th January, 2020 (Source: Stormcast)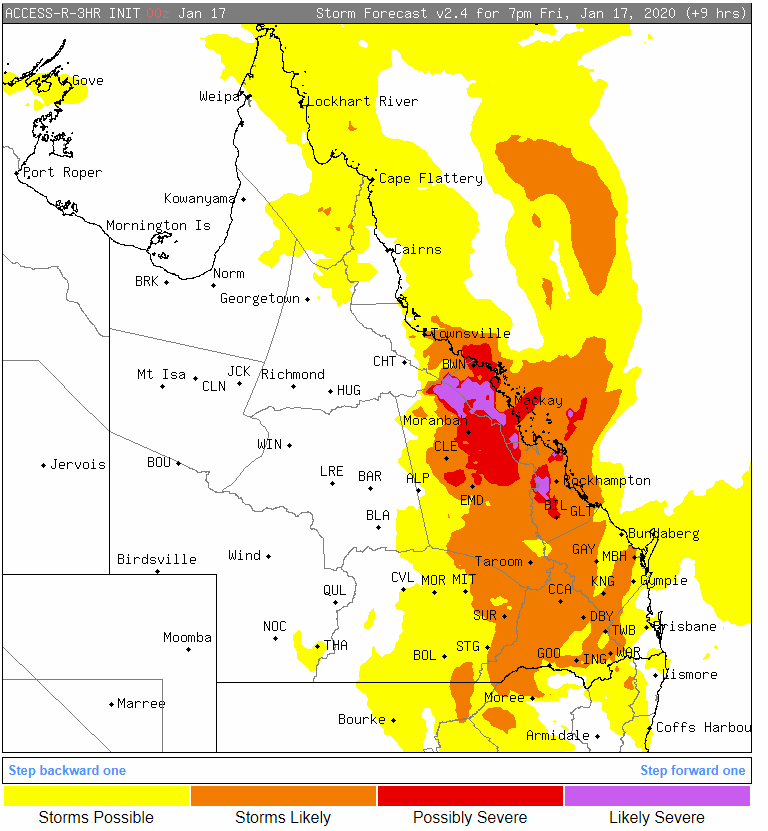 ---