Twitter

Instagram

Facebook | QLD | NSW | VIC | TAS | SA | WA | NT | NZ
---
Heavy rain and flooding hit southeast QLD and northeast NSW
Saturday, 18th January 2020
The most widespread and heaviest rain event since Ex-Tropical Cyclone Debbie hit southeast Queensland and northeast New South Wales last night and into the early hours of today, with rainfall totals in excess of 200-to-300mm leading to flash flooding across the region.
An upper level low lying over central Queensland combined with a weak surface trough (allowing convergence) and moist onshore winds to produce a band of heavy rainfall that started in the Sunshine Coast on Friday, before spreading into northeast NSW from early Saturday.
Most coastal areas stretching from Noosa to Grafton recorded between 50mm and 150mm, with some areas receiving in excess of 200-300mm. Intense rain rates associated with the event meant there was flash flooding, particularly over the Gold Coast and far northeast NSW, where some roads are closed due the flooding.
The Gold Coast Seaway recorded 255mm in the 24 hours to 9am, its heaviest January fall on record since the site opened in 1995. Nearby Loder Creek Dam registered a huge 330mm, whilst 301mm fell at Carrara and 206mm at Coolangatta.
In northeastern NSW, Clothiers Creek (near Murwillumbah) recorded 250mm to 9am, Lismore 129mm, Tumbulgum 243mm and Grafton Airport 155mm.
Some fantastic falls also extended into eastern parts of the Darling Downs and Granite Belt, with totals ranging from 50-to-90mm (including 91mm at Stanthorpe), filling tanks and dams.
Further west, unfortunately there were much lower totals, with further rain required to ease drought conditions.
A few showers and storms are likely over the weekend and into next week, although rainfall totals are not expected to be as high. However, further falls of 15-to-30mm (with isolated totals towards 50mm) are still possible, particularly under slow-moving storms.
From Monday, hot and very humid conditions are also likely to begin, with southeast QLD and northeast NSW finally feeling the sultry conditions that have been lacking so far this summer.
Image 1: Rainfall recorded in the 24 hours to 9am across Queensland and northeast NSW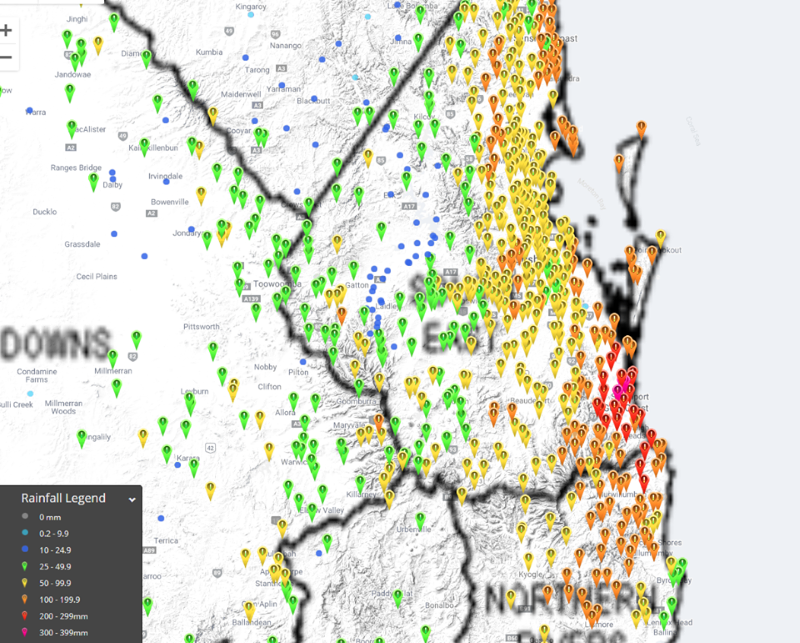 Image 2: Forecast rainfall across the next 24 hours from the ACCESSR Model (Source: Weatherwatch Metcentre)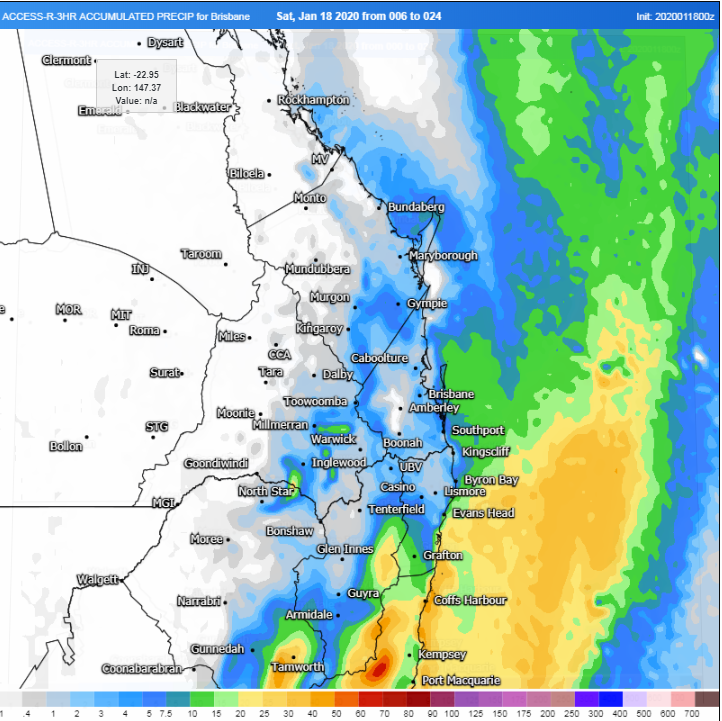 ---