Twitter

Instagram

Facebook | QLD | NSW | VIC | TAS | SA | WA | NT | NZ
---
Severe thunderstorms to hit northeast NSW and eastern QLD today
Tuesday, 21st January 2020
Showers and potentially severe thunderstorms are likely to develop today over far northeast NSW and eastern QLD, with potential for large hail, damaging wind gusts and very heavy rainfall leading to flash flooding.
Dangerous thunderstorms lashed parts of Victoria, New South Wales, the ACT and Queensland yesterday, with a notably destructive hailstorm hitting the nation's capital. Hail larger than the size of golf balls hit Canberra damaging many cars, whilst 65 glasshouses were damaged at the CSIRO, destroying years of research.
Whilst the setup isn't as volatile today, a significant amount of dry air in the mid and upper levels, high levels of convective available potential energy (CAPE) and sufficient wind shear is supportive of severe thunderstorms, particularly over northeast NSW and southeast QLD.
Large to giant hail is the main threat today, with the atmosphere capable of supporting hail up to golf and tennis ball size under stronger cells. With oppressive levels of humidity being felt currently over the region, very heavy rainfall and wet microbursts are also possible.
With dry air intruding from the west, most of the action is likely to be focused over coastal areas, with the most widespread activity expected over the Sunshine Coasts and Wide Bay & Burnett, although storm activity overall will stretch from Cape York Peninsula in QLD to the NSW Northern Rivers.
Thunderstorm activity will move inland and become more widespread from tomorrow and into the remainder of the week as the trough lingers and is fed by moisture from the Coral Sea and tropics.
Image 1: Forecast ECMWF thunderstorm threat for Tuesday 21st January, 2020 (Source: Windy)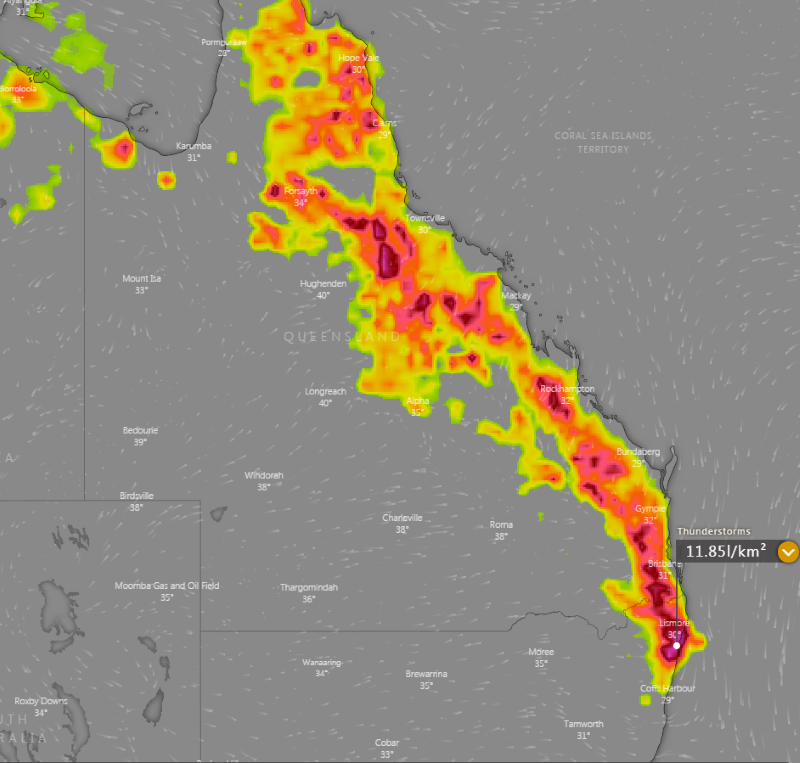 Image 2: Forecast ACCESSR thunderstorm threat for Tuesday 21st January, 2020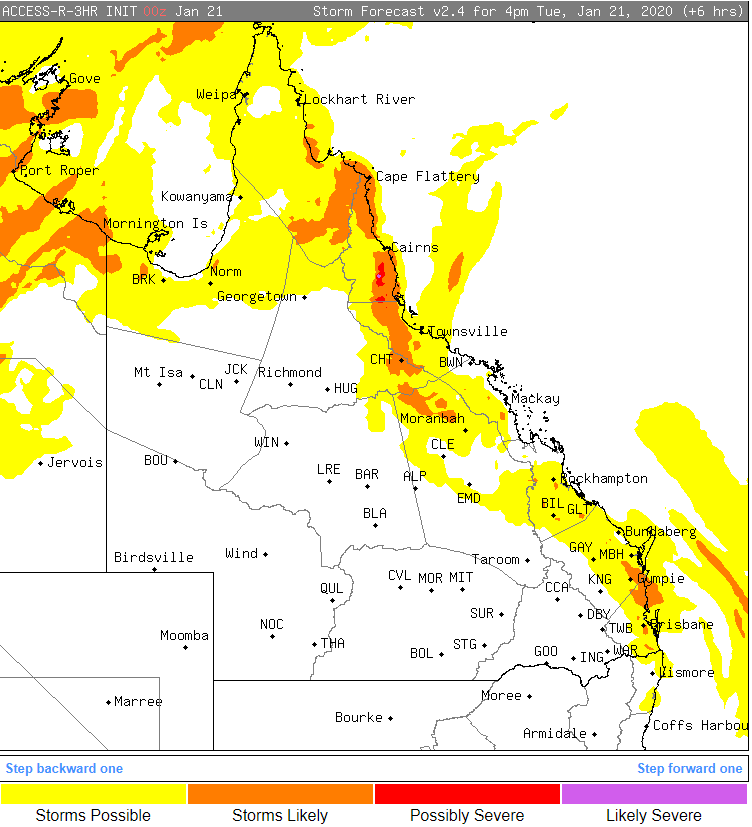 ---