Twitter

Instagram

Facebook | QLD | NSW | VIC | TAS | SA | WA | NT | NZ
---
Ongoing thunderstorm outbreak for Queensland and New South Wales
Wednesday, 22nd January 2020
Another round of severe thunderstorms occurred yesterday afternoon and evening for southeastern parts of Queensland and northern NSW leaving approximately 20,000 residents without power. Severe thunderstorms deroofed a home in Clifton on the Darling Downs, trapping a family due to live powerlines being downed.
The most outages were recorded through the inland Sunshine Coast later in the evening where 13,000 residents were power effected. 170,000 lightning strikes were recorded yesterday, which was more than double of the day before when 72,000 lightning strikes were recorded by Energy provider Energex.
Image 1: Bureau of Meterology Weather Radar - Stapylton as at 4:30pm QLD time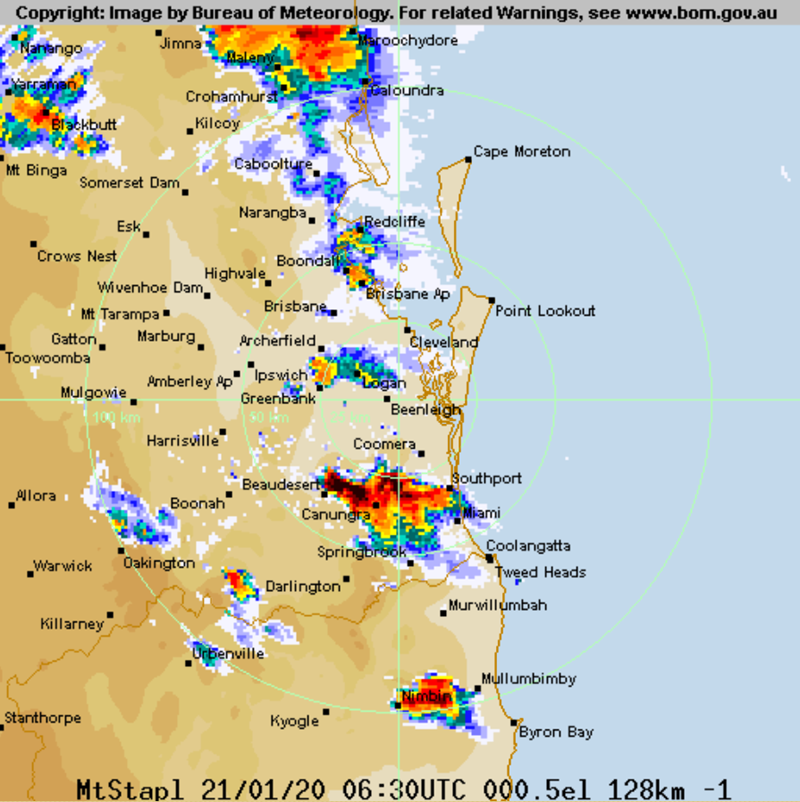 A high-pressure ridge currently over the Coral Sea is driving in hot and moist tropical conditions across parts of the east coast, with a westward moving surface trough expecting to retreat slowly west during the next couple of days. This combined with moderate instability has resulted in very heavy rainfall associated with isolated thunderstorm activity.
Moderate to heavy rainfall up to 81mm was recorded at the Fairlies Knob alert in southern Wide Bay over 24 hours to 9:00am this morning, with 78mm received at Marodian, Mt Walsh on 63mm, Imbil 58mm and Yandina on 54mm respectively.
Further south into the Northern Rivers of NSW, more modest rainfall was received with isolated thunderstorm activity with 47mm of rainfall being received at Yelgun Creek over 24 hours to 9:00am this morning, 38mm at Mullumbimby, 28mm of rainfall at Huonbrook at 27mm at North Arm.
Later this afternoon, we are likely to see further isolated showers and thuderstorms through portions of the northeast and northwestern slopes of NSW where localised strong to damaging winds are the primary threats. Hot daytime temperatures are forecast tomorrow across the northern inland and central east portion of NSW where strong to gusty thunderstorms delivering damaging winds, large hail and heavy rainfall may be likely.
Conditions are expected to remain quite static today and into tomorrow with the slow westward drift of a surface trough through inland parts of central and southern QLD. This combined with hot daytime temperatures and favourable moisture will likely result in further strong to gusty isolated showers and thunderstorms tomorrow and into Friday where some may produce localised damaging winds, large hail and heavy rainfall.
Below are some images from both QLD and NSW from the Early Warning Network's very own Forecasters and Alert Operators:
Image 2: Tuesday 21st January, 2020 Queensland view from Springwood facing to the south via Andy Barber.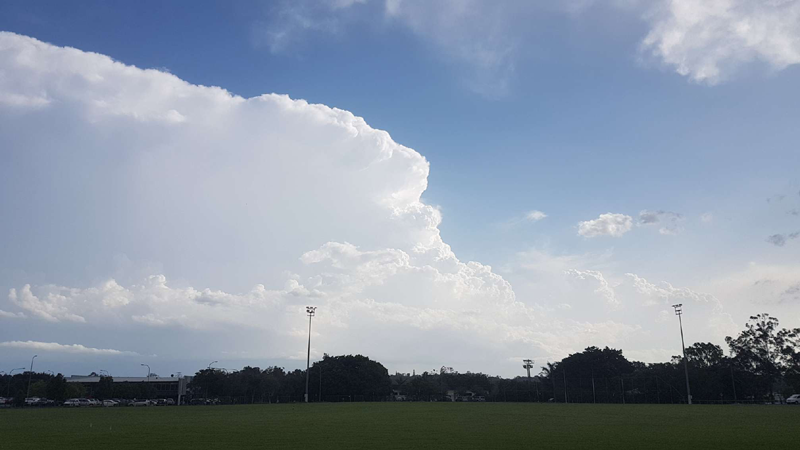 Image 3: Tuesday 21st January, 2020 New South Wales view from Burringbar via Justin Noonan.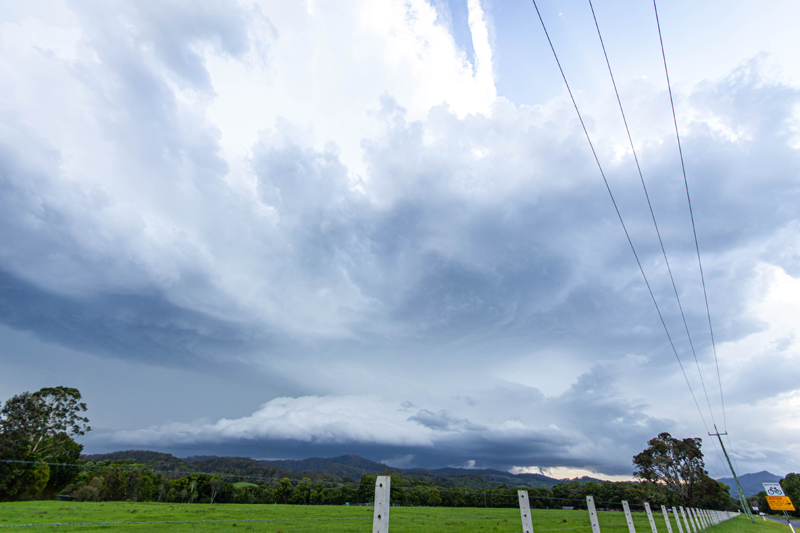 Image 4: Tuesday 21st January, 2020 New South Wales view from Hastings Point via Ben McBurney.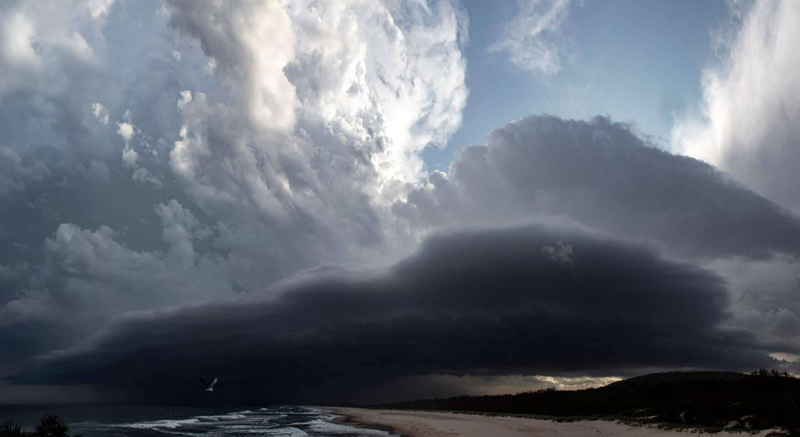 ---