Twitter

Instagram

Facebook | QLD | NSW | VIC | TAS | SA | WA | NT | NZ
---
Fires, severe thunderstorms and damaging winds lash NSW
Friday, 24th January 2020
It was a testing Thursday for emergency services across New South Wales as fires, dust and strong winds battered the south of the state, whilst severe thunderstorms hit central and northern areas.
A strong cold front crossing the southeast generated strong northwesterly winds ahead of it gusting to 90-100km/h, pushing more dust over Victoria and NSW and felling trees and powerlines, leading to more power outages.
A very hot airmass also pushed ahead of the change, and combined with the strong winds caused dangerous fire conditions. This was particularly bad over southern NSW, where old blazes came back to life (and new ones started) and spread rapidly southeast. Homes were lost around Bermagui, Bodalla and Moruya, whilst three fire fighters were killed as an air tanker crashed around the Snowy Mountains.
Severe thunderstorms developed over the central coast and northern inland during the afternoon and evening, generating wind gusts to 100-110km/h, bringing down trees and powerlines, with reports of some houses being unrooved.
Thankfully some areas received some very good rain from the storms with narrabri recording 31mm to 9am, its heaviest fall in almost three years. Moree registered 49mm, on top of the 51mm recorded one week ago, making it the town's wettest month since March 2017.
This morning, a severe thunderstorm hit northwest Sydney, with reports of hail the size of golf balls around Castlereagh and Windsor. Severe thunderstorms have fired up again this afternoon across the state's north, with the threat of large hail, damaging winds and heavy rainfall.
The stormy pattern is expected to continue through the weekend.
Image 1: Forecast ECMWF thunderstorm threat for Friday 24th January, 2020 (Source: Windy)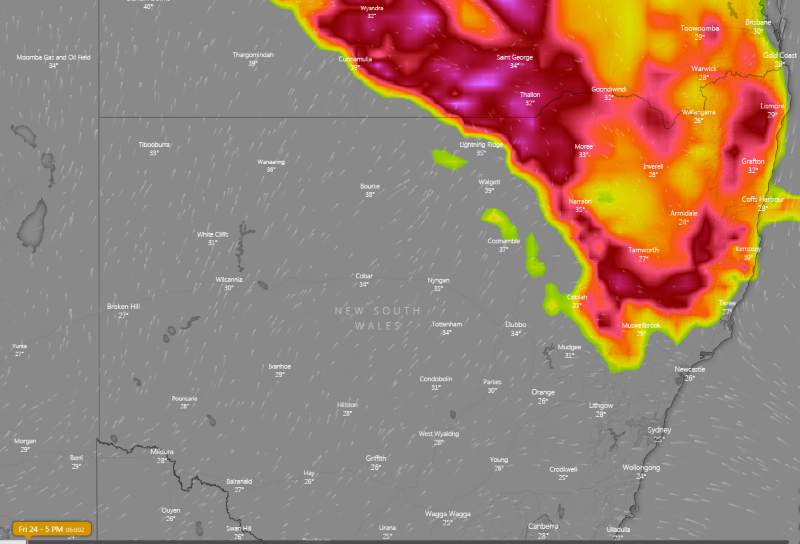 Image 2: Forecast ECMWF thunderstorm threat for Saturday 25th January, 2020 (Source: Windy)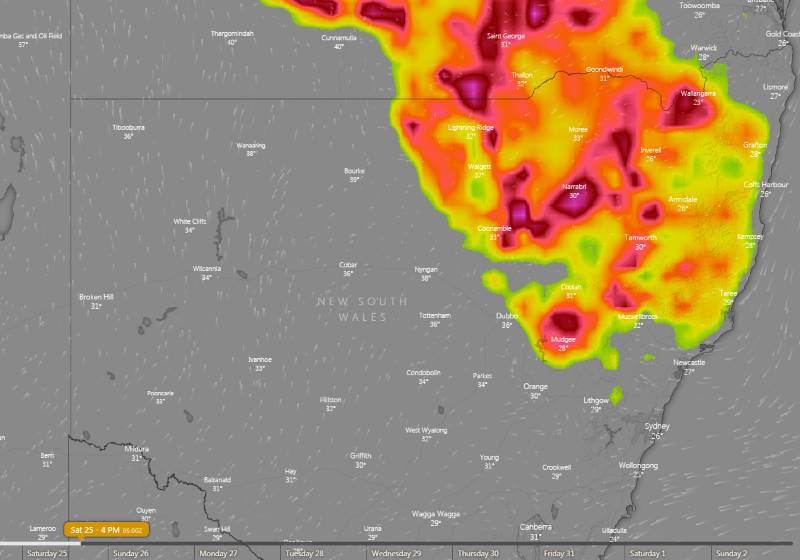 Image 3: Forecast ECMWF thunderstorm threat for Sunday 26th January, 2020 (Source: Windy)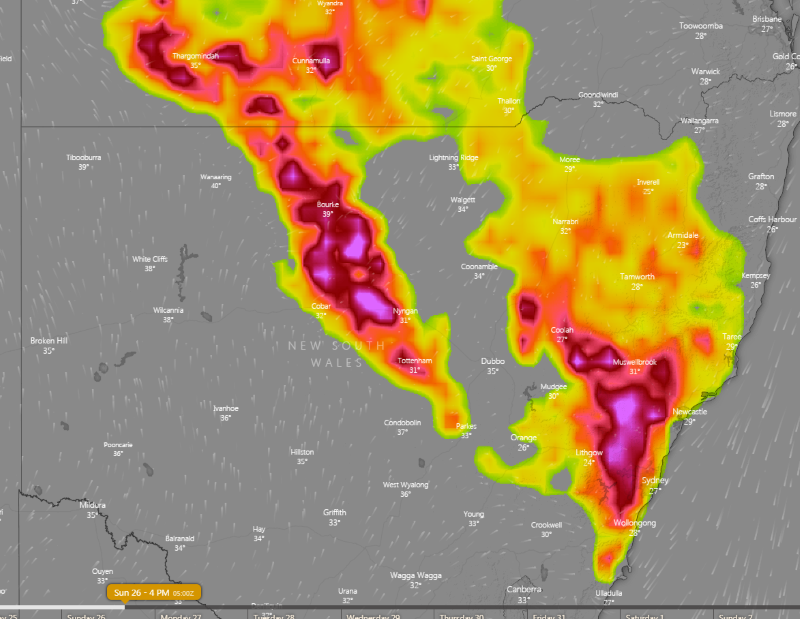 ---