Twitter

Instagram

Facebook | QLD | NSW | VIC | TAS | SA | WA | NT | NZ
---
Showers, widespread storm activity and rain for eastern Australia
2nd February 2020
The first week in February is likely to be a wet week across the eastern seaboard with showers, widespread storms and rain periods expected to develop.
During Monday, thunderstorm activity is expected to develop across central and northern parts of New South Wales and inland Queensland, with locally damaging winds and heavy rainfall possible.
Late Monday and into Tuesday, a southerly change will sweep up the NSW coastline, with cooler conditions and scattered showers expected. South-easterly winds will shift more onshore late Tuesday and into Wednesday, with shower activity likely to increase across South East Queensland and eastern NSW.
As these winds shift from south-easterly to north-easterly late Tuesday and into Wednesday, localised convergence may help enhance rainfall across coastal locations. Falls of 10-30mm are expected, with isolated heavier falls approaching 100mm possible, particularly across the QLD and NSW border.
However, a lot of uncertainly exists about the exact location for the heaviest falls, as this may depend on where any surface features or localised convergence zones set up. Regardless, at least some moderate falls are expected, with localised flash flooding possible.
Across inland QLD and NSW, a deep north-easterly feed will push moisture inland fuelling widespread thunderstorm activity from Tuesday through until the weekend. A number of these storms may become severe with locally damaging winds and heavy rainfall that may lead to flash flooding.
This system has the potential to produce the perfect follow-up falls for many inland locations during the next 7 days. However, due to the convective nature of this event for inland regions, heavier falls will still be hit and miss.
This event will be monitored closely over the coming days, with further updates for rainfall totals.
Image 1: GFS LI chart and sounding from WeatherWatch MetCentre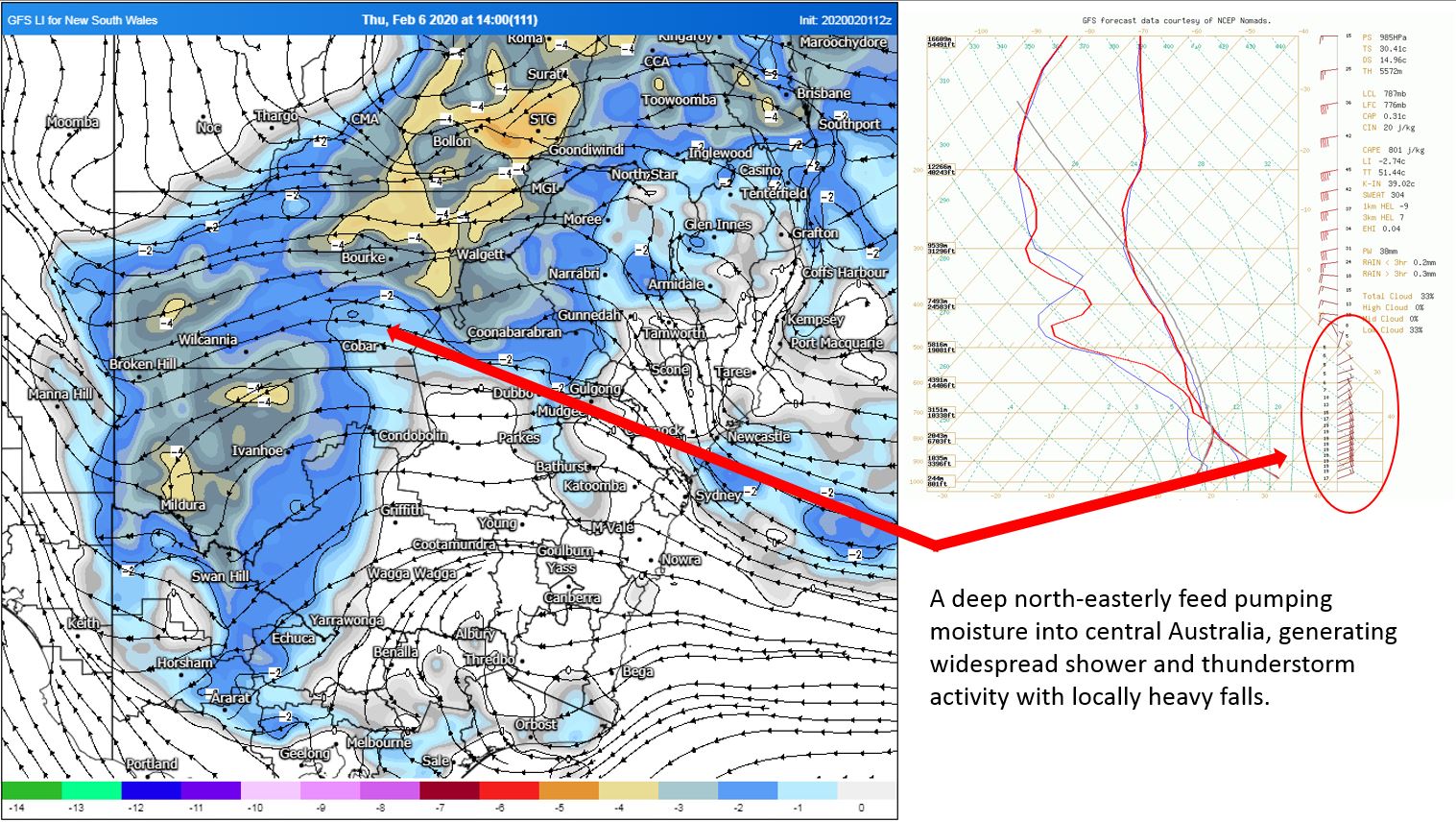 Image 2: BoM PME forecast rainfall next 8 days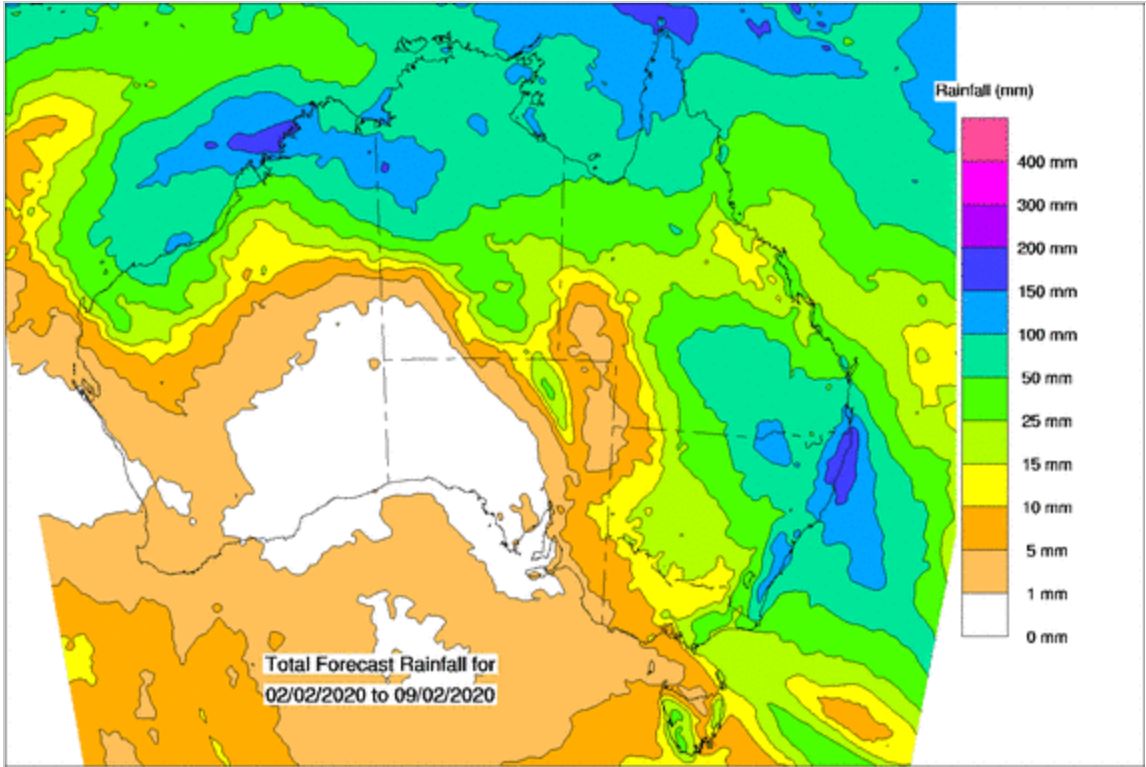 Image 2: ACCESS G rainfall accumulation next 120 hours. Image via WeatherWatch MetCentre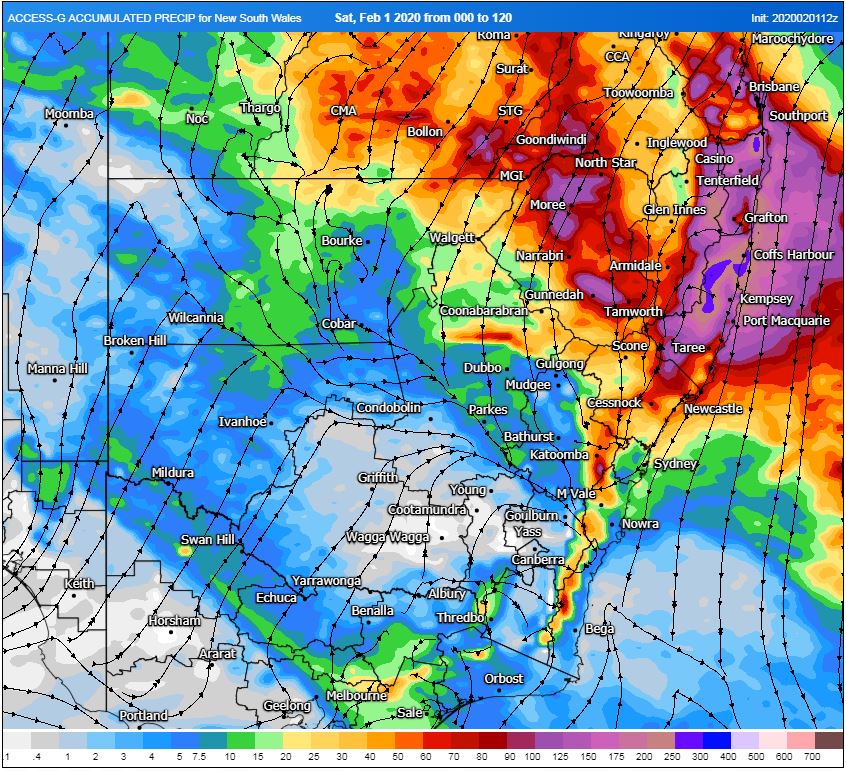 ---