Twitter

Instagram

Facebook | QLD | NSW | VIC | TAS | SA | WA | NT | NZ
---
Gale force winds and very heavy rainfall lash NZ's South Island
Monday, February 3rd, 2020
A series of active fronts swept across the South Island yesterday and is set to continue today bringing periods of very heavy rainfall to southern and western parts of the island. 500mm of rainfall was recorded over the past 30 hours (Sunday - Monday) with Milford Sound receiving nearly as much with 492mm between 9:00am Sunday to 3:00pm today.
Yesterday was also Milford Sounds second wettest February day on record with 345.5mm of rainfall in a 24 hour period. The usual monthly rainfall total of 454.7mm was exceeded in less than 30 hours. As at 2:00pm Monday the 3rd of February, a state of emergency has been issued in Fiordland by the Southland Civil Defence.
380 people remain cut-off in Milford Sound due to the flooding and extensive damage from Lake Gunn to the Homer Tunnel between Cascade Creek and West Gate. The damage is significant and could take up to a week to repair. A bus load of 27 people are expected to be airlifted out of the area within the next couple of hours. Earlier today, a small number of tourists were airlifted from Forks Bridge, about 1.5kms from the Homer Tunnel.
Currently, the NZ Met Service has issued a 'MetService Red Warning' for significant disruptions expected for parts of the Westland South of Hokitika and Fiordland north of George Sound which has escalated from the previous 'Orange' threat severity.
A continuing intensification trend of enhanced rainfall is forecast to persist today and into tomorrow for western regions of the South Island with an additional 300mm-450mm on rainfall on top of what has already fallen. This will very likely cause further river rises and flooding, landslides, make some roads impassable and may even isolate certain communities.
Peak rain rates are expected in the order of 15mm to 25mm in an hour in general, but up to 40mm is possible per hour, mostly associated with thunderstorm activity. The heaviest of the rainfall is expected to ease through far southwestern parts through the Fiordland region into tomorrow. Watches for heavy rainfall have now also been issued for the Dunedin and Buller districts where periods of rain could be heavy at times and may approach warning criteria, especially between 10:00am to 9:00pm tomorrow.
Severe Wind Watches are also in place, particularly for areas such as Wellington and Wairarapa, south of Mt. Bruce, Marlborough, Canterbury High Country, Central Otago and the Southern Lakes where northwesterly winds may approach gale force in some places until midnight tomorrow night.
Image 1: MetService Cumulative Rainfall - 24 hours to 9:00am, Monday, 3rd February, 2020
Image 2: MetService Cumulative Rainfall - 7 days as at Monday, 3rd February, 2020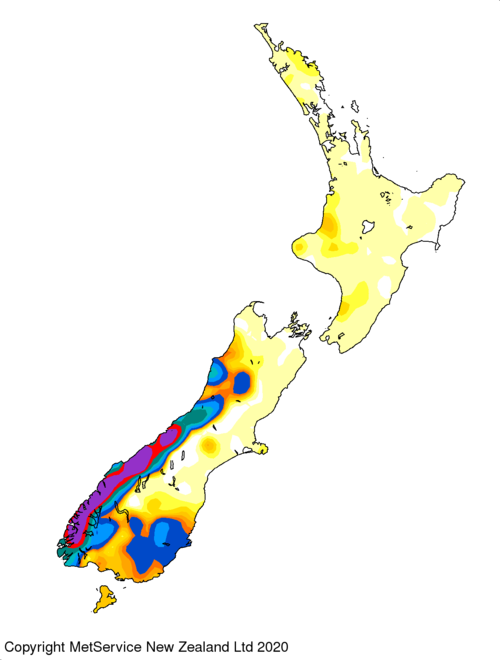 Image 3: 3 Day Rainfall Forecast and wind direction for the South Island of NZ as at Monday, 3rd February 2020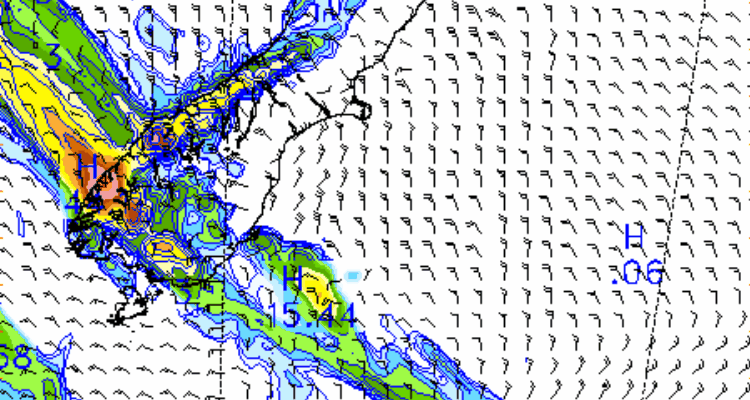 ---