Twitter

Instagram

Facebook | QLD | NSW | VIC | TAS | SA | WA | NT | NZ
---
Rainfall to 200mm+ already recorded for some Southern QLD coastal locations
Thursday, February 6th, 2020
Substantial rainfall has already begun to fall especially for coastal and adjacent inland areas of the northern Sunshine Coast and Southern Wide Bay and Burnett over the past 24 hours. Coops Corner Alert received up to 260mm of rainfall from 9:00am yesterday to 9:00am this morning. Other notable totals for the past 24 hours include: Tin Can Bay with 230mm and 224mm at Mount Elliott.
Notable rainfall totals between 100mm-200mm over the past 24 hours include: Eumundi 146mm, Mt. Kanigan 131mm, Tewantin 122mm and 103mm at Yandina.
A Flood Watch still remains in effect for Coastal Catchments south of Caboolture to the NSW border. Heavy rainfall this afternoon and overnight may cause localised flooding and river level rises above the minor flood level. Showers and thunderstorms are expected to continue over Southeast Queensland this afternoon and particularly overnight with heavy falls possible. Catchments in the Flood Watch area have received rainfall in the past 24 hours, so will respond quickly to further rainfall.
Localised flooding is occurring, causing minor disruptions to transport and routes across the Flood Watch area with catchments affecting including Pine and Caboolture Rivers, Upper Brisbane River, Lower Brisbane River, Logan and Albert Rivers and the Gold Coast Rivers and Creeks.
The Severe Weather Warning for heavy rainfall has been lifted for heavy rainfall across Brisbane, Redland City, Logan, Gold Coast and Scenic Rim. At this stage, the wet weather is expected to persist into early next week with the southeastern parts of QLD and coastal and adjacent inland northern NSW and the central coast in the firing line.
The 'feel good' element of this story is the fact that some QLD farmers have been thrilled with moderate rainfall that has fell through inland districts over the past few days with reports of 72mm falling in just three hours at Katrina Station near Rolleston in the Central Highlands and Coalfields forecast district late last Tuesday night. It's the most rainfall recorded in the past two years for the station itself. 104mm of rainfall was also recorded out west in Charleville during Tuesday night.
As always, it's important to stay vigilant and up-to-date with current warnings and watches and any other weather advisories in the coming few days as consecutive rainfall days occur into early next week, with a lot of the rainfall hinging on the track and development of a tropical low in the Coral Sea into this coming weekend.
Image 1: 24 hour to 9:00am rainfall totals for northern Wide Bay, Thursday 6th February, 2020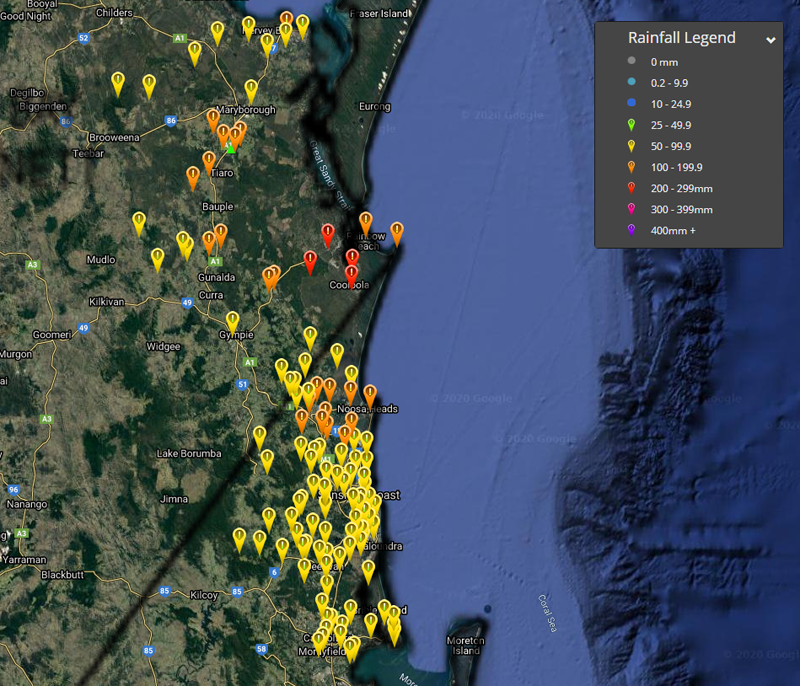 Image 2: OCF Forecast Consensus on rainfall amounts for Friday, 7th February, 2020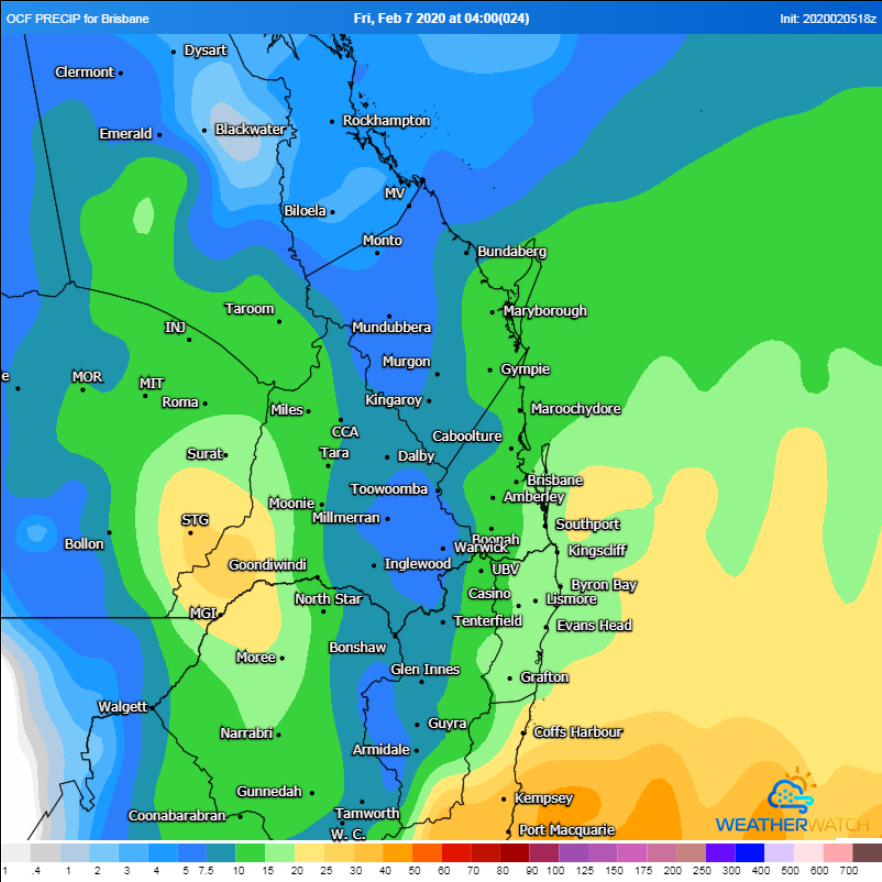 ---