Twitter

Instagram

Facebook | QLD | NSW | VIC | TAS | SA | WA | NT | NZ
---
Pilbara Coast braces for severe Tropical Cyclone Damien
7th February 2020
The Pilbara Coast in Western Australia is bracing for the arrival of Tropical Cyclone Damien.
At 9am Australian Western Standard Time (AWST), TC Damien was estimated to be 300km north north-west of Port Headland and 320km north of Karratha, moving west south-west at 11km/h. Currently, the category 2 storm has sustained winds of 110km/h near the centre with peak gusts to 155km/h.
Damien is expected to intensify further over the next 24 hours due to very warm sea surface temperatures (0.5-1.0°C above average) and weak vertical wind shear.
Overnight Friday and into Saturday, TC Damien will curve south-east towards the Pilbara Coast, with tight model agreement putting a coastal crossing around the Karratha-Dampier-Wickham-Roebourne area. Damien may continue to strengthen into a high-end category 3, or low-end category 4 system before crossing the coast.
Wind gusts in the 165-224km/h range are expected with a category 3 system, potentially reaching upwards of 250km/h should Damien strengthen into a category 4 system prior to landfall.
Extremely heavy rain is expected, with falls exceeding 300mm possible, which will lead to flash flooding and riverine flooding. A flood watch remains current for this region.
The Pilbara Coast may also see a significant storm surge, with the potential crossing of Damien coinciding with a high tide which is due close to lunch time on Saturday, 8th February. This storm surge may inundate coastal islands and communities near the centre of the severe TC.
Tropical Cyclones also bring the threat to isolated tornadoes along the outer bands. Whilst only a slim threat, it is another issue this region may face over the next 24 hours.
During Sunday and into early next week, Damien will steadily weaken whilst drifting across southern inland parts of WA, with the potential to produce further heavy falls, flash flooding and severe thunderstorms, including eastern parts of the South West Land Division.
Image 1: Wind gusts for Tc Damien, via windy.com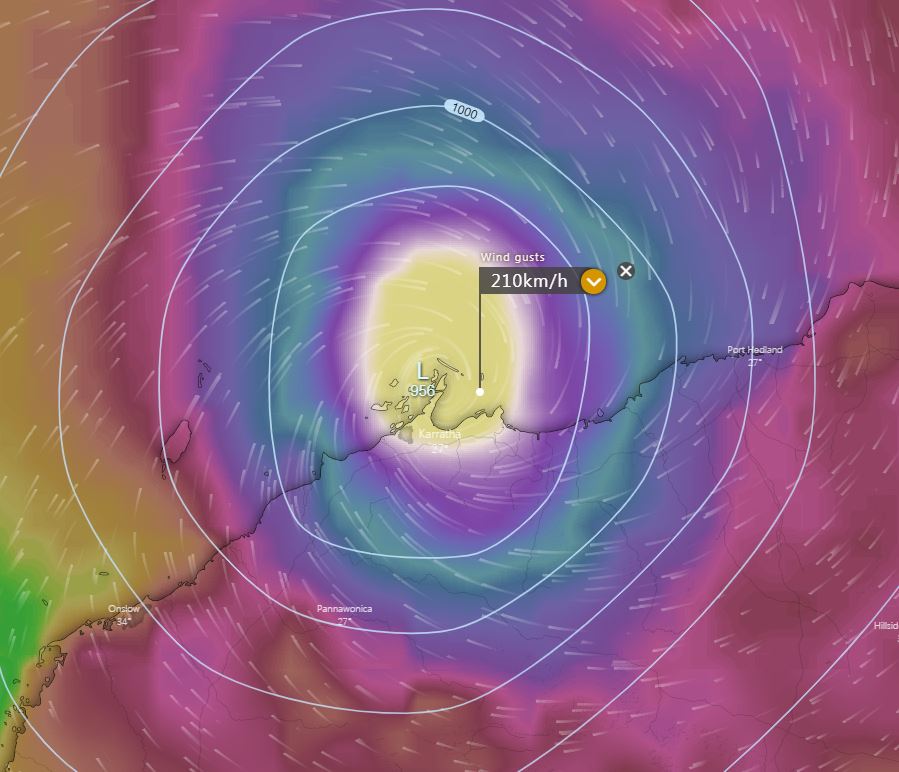 Image 2: Bureau of Meteorolgy forecast track map for TC Damien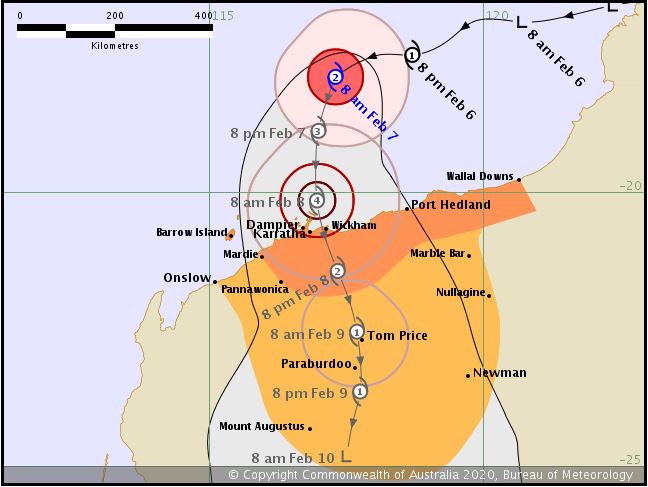 Image 3: EWN generated flood watch map for the Pilbara region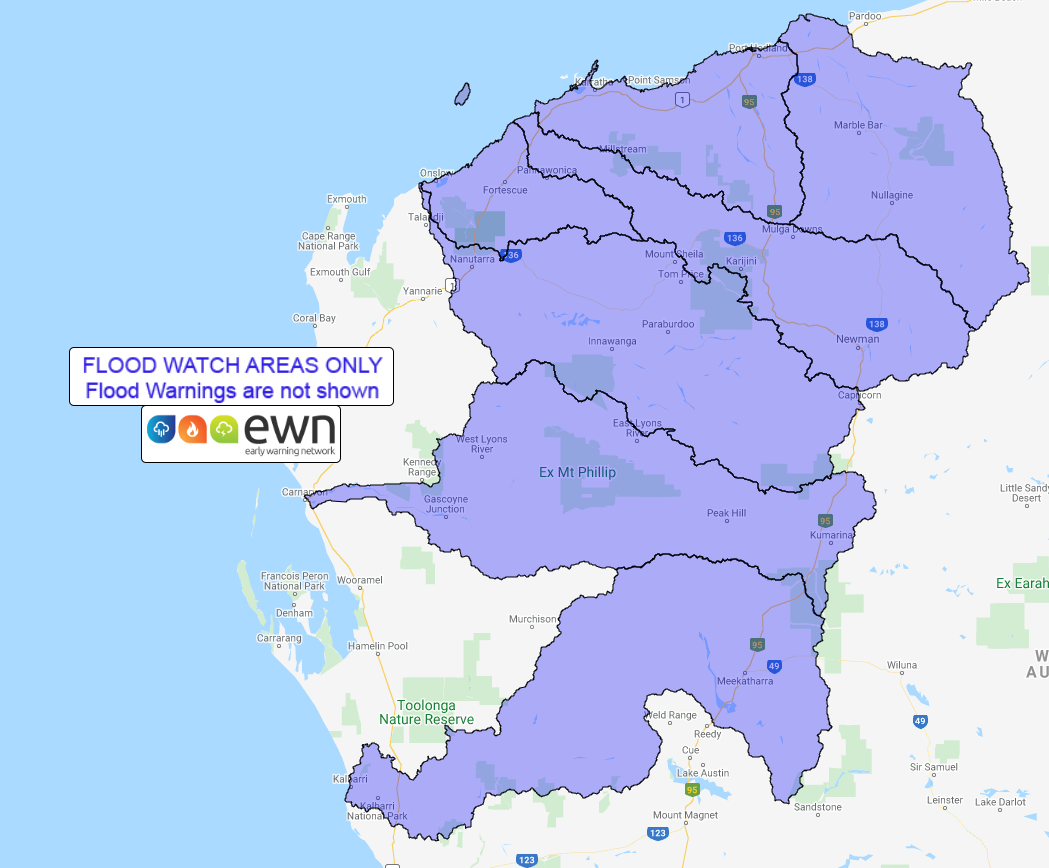 ---