Twitter

Instagram

Facebook | QLD | NSW | VIC | TAS | SA | WA | NT | NZ
---
All eyes on Tropical Cyclone Uesi as more rain soaks eastern Australia
11th February 2020
After the heaviest rain in decades hit parts of eastern Australia across the last week, there is increasing focus on Tropical Cyclone Uesi which is expected to pass close to the Australian coastline this week.
Tropical Cyclone Uesi was officially named by the Fiji Meteorological Service on Sunday night as a the tropical low that had been lingering over the area for several days moved into an area of more favourable (weaker) vertical wind shear.
The system is currently a category three system and lies to the northwest of New Caledonia, where it is expected to bring heavy rainfall, storm surge and gales as it passes over the next few days.
According to the Fiji Meteorological Service, Uesi will track south to southwest closer to Australia throughout this week, and weaken to a category one system by Friday.
Beyond this, there is significant model uncertainty. However, it is generally accepted the system is unlikely to be tropical cyclone strength as it edges closer to the Australian coastline, due to cooler waters and increased vertical wind shear.
However, there is a good chance Uesi will undergo extra-tropical transition, and become more similar to an East Coast Low.
Multi-model tracks indicate the most likely path will be between Australia and New Zealand, with the path closer to the Australian coastline than New Zealand. Only one or two models indicate a direct impact, with the vast majority of models keeping the system tracking parallel to the coastline.
If Uesi gets close enough to the Australia coastline, heavy rainfall and strong winds are possible, although it is unlikely to be strong enough to cause significant damage. Large and powerful surf at this stage remains the largest threat to the Australian mainland.
Regardless of the track of Uesi, a deep and moisture-laden trough continues to lie over eastern Australia and is producing areas of rain and thunderstorms, some severe.
Between Wednesday and Friday (and possibly into Saturday depending on the track of Uesi) heavy rain is possible, particularly over northeast NSW and southeast QLD.
Further falls of 50-to-100mm are likely in these areas, with some places likely to see in excess of 150mm. With saturated catchments due to the recent rainfall, flash flooding and renewed river rises are likely.
Looking further ahead, some easing is likely in rainfall over eastern Australia later in the weekend and early next week, before a wetter signal returns again by mid next week.
Image 1: Accumulated precipitation across the 120 hours from the GFS Model (Source: Weatherwatch Metcentre)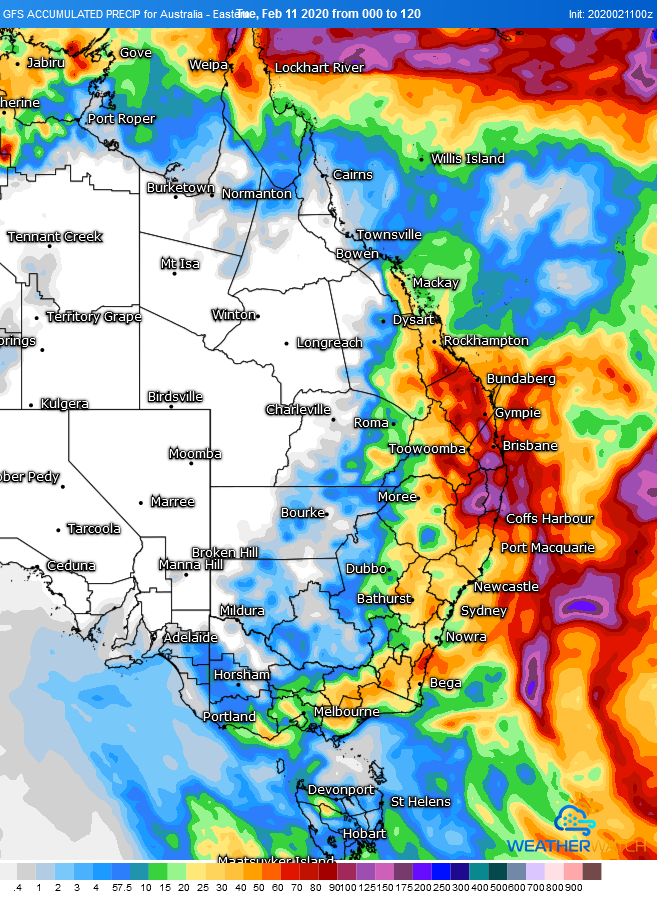 Image 2: Predicted track of Tropical Cyclone Uesi over the next week (Source: Joint Typhoon Warning Centre)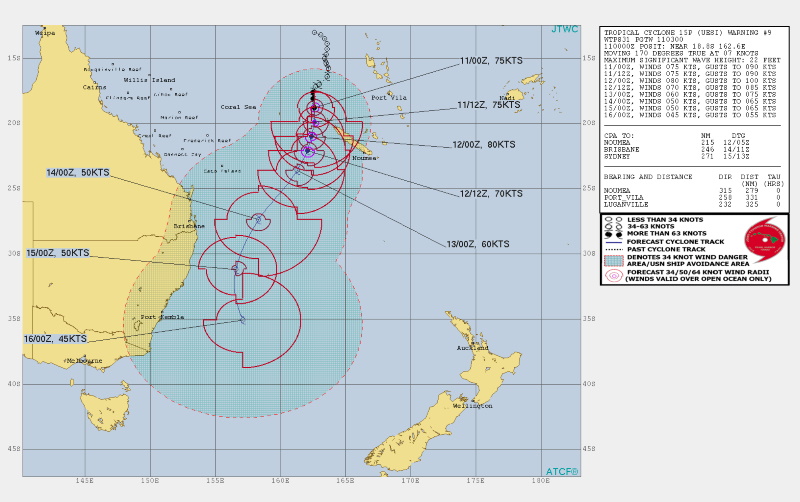 Image 3: Multi-model track of Tropical Cyclone Uesi (Source: MetDesk)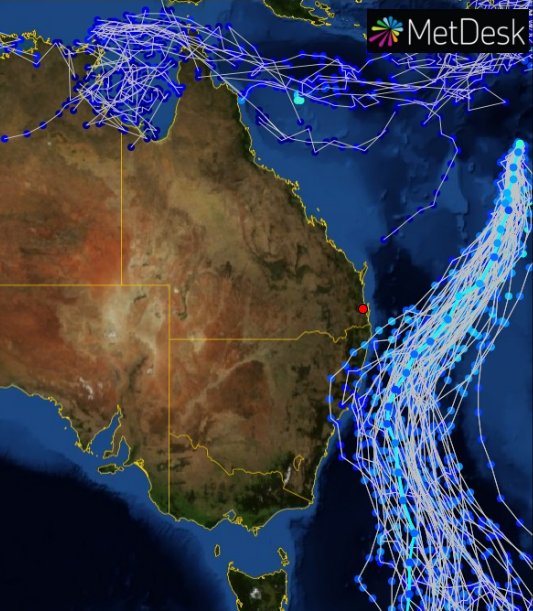 ---