Twitter

Instagram

Facebook | QLD | NSW | VIC | TAS | SA | WA | NT | NZ
---
Severe storms to lash Victoria, New South Wales and Queensland
17th February 2020
During Tuesday, a surface trough will deepen across New South Wales and Victoria in response to a strong short wave trough ejecting across south-eastern Australia.
To the east of the surface trough, a moist and unstable environment will be present, with isolated tending scattered showers and storms expected to develop late Tuesday afternoon and evening.
A strongly unstable environment (Convective Available Potential Energy - MLCAPE 1500-2500j/kg), coupled with cold upper level temperatures, steep lapse rates and strong wind shear will promote isolated supercell structures during Tuesday afternoon, particularly across central and southern NSW and eastern VIC. These storms will be capable of producing large to giant hail, damaging to destructive winds and heavy rain.
An upper cold pool of air is expected to be centred over Melbourne Tuesday afternoon, with scattered storms likely to develop. A few are expected to become severe with hail, damaging winds and locally heavy falls.
Overnight Tuesday and into Wednesday, this system will contract east, with drier south to south-westerly winds wrapping around the back side of a developing low in the Tasman Sea. This will contract storm activity to northern NSW and southern QLD on Wednesday afternoon.
During Wednesday afternoon, thunderstorms are expected to fire up across the Darling Downs in QLD and the northern Tablelands of NSW. A few of these storms are expected to become severe, and capable of producing damaging winds, large hail and heavy rain.
Image 1: Bureau of Meteorology storm forecast map for NSW. Valid - 18/02/2020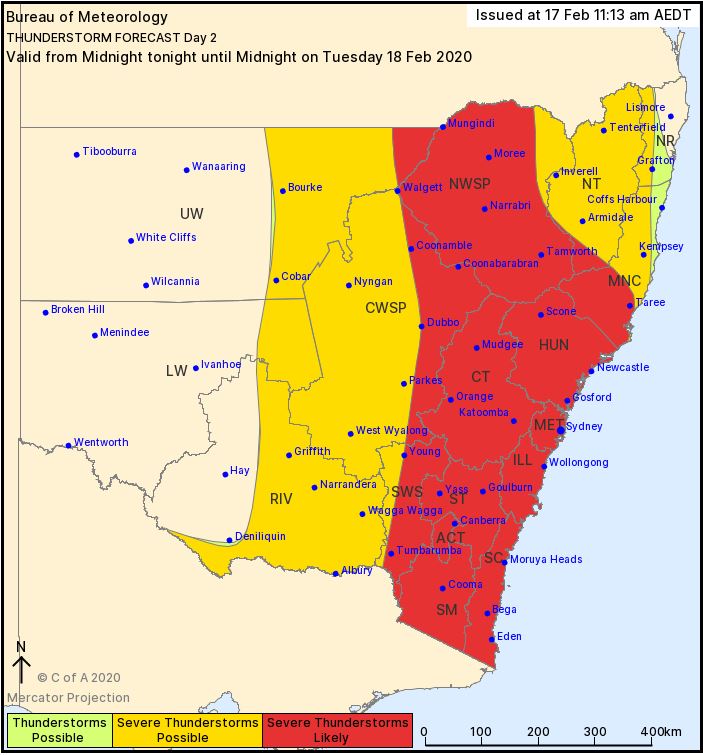 Image 2: Bureau of Meteorology storm forecast map for VIC. Valid - 18/02/2020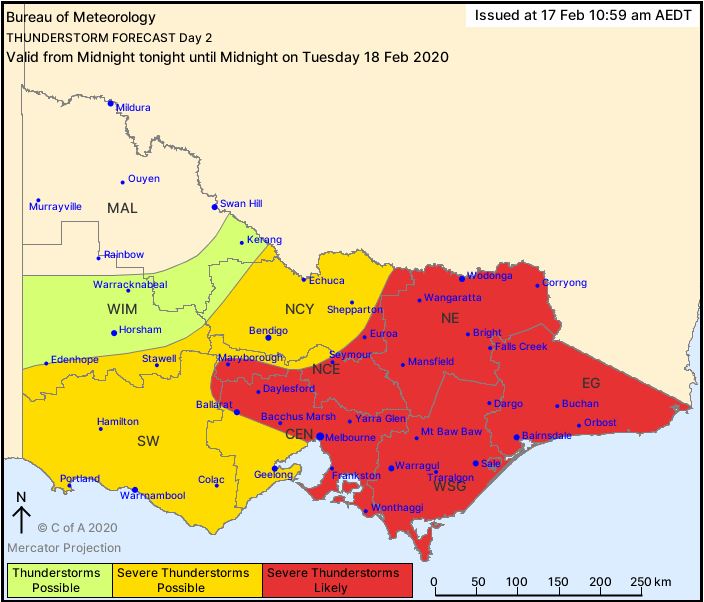 ---