Twitter

Instagram

Facebook | QLD | NSW | VIC | TAS | SA | WA | NT | NZ
---
High chance of tropical cyclone developing in the Gulf of Carpentaria this weekend
21st February 2020
Conditions are becoming increasingly favourable over the coming days for the development of a tropical cyclone in the Gulf of Carpentaria, as a tropical low that formed within the monsoon trough last night gains strength.
After a break in heavy rainfall across northern Australia a surge in westerly winds is signalling the return of the monsoon trough to the region. Within this trough, a weak tropical low developed overnight and is likely to gain strength into the weekend due to a combination of warm ocean temperatures and low vertical wind shear.
The chances of the low strengthening into tropical cyclone by late on Saturday is a moderate risk, but by Sunday there is a high chance Australia will have its fourth official tropical cyclone of the season, called Esther.
Initial movement of the low is expected to initially be slow and erratic before taking a more south-southwesterly direction as it strengthens, with most models having the system make landfall over the Carpentaria district of the NT on Monday. It is uncertain at this stage how strong Esther will become.
Flood Watches have been issued for northwestern Queensland and the northeast NT from Monday due to potential for widespread daily totals of 150-200mm, leading to significant river rises and flooding across large parts of next week.
Image 1: Tropical Cyclone track (Source: Bureau of Meteorology)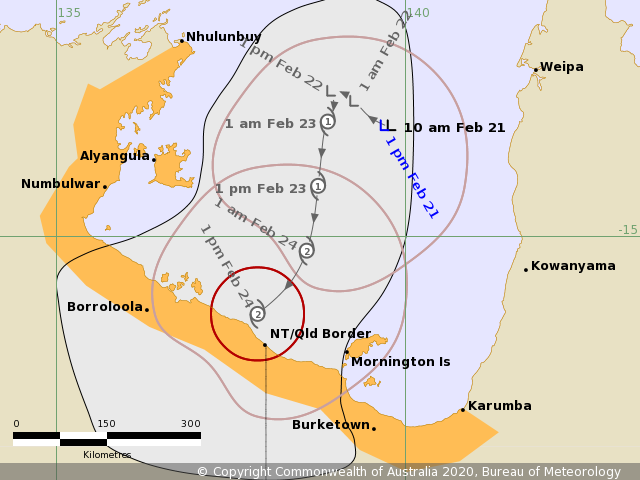 Image 2: ECMWF Track of cyclone early next week (Source: Windy)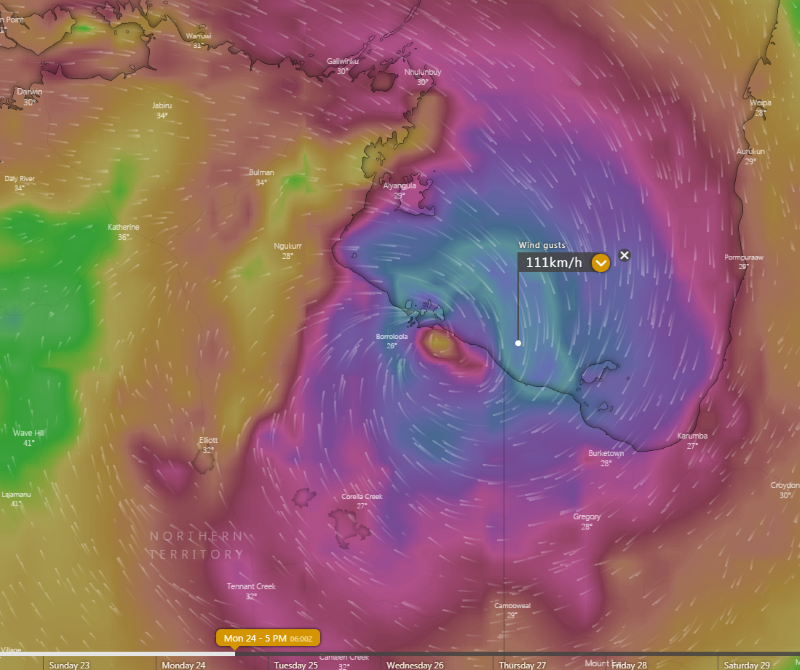 Image 3: GFS Accumulated preciptiation for next 5 days (Source: Weatherwatch Metcentre)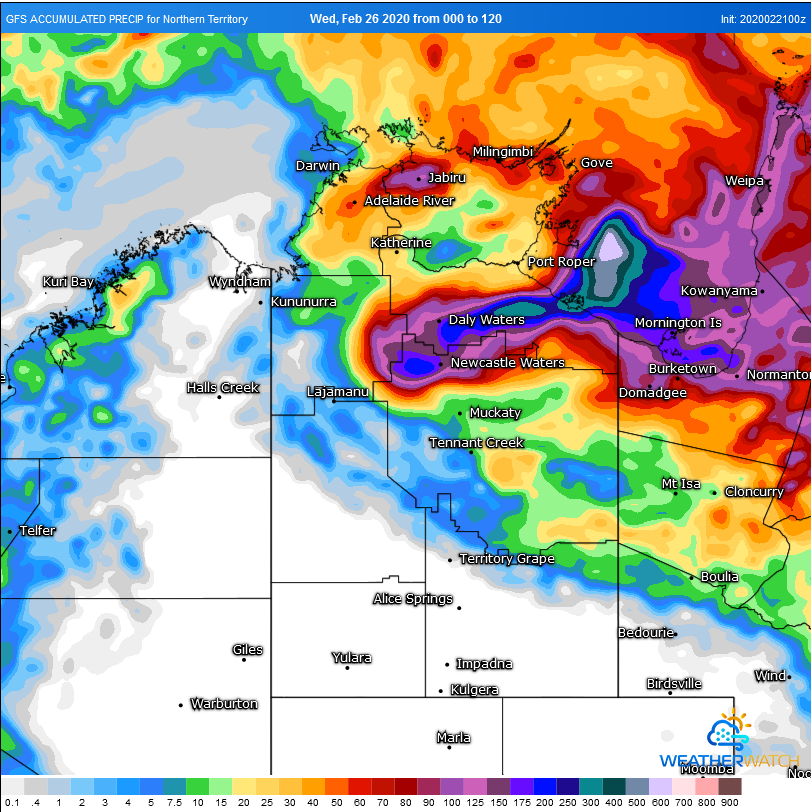 ---