Twitter

Instagram

Facebook | QLD | NSW | VIC | TAS | SA | WA | NT | NZ
---
Heavy rain and flash flooding for inland Australia
1st March 2020
Confidence is increasing for showers, storms and heavy rain periods that may lead to flash flooding and riverine flooding developing across the interior of the country this week.
The remnants of ex TC Esther is expected to slowly drift in a south-easterly direction over the coming days, whilst interacting with a surface and upper trough. This is expected to lead to widespread showers, storms and rain periods later this week.
As ex TC Esther moves south-east, it will bring moisture laden air to the interior of the country, with heavy rain periods and thunderstorms, a few of which may be severe and contain damaging winds and pose a flash flooding risk.
Southern parts of the Northern Territory and northern South Australia are likely to feel the effects of this system during the next 48 hours (widespread storms are already affecting north-western SA) before slowly spreading into western Queensland, New South Wales and Victoria.
Some locations may see their heaviest falls in years, with the potential for accumulated rainfall totals of up to and exceeding 150mm over the next 5-9 days.
Stay tuned for further details throughout the week.
Image 1: GFS Accumulated Precipitation next 7 days. Image via MetDesk/WXCharts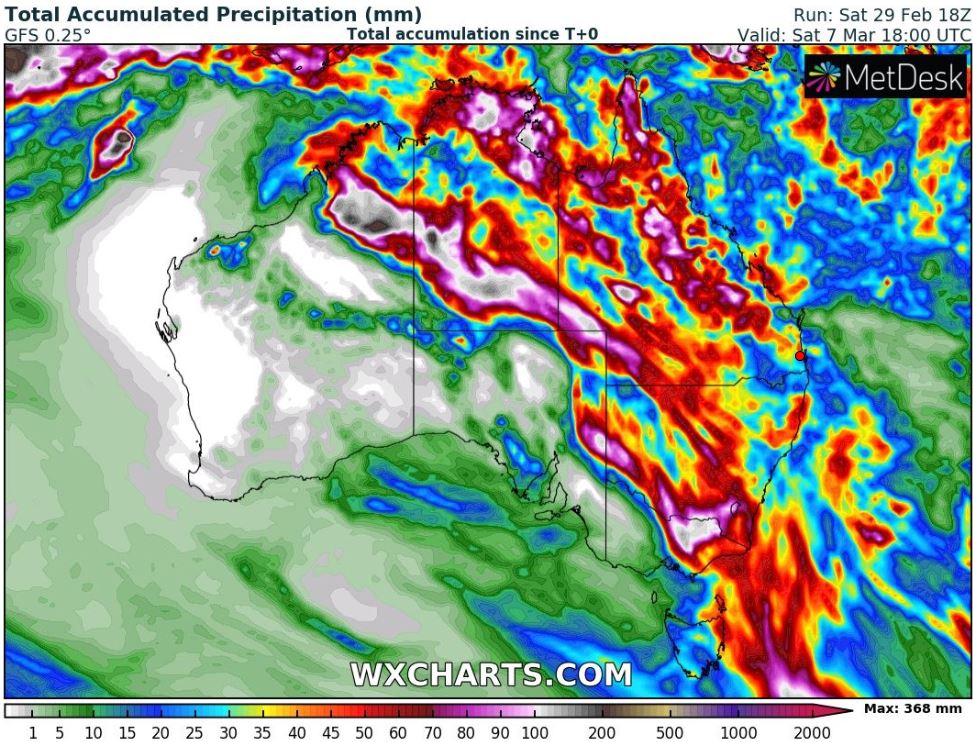 Image 2: EC Accumulated Precipitation next 10 days. Image via Windy.com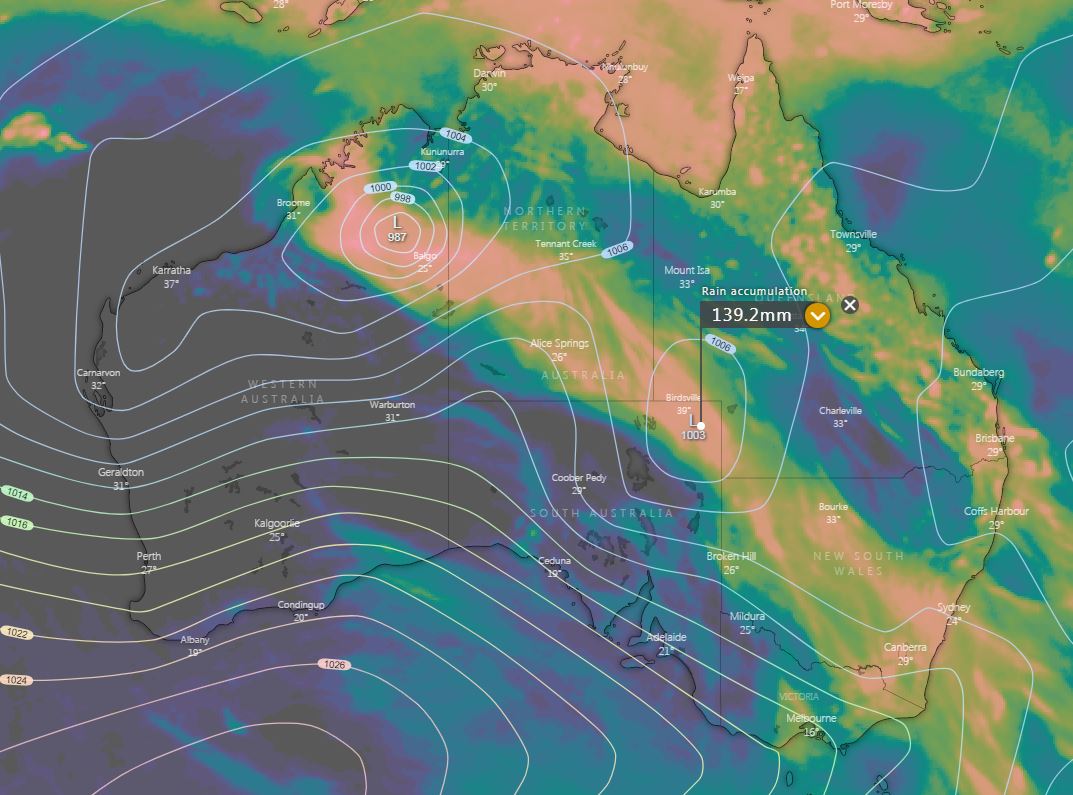 ---