Twitter

Instagram

Facebook | QLD | NSW | VIC | TAS | SA | WA | NT | NZ
---
Tropical Cyclone and flooding risk for north Queensland
Monday, 9th March 2020
Tropical north QLD will face an increasing risk of flooding from Wednesday as a tropical low develops over the northern Coral Sea and possibly develops into a tropical cyclone later this week.
A developing monsoon trough over the north of the state is causing rainfall to gradually increase over the Cape York Peninsula and North Tropical Coast and Tablelands, with local heavy falls expected under thunderstorms today and tomorrow.
Wet weather will become more widespread and spread south into the Central Coast and Whitsundays district from Wednesday as a tropical low possibly develops within the monsoon trough.
This low may intensify further into Thursday and Friday, with the risk of the system developing into a tropical cyclone by Thursday a moderate risk.
The increased development of this low may cause rainfall to increase even further on Thursday, although this is highly dependent on the positioning of the system.
A flood watch is current from the Cape York Peninsula and coastal catchments south to Mackay, due to the risk of riverine and localised flooding from Wednesday. Catchments are already relatively wet from recent rainfall, making them more responsive to heavy rainfall.
Current indications suggest when the cyclone does form, it will move southeast away from the coast and cause rainfall to ease from Friday, but tropical cyclones by nature at unpredictable.
It is difficult at the current time to predict how much and where rainfall will fall, however this should become much clearer over the next couple of days as the tropical low begins to develop.
Image 1: Flood watch over northern Queensland issued by the Bureau of Meteorology. Flooding is expected from Wednesday.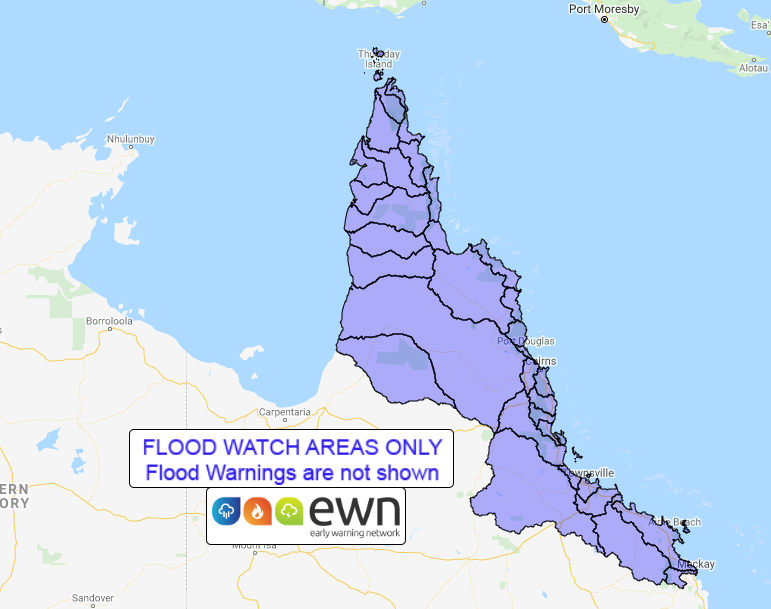 Image 2: Tropical Cyclone forecast position on Friday 13th March, 2020 (Source: Windy)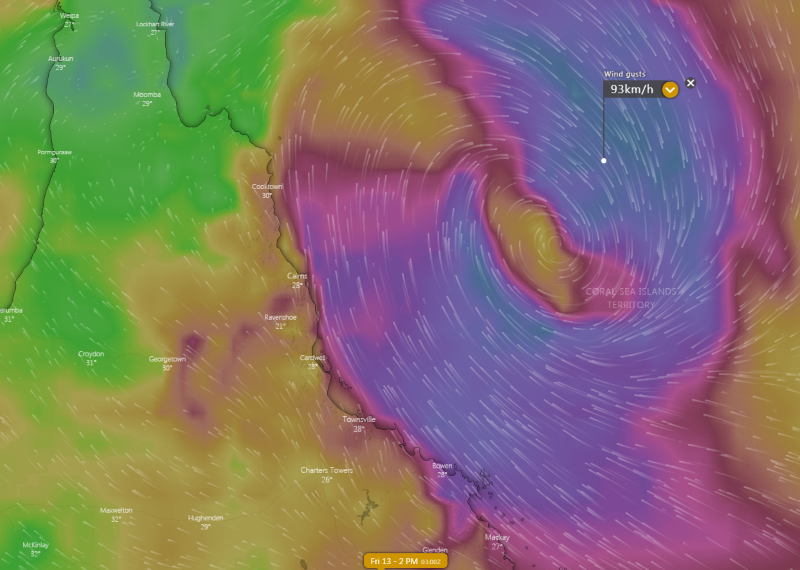 Image 3: Accumulated forecast rainfall for the next five days by the GFS Model (Source: Weatherwatch Metcentre)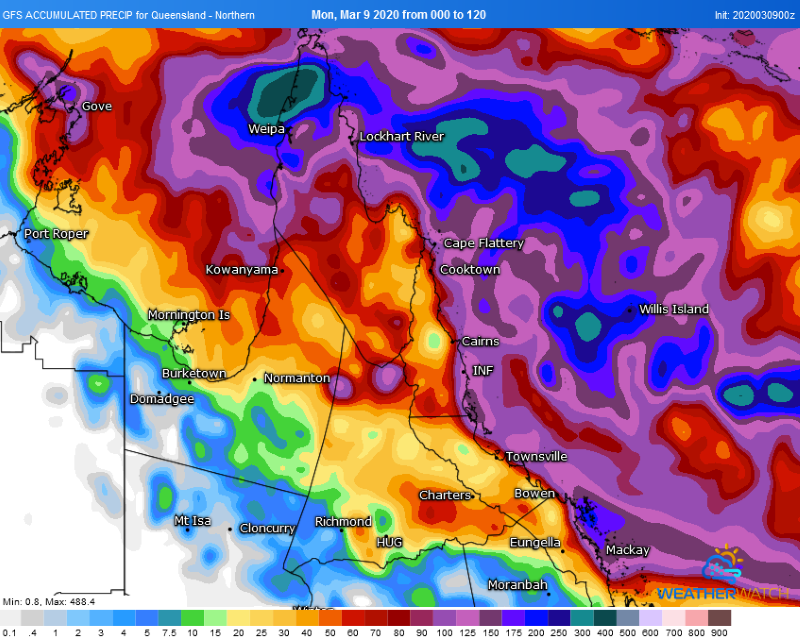 ---