Twitter

Instagram

Facebook | QLD | NSW | VIC | TAS | SA | WA | NT | NZ
---
Perth records its wettest March in 7 years
Wednesday, 18th March 2020
The South West Land Division of WA has experienced a very stormy last 4 weeks, with an impressive start to Autumn rainfall wise across the region.
In the 24hrs to 9am this morning, Perth recorded 19.8mm taking its March total to 28.4mm, making this their wettest March in 7 years, with nearly two weeks left.
During Tuesday, a cold front and upper cold pool of air swept across the South-West of the state, generating cold and blustery conditions with heavy showers and isolated storms.
Across the Lower West, Jarrahdale 2 picked up the heaviest falls to 9am this morning with 28mm, Bickley 27mm, Glen Eagle 26mm and Bungendore 25mm.
However, it was the South West that scored the highest falls, with Northcliffe scoring an impressive 42mm whilst Shannon registered 29mm.
Shower activity has now cleared with Perth region, with showers continuing across the South Coastal District this afternoon and evening. Gusty winds, bursts of rain and the potential for small hail are possible with this activity.
Image 1: BoM Month to date rainfall totals. March 1st - March 18th, 2020.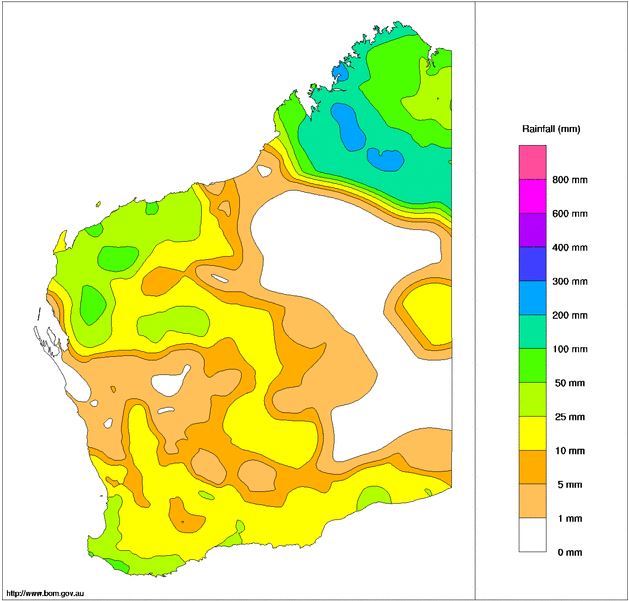 Image 2: EWN rainfall totals, 24hrs to 9am 18/03/2020.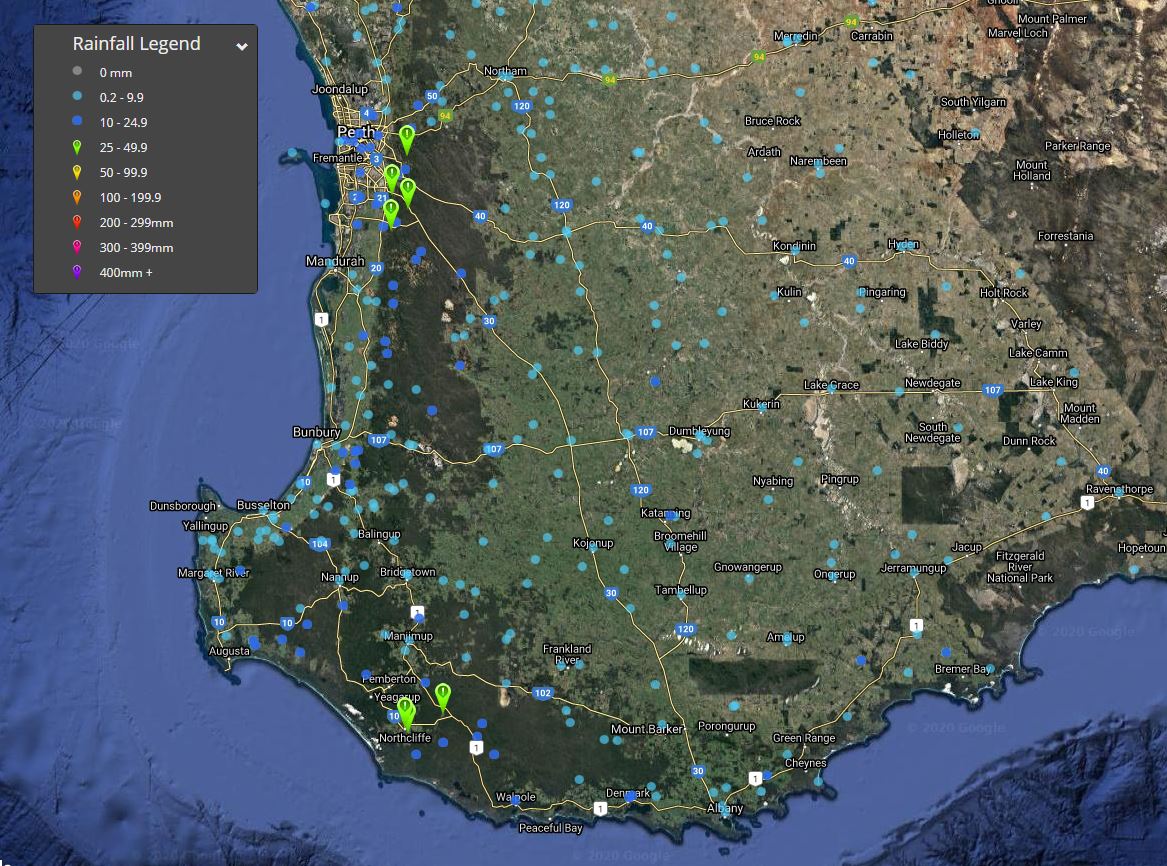 ---