Twitter

Instagram

Facebook | QLD | NSW | VIC | TAS | SA | WA | NT | NZ
---
Balmy weather giving way to more chill as cold front sweeps across the southeast
Wednesday 18th March 2020
Southeastern Australia is currently enjoying some mid-March warmth as temperatures reach push into the high 20s and low-to-mid 30s, however temperatures are set to plummet again from tomorrow afternoon as a cold front sweeps across the region.
After some of the coldest weather this early in the year for a number of years over the weekend, this week has been much warmer as temperatures push five to ten degrees above the average, with this warmth peaking today and tomorrow. Some parts around the SA/VIC/NSW border will push into the high 30s and possibly reach 40 degrees.
Ahead of the change, northerly winds are also increasing which is leading to higher fire danger with Severe Fire Danger for the West Coast of South Australia today. Tomorrow, Severe Fire Danger is likely over southern and eastern SA and into western Victoria.
The change will begin to sweep through southeastern parts of SA from Thursday afternoon, before pushing over Victoria and Tasmania during the late afternoon/evening and into Friday morning.
Showers and thunderstorms may accompany the front with the risk of localised damaging wind gusts, however for many parts of SA and VIC falls are only expected to be light, with only up to 5-10mm possible in southeast SA and southwest VIC.
Tasmania will fare better with many areas likely to see 5-to-10mm, with some areas (mainly in the west) seeing totals of 15-to-30mm.
In the front's wake it will be much cooler. From Saturday through until mid next week both Melbourne and Hobart will struggle to reach 20 degrees, with overnight temepratures several degrees below average.
Image 1: OCF Forecast maximum for NSW and VIC on Thursday 19 March, 2020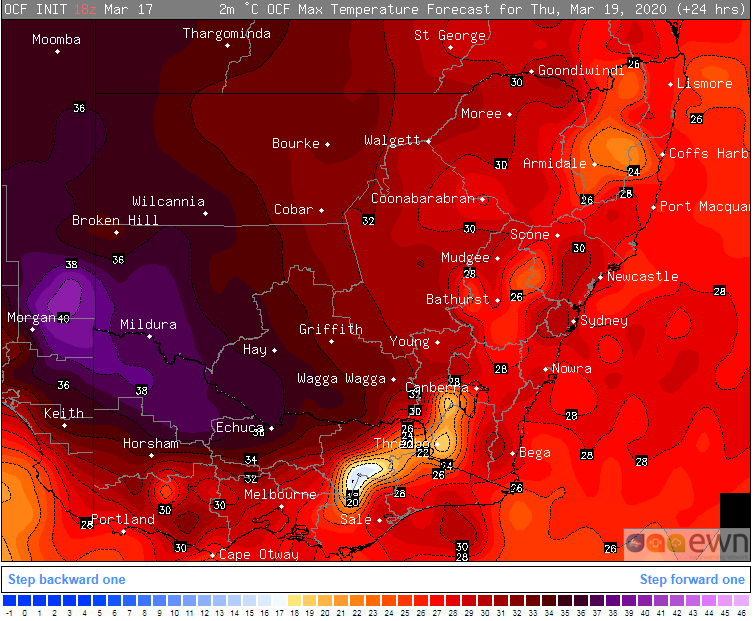 Image 2: Accumulated precipitation for the next 72 hours from the ACCESSR model (Source: Weatherwatch Metcentre)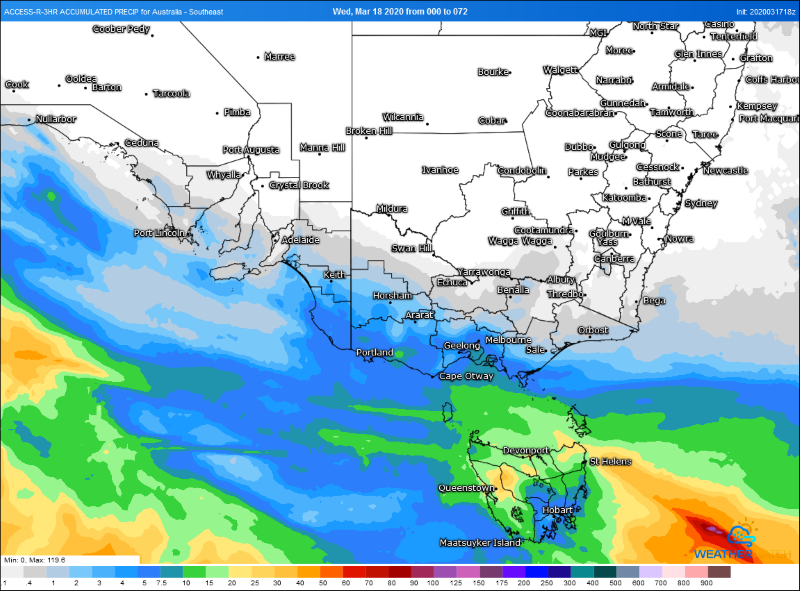 ---