Twitter

Instagram

Facebook | QLD | NSW | VIC | TAS | SA | WA | NT | NZ
---
Thunderstorms return to Queensland and New South Wales
24th March 2020
Thunderstorm activity will return to inland parts of Queensland and New South Wales during Wednesday afternoon.
An upper trough will move across NSW and QLD during Wednesday, deepening a surface trough across inland parts of these states. To the east of this trough, an increasingly unstable airmass is expected to develop, leading to scattered showers and storms during the afternoon hours.
Across inland regions of NSW and QLD, clusters or lines of storms may develop and propagate east which may pose a damaging wind threat, along with the potential for locally heavy rainfall and hail.
Across eastern NSW, a southerly change will move up the coast, and may provide another focal point for afternoon thunderstorm activity. Whilst modest wind shear will be in place across eastern NSW, this southerly change may provide and area of enhanced lift. Any storms that can ride this boundary may become briefly severe with locally damaging winds, heavy rain that may lead to flash flooding and hail. However, some uncertainty exists around this scenario, depending on the timing of the change and cloud cover generated from the upper trough over the next 24 hours.
During Thursday, the southerly change is expected to move though northern NSW and southern QLD, with residual instability present across the Northern Tablelands region. This is expected to lead to a few showers and localised thunder.
Image 1: EC rain and thunder Wednesday afternoon. Image via windy.com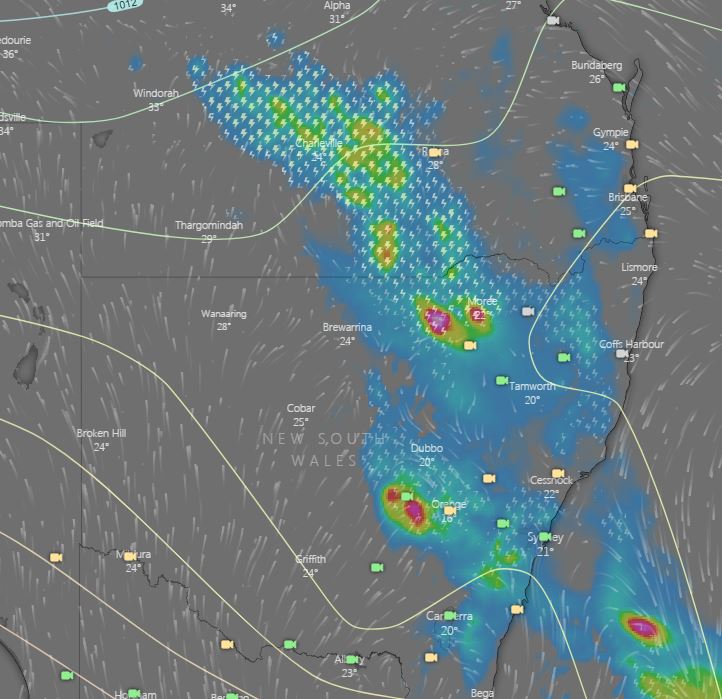 Image 2: BoM day 2 thunderstorm outlook, valid to midnight Wednesday 25/03/2020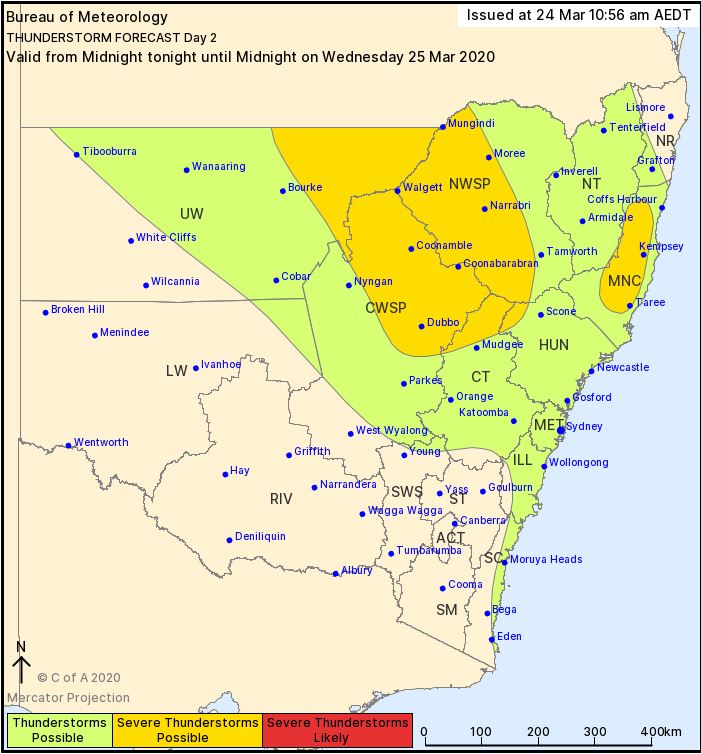 ---