Twitter

Instagram

Facebook | QLD | NSW | VIC | TAS | SA | WA | NT | NZ
---
Wet, windy, snowy weather to hit New Zealand
Wednesday 3rd June 2020
As much of Australia enters a a period of largely dry weather, New Zealand will be hit by a low pressure system from today until Friday, bringing widespread rain, possible thunderstorms and snow.
The system developed over the Tasman Sea yesterday due to a combination of warm sea surface temperatures and very cold upper level temperatures, and reportedly generated more than 250,000 lightning strikes within 24 hours.
Thunderstorms won't be as widespread as the system impacts New Zealand with only isolated activity expected, however most of the country is likely to get wet, including the drought hit north.
Widespread totals of 5-15mm are likely over the country, although heavier totals of 30-50mm (and isolated heavier totals) are possible over the southwest and northwest of the South Island, far southeast of the North Island as well as the upper North Island. 15-25cm of fresh snow is likely on the Canterbury Ski Fields. Unfortunately, many areas on the eastern side of the country, including Napier and Dunedin are likely to see less than 5-10mm.
Much of the nation will see an increase in winds too, although most areas are unlikely to approach warning criteria. Wind gusts may reach 90-100km/h in more exposed elevated and coastal areas as well as the Cook Strait. A Strong Wind Watch is current until 9pm today for the Auckland area, especially about eastern areas and higher ground, however more watches may be issued in the coming days.
On Saturday, a front will bring another burst of showers, wind and snow, although most of the precipitation will be focused on the South Island. This front will be associated with a bitterly cold airmass, with snow possibly falling as low as 200 metres in far southern parts of the South Island, and the ski fields likely to get another healthy top up.
Image 1: Synoptic chart including precipitation of New Zealand on Thursday 4th June, 2020 (Source: Metvuw.com)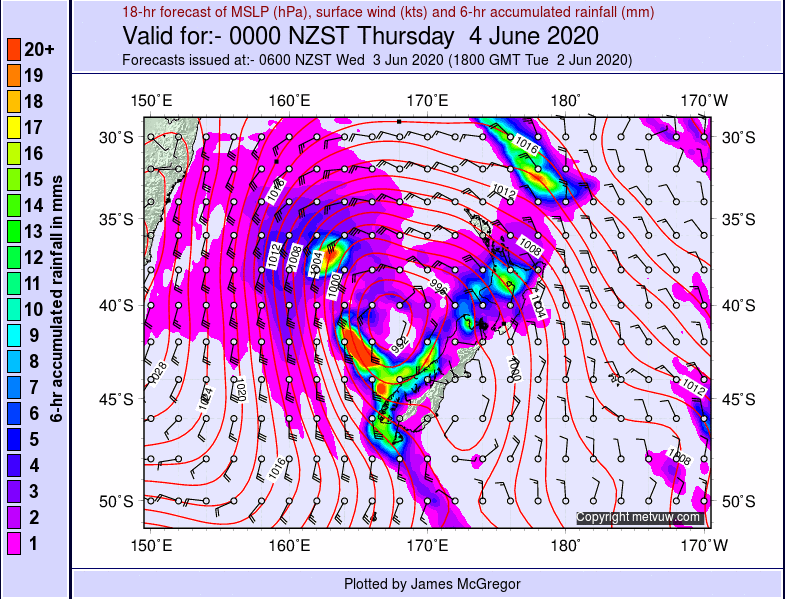 Image 2: GFS Accumulated precipitation over the next 96 hours for NZ (Source: Weatherwatch Metcentre)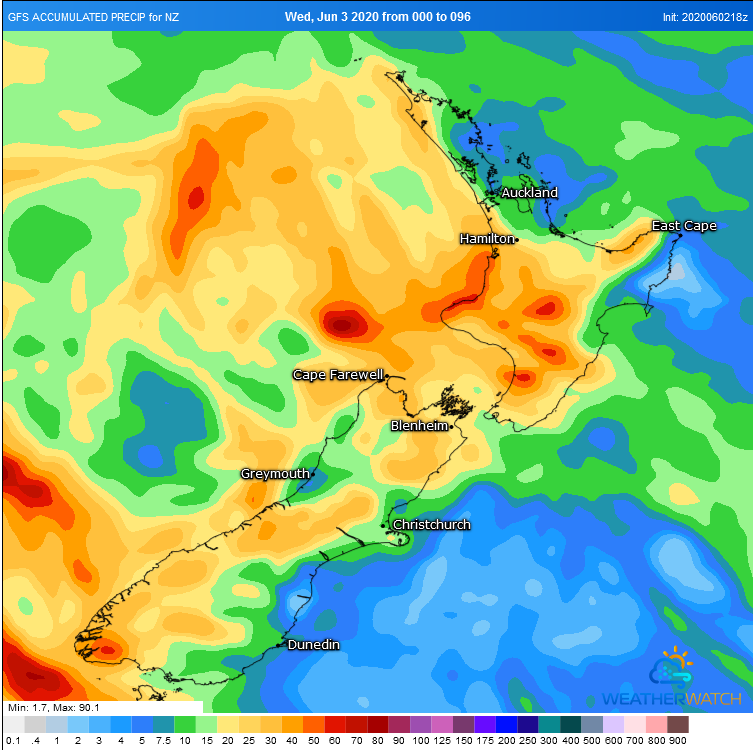 Image 3: Accumulated fresh snowfall over the South Island (Source: Windy)
---