Twitter

Instagram

Facebook | QLD | NSW | VIC | TAS | SA | WA | NT | NZ
---
Showery week for eastern Queensland and New South Wales
Tuesday 9th June 2020
Shower activity will increase across the Queensland and NSW coast this week, with the potential for localised thunderstorm activity on Thursday.
During Wednesday, isolated showers will become scattered as winds shift more easterly, with falls of 5-15mm expected. Isolated falls of up to 50mm will be possible across parts of the Mid North Coast in NSW.
Overnight Wednesday and into Thursday, an upper trough will move across eastern Australia, increasing instability across parts of South East Queensland and the southern Wide Bay region.
This is will lead to a further increase in shower activity across southern QLD, with a few isolated thunderstorms possible across the coastal fringe. A further 10-15mm is expected, with isolated falls to 25mm possible, particularly with any storm activity.
During Friday, the upper trough will move off the east coast, clearing most of the shower activity. However, a few light showers may persist for exposed coastal locations across northern NSW and southern QLD, as south to southeasterly winds persist
Over the weekend, a more substantial system will move across southern and eastern Australia, with the potential for a rain band to develop for inland NSW and QLD, with follow up falls of 10-15mm possible. Whilst some uncertainty exists with how much rain may fall with this next system, it is certainly something to keep an eye out for.
Image 1: Bureau of Meteorology rainfall, Wednesday 10/06/2020 and Thursday 11/06/2020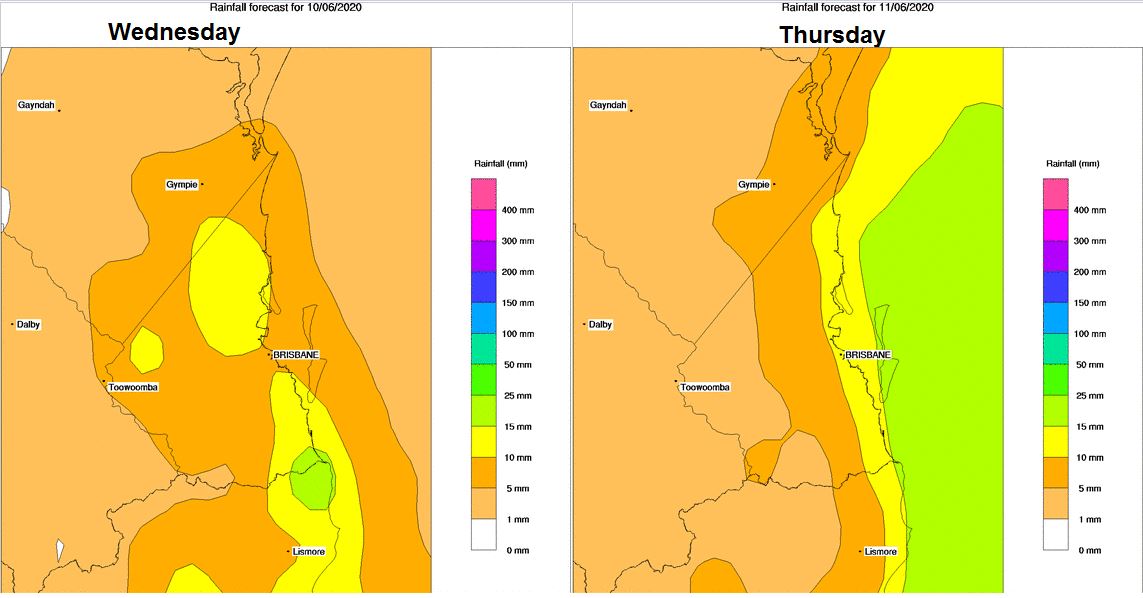 Image 2: EC accumulated precipitation. Valid to 12pm Friday 12/06/2020. Image via weather.us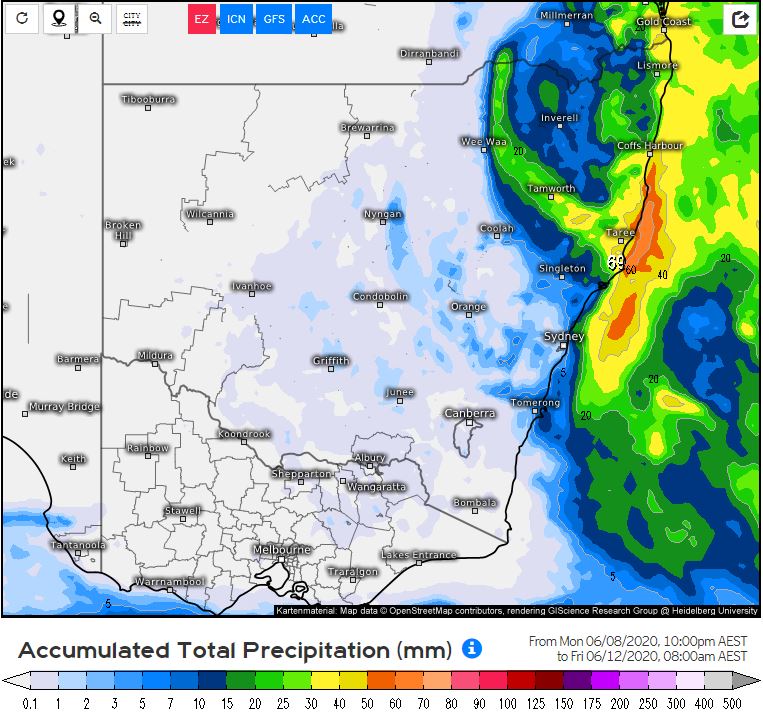 ---