Twitter

Instagram

Facebook | QLD | NSW | VIC | TAS | SA | WA | NT | NZ
---
Cold front to bring strong winds but much needed rainfall to southwest WA
Tuesday, 16th June 2020
A cold front will sweep across WA's southwest tomorrow, bringing wind gusts to 100km/h but also much needed rainfall after a warm and dry start to winter.
It has been a largely settled June so far apart from a frontal system late last week, with many parts of the region trending two to five degrees above the long term average for the month, and rainfall currently well short of normal as well.
The strongest front of the month will bring a burst of windy and showery weather from tomorrow, with a severe weather warning issued for damaging winds with peak gusts of around 100km/h. According to the Bureau of Meteorology, damaging winds are expected to to develop about the Southwest Capes from 8am and extend eastwards during Wednesday reaching southwest of a line from Mandurah to Albany around midday.
Damaging surf conditions bringing the risk of beach erosion are also likely to develop tomorrow afternoon between Mandurah and Walpole, extending to Geraldton and Albany on Thursday.
Thunderstorms will accompany the front in some areas (mainly near the coast in the Lower West), bringing the risk of damaging wind gusts. Those near these thunderstorms are also likely to receive heavier rainfall totals than surrounding areas. Widespread falls of 5-10mm are likely, however near thunderstorms falls may exceed 20-30mm.
A high will bring a return to settled conditions from later Thursday and into Friday, with some chilly nights to finish off the working week and into the weekend.
Image 1: Rainfall accumulation for the next 48 hours across southwest WA (Source: Weatherwatch Metcentre)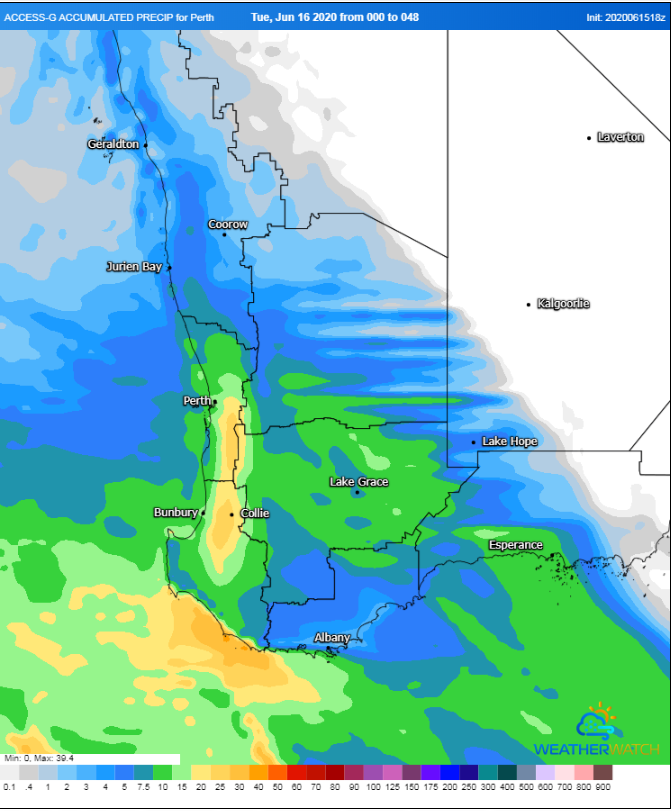 Image 2: Forecast wind gusts for southwest WA at 4pm AEST Wednesday 17 June, 2020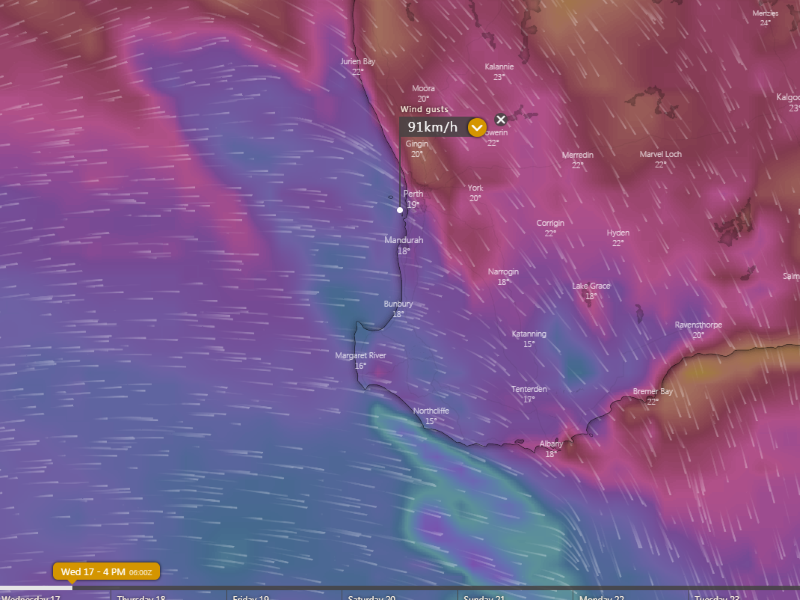 ---