Twitter

Instagram

Facebook | QLD | NSW | VIC | TAS | SA | WA | NT | NZ
---
Moderate to locally heavy rain set to soak southeast Tasmania
Sunday 21st June 2020
A moist onshore flow wrapping around a broad low pressure system in the Tasman Sea will become established over parts of Tasmania and cause moderate to locally heavy rain to mainly focus on the state's southeast on Monday and Tuesday.
On average, two day accumulations up to 20 to 70 mm are likely in the state's southeast with some locations possibly receiving totals up to 100 mm or higher.
While there is some flash flooding potential for poor drainage areas and there is a flood watch current for the possibility of minor to moderate flooding for a number of catchments in the region, a widespread extreme flood event is considered unlikely.
Image 1: EC model forecast accumulated rain (Source: weather.us)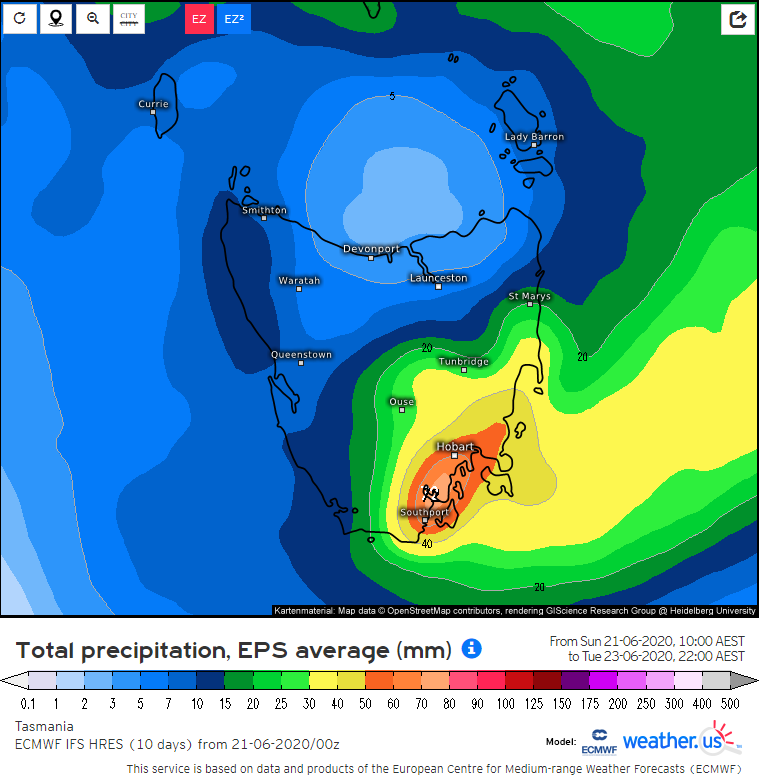 ---