Twitter

Instagram

Facebook | QLD | NSW | VIC | TAS | SA | WA | NT | NZ
---
Cold front to hit southwest WA
Monday, 22nd June 2020
After more unseasonably warm June weather, a cold front will sweep across southwestern parts of WA today and into Tuesday, causing temperatures to cool closer to average and bringing with it rain, possible thunderstorms and strong winds.
Over the weekend, temperatures soared well above average once again (after a very warm start to the month), with Geraldton reaching 27.5 degrees, Shark Bay Bay 29.6 degrees and Perth 23 degrees. Temperatures for June so far remain averaging 2-4 degrees above average, with this June likely to be one for the record books.
After another mild day today, a cold front will begin to hit the South West Land Division from early this afternoon, and push through the remainder of the region into the evening and Tuesday.
Showers and thunderstorms associated with the front may produce damaging winds to 100km/h, which are expected to develop from about 3pm AWST about the Southwest Capes, and extend eastwards from Lancelin to Walpole (including Perth) by 8pm Monday evening.
Moderate rainfall totals are possible with the front, particularly with any thunderstorms, however the heaviest totals look limited to coastal areas. Those on the coastal fringe will see widespread totals of 5-15mm, with heaviest falls in excess of 30mm about the Southwest Capes, but for many inland areas totals will be under 5mm.
Damaging surf conditions with potential for beach erosion are also expected to develop between Geraldton and Albany on Tuesday morning.
A few showers will persist into Tuesday, but will gradually ease later in the day and on Wednesday as a high pressure system takes hold.
Image 1: Rainfall accumulation over Southwest WA across the next 3 days (Source: Weatherwatch Metcentre)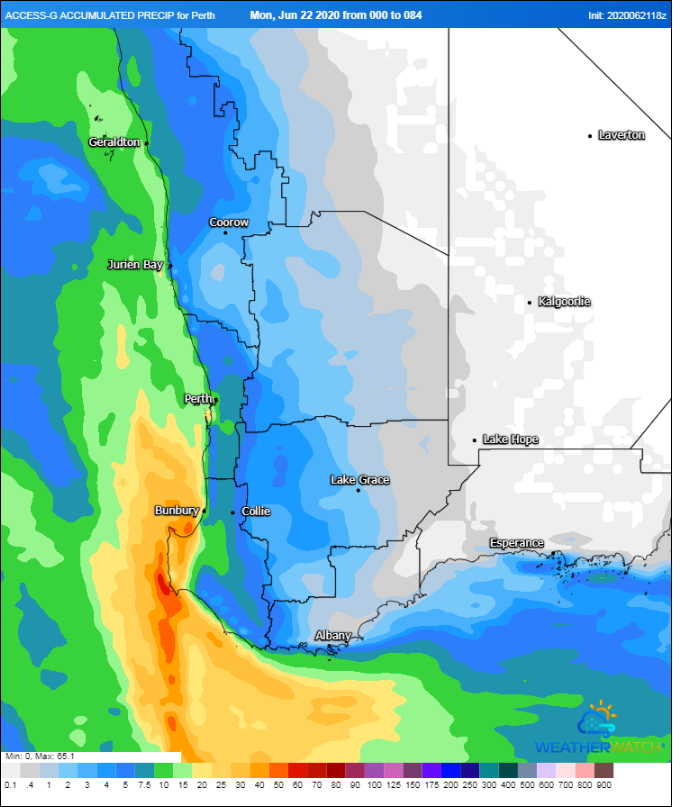 Image 2: Forecast wind gusts at 8pm AWST Monday 22 June, 2020 (Source: Windy.com)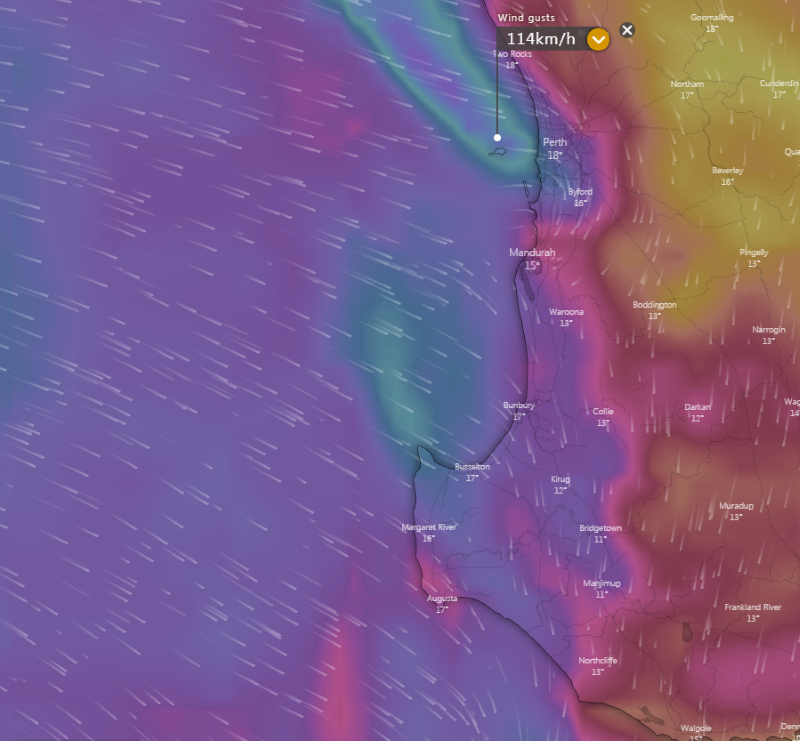 ---