Twitter

Instagram

Facebook | QLD | NSW | VIC | TAS | SA | WA | NT | NZ
---
Australia on La Niņa watch
Wednesday 24th June 2020
The Bureau of Meteorology has put Australia on a La Niņa watch, with the chance of a La Niņa forming during spring increasing to around 50%, or twice the normal likelihood.
This watch comes as the upwelling of cooler water off the west coast of South America continue to strengthen, pushing warm water west across the equator (belt of westerly trade winds strengthens pushing warm water west). A number of climate models are also suggesting La Niņa thresholds may be reached over the coming months.
So, what does this mean for Australia? A La Niņa typically increases moisture across the continent, which leads to an increase in rainfall probabilities. Historically, La Niņa cycles have a history of leading to flood events - potentially even drought-breaking rainfall.
A La Niņa event doesn't just lead to the chances of increasing rainfall, but also increases cyclone potential in the Coral Sea and Indian Ocean.
A La Niņa this spring and summer would certainly provide a welcome relief across fire-ravaged regions of Australia, increasing the potential for a quieter fire season across the southern states. Increasing moisture and rainfall will also increase cloud cover, helping to keep maximum temperatures milder across a large portion of the country.
Image 1: Current Sea Surface temperatures, showcasing the cold water upwelling off the South American Coast. Image via ClimateRenalyzer.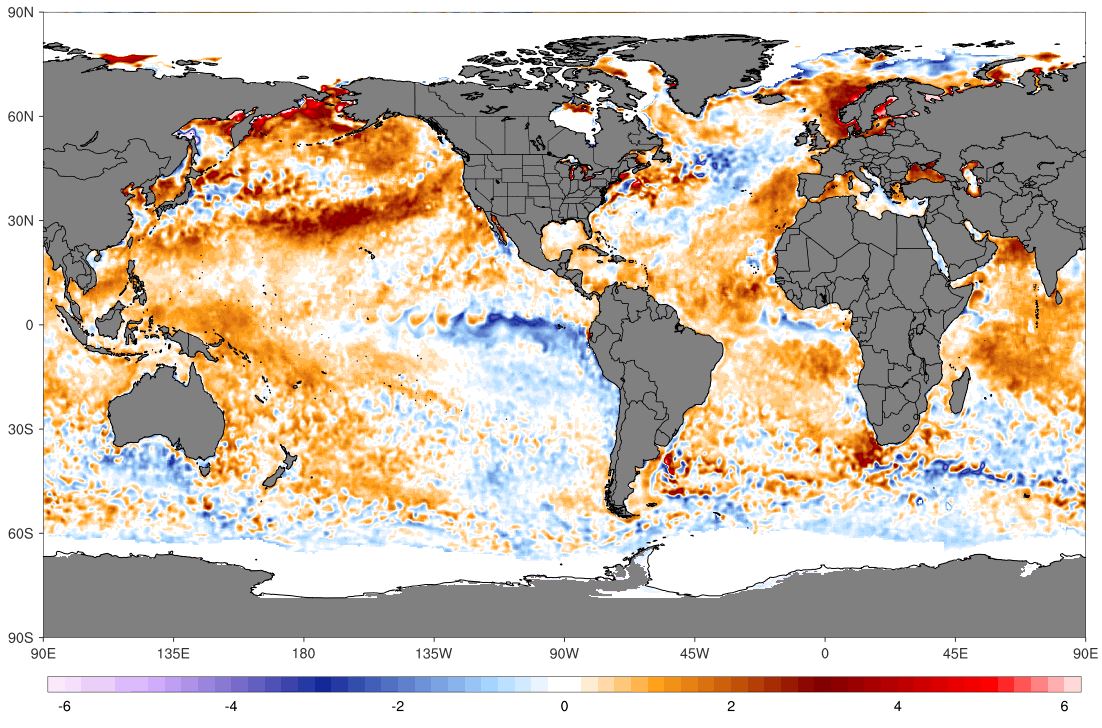 ---