Twitter

Instagram

Facebook | QLD | NSW | VIC | TAS | SA | WA | NT | NZ
---
Balmy conditions ahead of possible storms and cool change in northeast NSW/southeast QLD
Friday, July 3rd, 2020
Northeast New South Wales and southeast Queensland are being treated to stunning winter warmth today, as temperatures rise into the mid 20s along the coast, however a cold front is set to bring a burst of cooler weather with possible thunderstorms from later today.
A strong cold front that is bringing snow and small hail to the southern states today is also directing warm northerly winds from northern Australia ahead of it, causing temperatures to rise several degrees above the average. Coffs Harbour and Ballina are forecast to reach 24 degrees, Gympie and Brisbane 25 degrees and Ipswich 26 degrees, the warmest day across the region in several weeks.
The warmer weather is leading to more unsettled conditions as well, particularly over northeast NSW where instability is strongest. After balmy conditions this morning, thunderstorms are expected to develop north of about Taree, and predominantly affect the Mid North Coast, southern parts of the Northern Rivers and parts of the Northern Tablelands.
Those over QLD's Southeast Coast and Darling Downs are also a risk of seeing showers and thunderstorms this afternoon and into the evening, although activity is expected to be much more isolated, and contain little if any rain.
Thunderstorms aren't expected to be severe, however the most widespread activity is likely over the NSW Mid North Coast.
Tomorrow, temperatures will drop significantly in the wake of the change. This will be felt notably over inland areas, with daytime maximum temperatures dropping into the mid teens across the QLD Darling Downs, while parts of the NSW Northern Tablelands will struggle to reach double digits on Saturday.
Clear skies and a dry airmass will occur in the front's wake, making for perfect conditions for cold nights. Widespread frosts are expected across inland areas, with Brisbane also likely to see its coldest nights of the year so far, forecast to reach just 8 degrees on Sunday and Monday mornings.
Moisture and temperatures will begin to increase again from mid next week, with decent signals for some rain developing towards the weekend.
Image 1: Temperature anomoly across Australia at 4pm AEST Friday 3 July, 2020 (Source: Tropical Tidbits)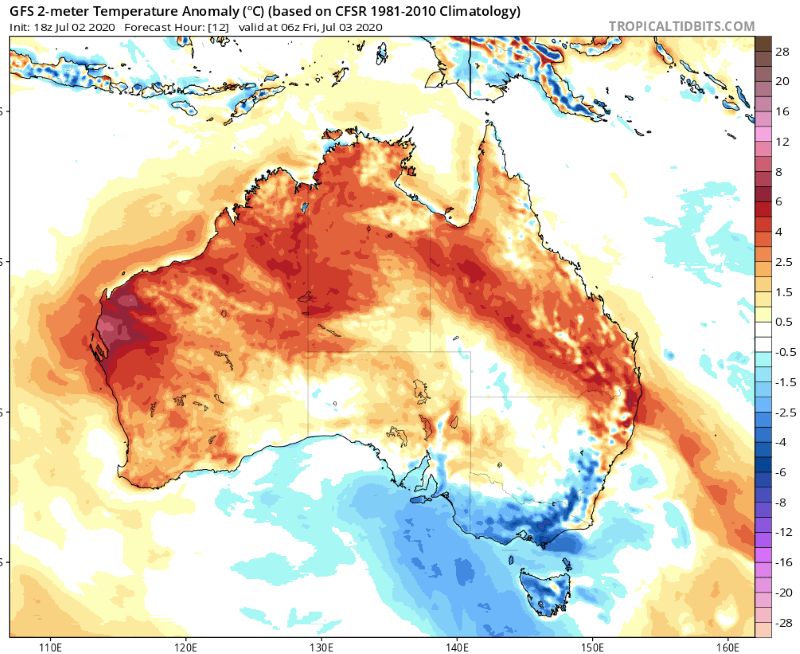 Image 2: Temperature anomoly across Australia at 4am AEST Sunday 5 July, 2020 (Source: Tropical Tidbits)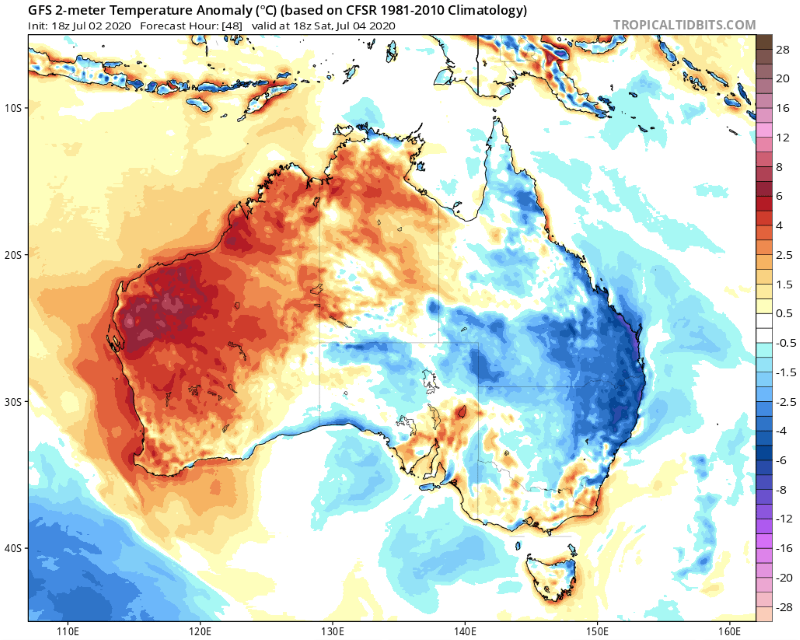 Image 3: Thunderstorm possiblity across northeast NSW and southeast QLD on Friday 3 July, 2020 afternoon/evening
---