Twitter

Instagram

Facebook | QLD | NSW | VIC | TAS | SA | WA | NT | NZ
---
Queensland shivers through its coldest morning of the year
Sunday 5th July 2020
If you woke up across southern Queensland this morning thinking it was cold, you were right! Queensland has shivered through its coldest morning of 2020.
A cold front that moved across eastern Australia late Friday, has sent a very cold airmass north into Queensland this weekend. Overnight Saturday, windy conditions began to ease, allowing this colder airmass to settle across southern QLD.
Brisbane recorded its coldest morning in 12 months, dropping to just 7.6°C at 5:11am this morning, with Coolangatta dropping to just 2.0°C , Sunshine Coast Airport 3.0°C and Amberley -2.0°C.
Other notable temperatures in SE QLD were Beaudesert and Canungra -2.2°C, Redcliffe 6.7°C, Nambour 5.4° and Greenbank Defence 0°C.
It wasn?t just South East Queensland that felt the cold, with numerous locations on the Darling Downs and Maranoa and Warrego dropping below zero this morning.
Wellcamp Airport at Toowoomba, dropped to -3.6°C at 4:52am, Dalby -1.8°C, Oakey -2.0°C, Warwick -2.4°C, Toowoomba -0.1°C, Applethorpe -2.4°C, Roma -2.6°C, Charleville -0.8°C and Miles -0.7°C.
Widespread frosts have also been reported across SE QLD, the Darling Downs and the Wide Bay and Burnett region thanks to plummeting temperatures. Minimum temperatures will remain cold over the coming days however they are expected to remain slightly warmer than this morning.
Image 1: A frosty morning in SE QLD. Image via EWN's Ken Kato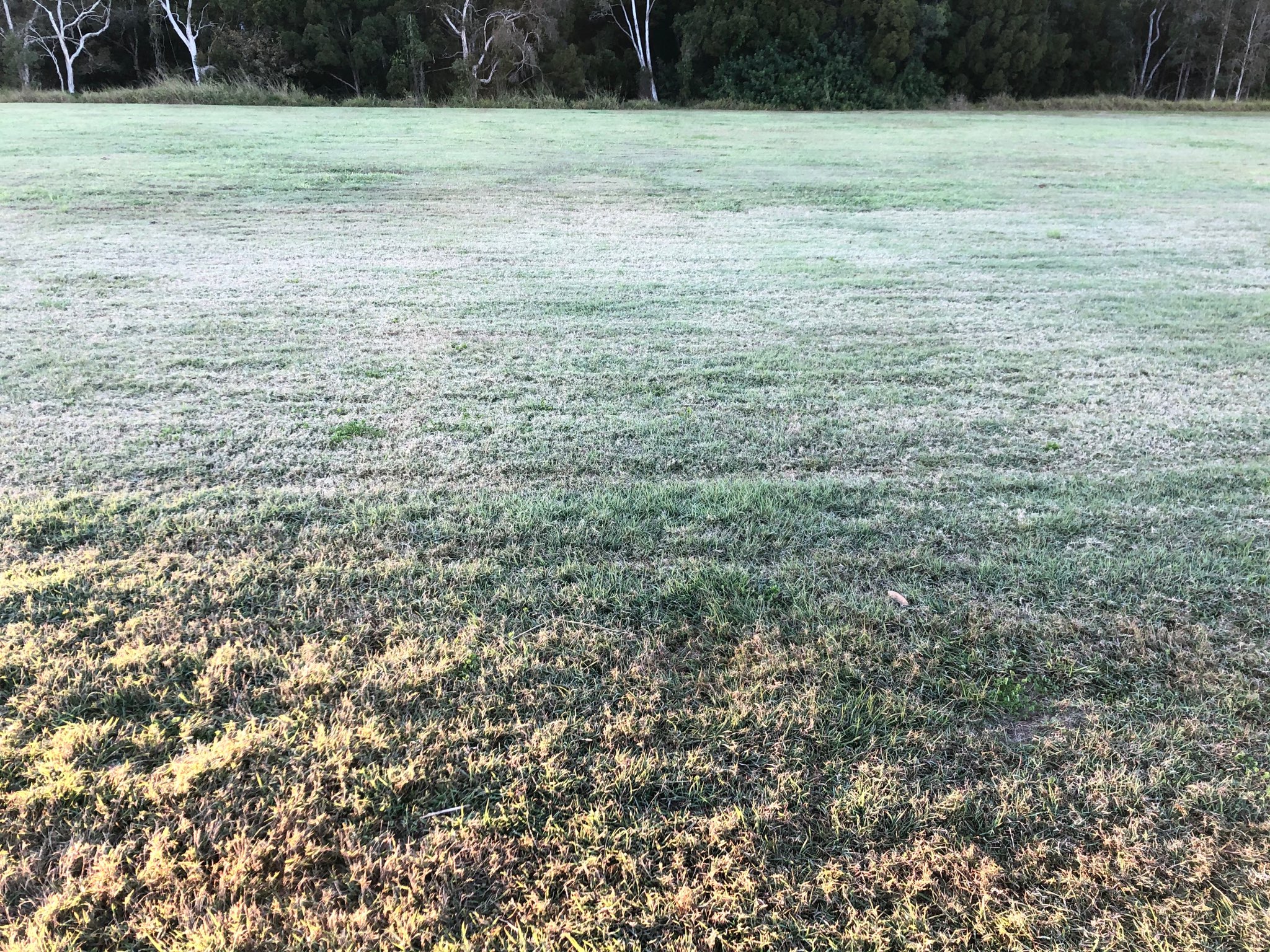 ---