Twitter

Instagram

Facebook | QLD | NSW | VIC | TAS | SA | WA | NT | NZ
---
Showers and storms to develop for eastern Australia
Wednesday 8th July 2020
Wet conditions are likely to develop across southern and eastern Australia later this week and through the weekend, as multiple rounds of showers and storms develop.
A large upper system is expected to amplify across eastern Australia on Friday and into the weekend, interacting with increasing moisture being driven by a high in the Tasman Sea. This combination is set to produce widespread shower and thunderstorm activity.
Late Thursday and into Friday, a low will shift northeast towards South Australia, generating windy and showery conditions across coastal regions with 5-15mm possible. These conditions are likely to continue into Saturday as fresh southerly winds wrap around the western periphery of the low.
A surface trough will deepen across inland Australia in response to the amplifying upper system, producing scattered showers and storms across western QLD, NSW, northern VIC and SA late Friday afternoon and evening. This activity may spread out into rain areas overnight and into Saturday, with a continuation of widespread shower activity expected throughout Saturday, with further embedded storm activity possible.
Whilst heavy falls are not expected for inland QLD, NSW and VIC, 3 day rainfall totals of 10-15mm will be possible, with isolated falls to 30mm possible with storm activity, although likely to still be hit and miss for many locations.
During Sunday, a very cold airmass in the upper atmosphere will move across central NSW, with another round of showers and thunderstorms set to develop. This activity may produce small hail across inland parts of the state, with a band of shower and storm activity extending across eastern regions of NSW and QLD. As the upper system begins to take more negative tilt late Sunday and into Monday (orientation from the southwest to the northeast, see image 3) a rain band may thicken across northern NSW and southern QLD with locally moderate falls possible.
Late Sunday and into Monday, an East Coast Low (ECL) may develop off the NSW coast into response to the very cold air aloft. At this stage, things become a little murky as model consensus becomes clouded. Should this ECL develop close to the NSW coast as per the European model, heavy rain, damaging winds and the potential for flooding would develop for coastal locations. However, should this form further east off the NSW coast, shower activity and gusty winds may be the likely outcome.
In either case, a large, potentially multi-centred low is expected to develop in the Tasman Sea, with showers, gusty winds and powerful surf conditions.
Further updates will be provided in the coming days.
Image 1: GFS & Access G Accumulated Precipition next 5 days. Images via WeatherWatch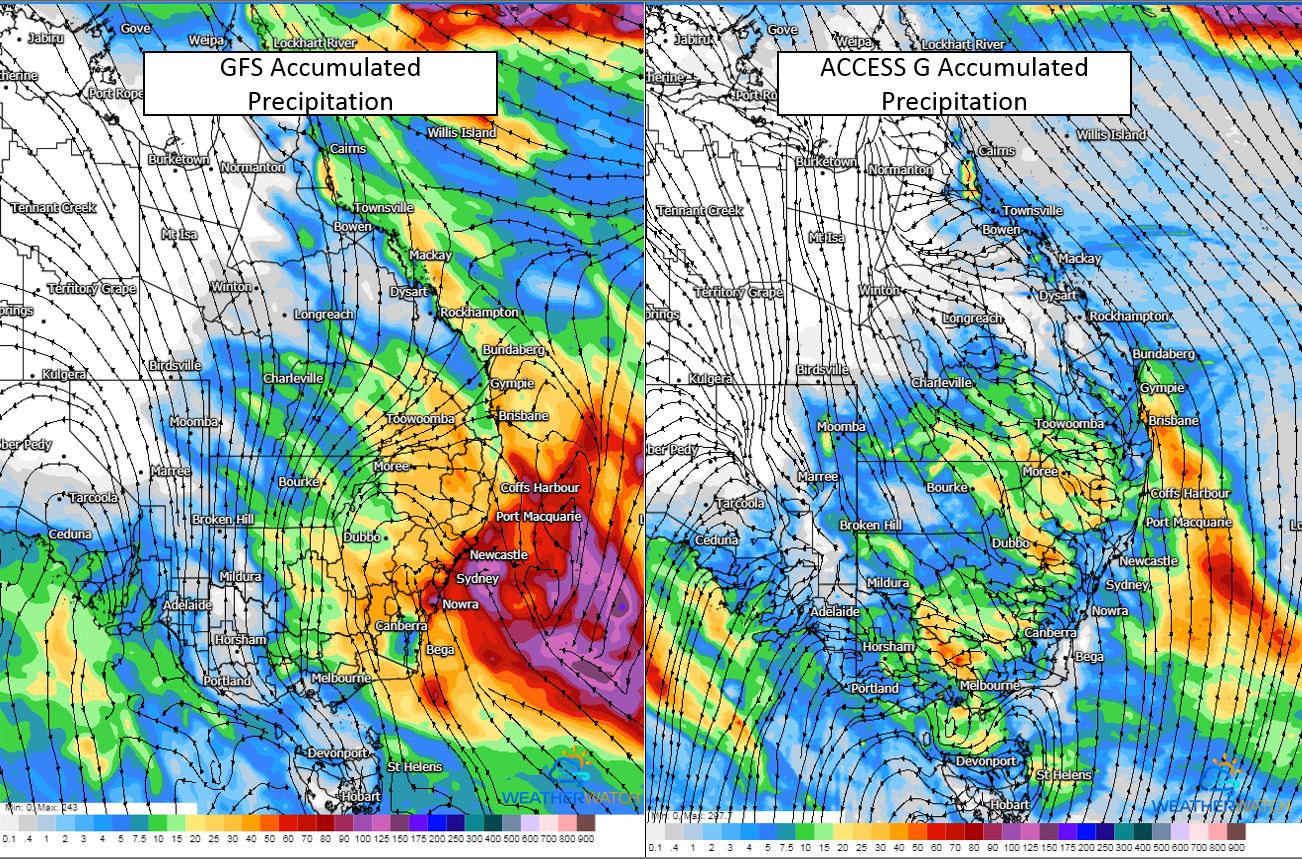 Image 2: GFS vc EC ECL position. Images via Tropical Tidbits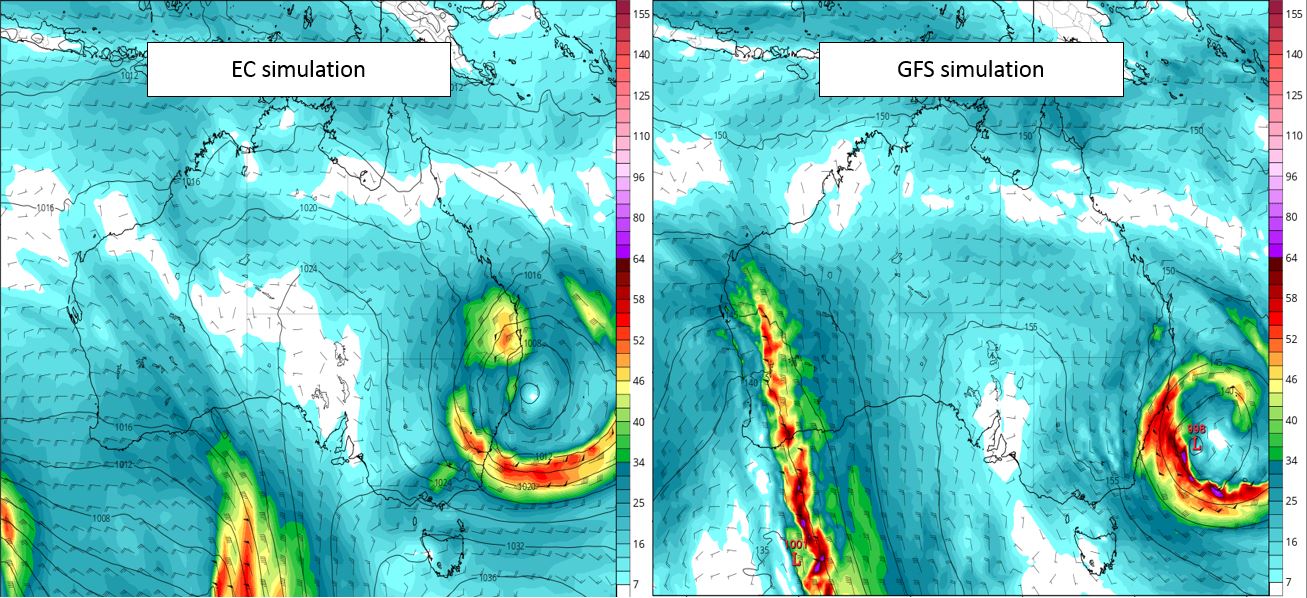 Image 3: Images via windy.com. Oreientation of the upper system from positive to negative tilt.

Image 4: Intense cold pool of air in the upper atmosphere (500mb). Image via WeatherWatch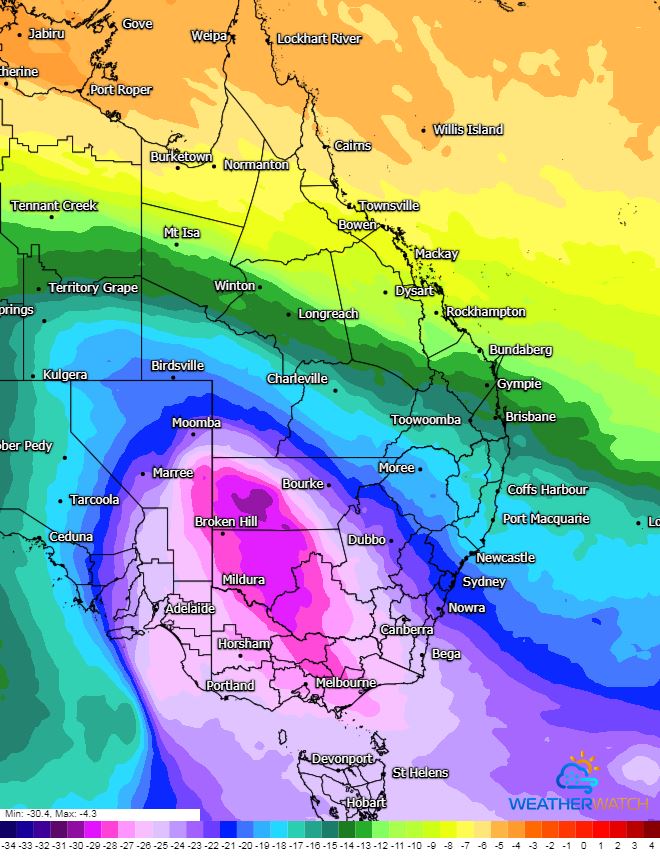 ---