Twitter

Instagram

Facebook | QLD | NSW | VIC | TAS | SA | WA | NT | NZ
---
Solid falls for SE QLD with gusty conditions on Tuesday
Monday 13th July 2020
A large cloud band responsible for scattered showers and patchy rain last night is steadily moving offshore this morning.
Whilst rainfall totals weren't quite a heavy as expected, it was still a nice drop for July for many places across eastern QLD.
Instability will increase across the west coast ahead of this advancing cold front, generating a large band of shower and storm activity this evening and into Tuesday morning. Whilst widespread severe storms aren?t expected, locally damaging winds gusts will be possible.
The Sunshine Coast registered the best falls, with 15-25mm, whilst the Gold Coast missed most of the activity, with the majority of falls below 1mm. Any rain is good rain at this time of the year though!
Windy conditions are likely to develop over the next 24 hours, as gusty southwesterly winds push into the region. These cooler southwesterly winds will make temperatures feel much cooler than they are.
Gusts of up to 70km/h will be possible during Tuesday, particularly across the Great Dividing Range, with gusts up to 50km/h possible across parts of South East Queensland.
Image 1: Rainfall totals to 9am 13/07/2020. Images via BoM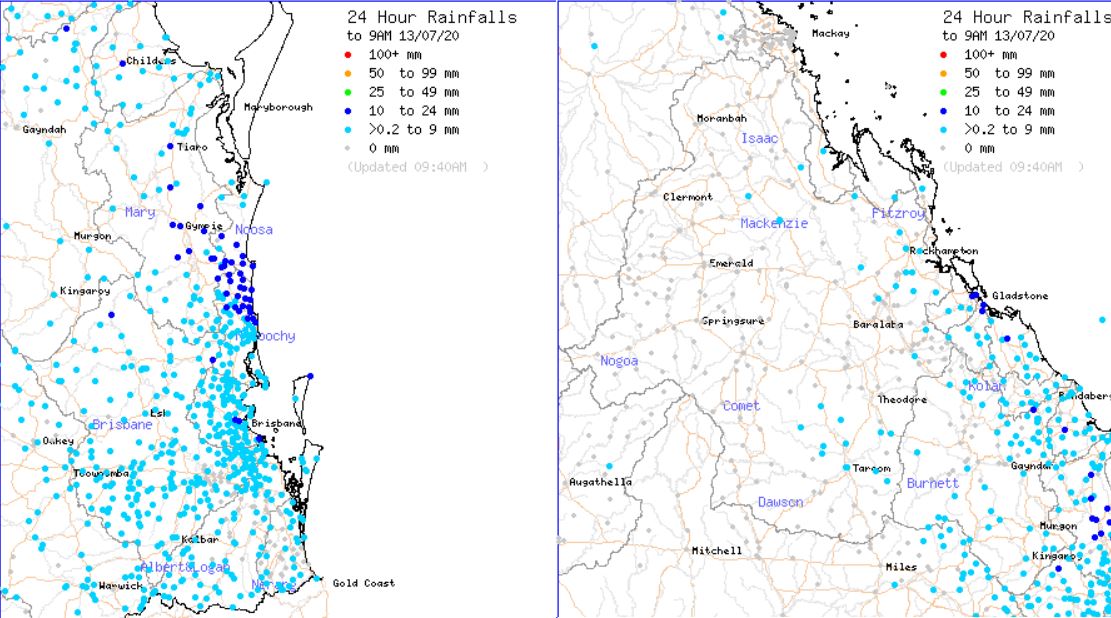 Image 2: EC wind gusts Tuesday afternoon. Image via windy.com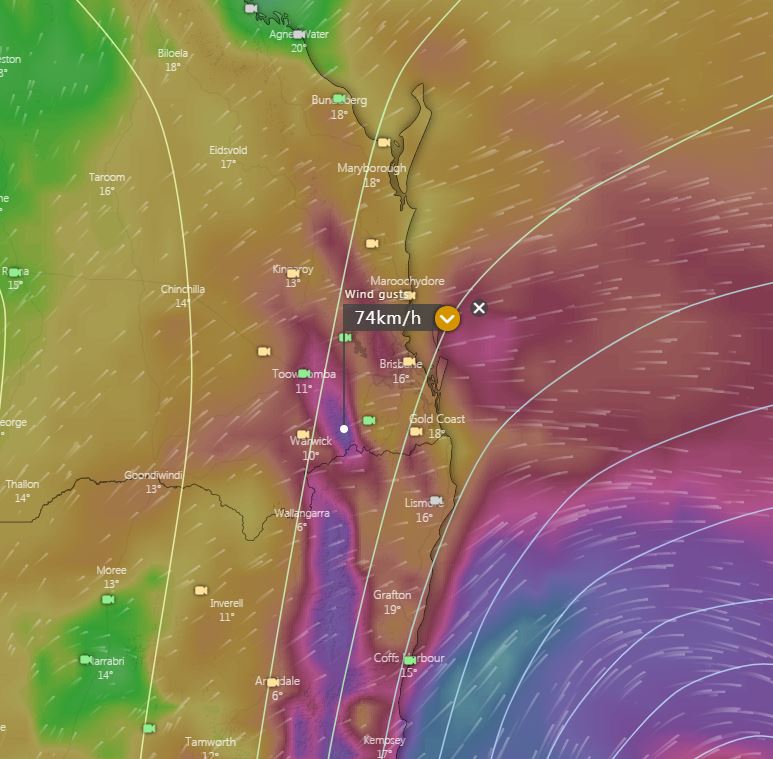 ---