Twitter

Instagram

Facebook | QLD | NSW | VIC | TAS | SA | WA | NT | NZ
---
Long section of the Queensland coast receives some winter rain
Thursday, 23rd July 2020
It's not too often that we get to post about such a decent stretch of the Queensland coast north of about Southeast QLD getting some rain at this time of year but this is exactly what's occurred in the last 24 hours. Wet and wild weather will continue across the eastern states on Monday, with a thunderstorm outbreak likely across parts of QLD, NSW and VIC.
Some places on the Herbert coast even recorded over 50 mm in those 24 hours to 9 am today including 88 mm at Alligator Creek and 83 mm at Whites Creek. Some isolated falls over 50 mm were also recorded near the southern Wide Bay district. Elsewhere along the coast and the adjacent inland, there was a scattering of 25 to 49 mm falls while 10 to 24 mm was quite common, with 1 to 9 mm a bit further inland.A strong short wave trough will amplify into NSW during the next 24 hours, inducing a surface low across northern Victoria.
These falls have been caused by an upper trough with some moisture being brought in on the southeasterly winds.Favourable wind shear (bulk shear in the 40-60kts range) coupled with strong instability and moisture is expected to lead to the formation of supercells during the afternoon and evening, particularly across southern, central and northern regions of NSW.
The patchy rain areas occurring along the southern third of the Queensland coast this morning are forecast to continue gradually shifting further southeast along the coast and adjacent inland during today as the smaller scale upper trough also slides southeast. Some coastal showers should also add to the mix. However falls for most of the affected places are likely to stay light to moderate for today.
Image 1: Observed rain amounts between 9am yesterday and 9am today.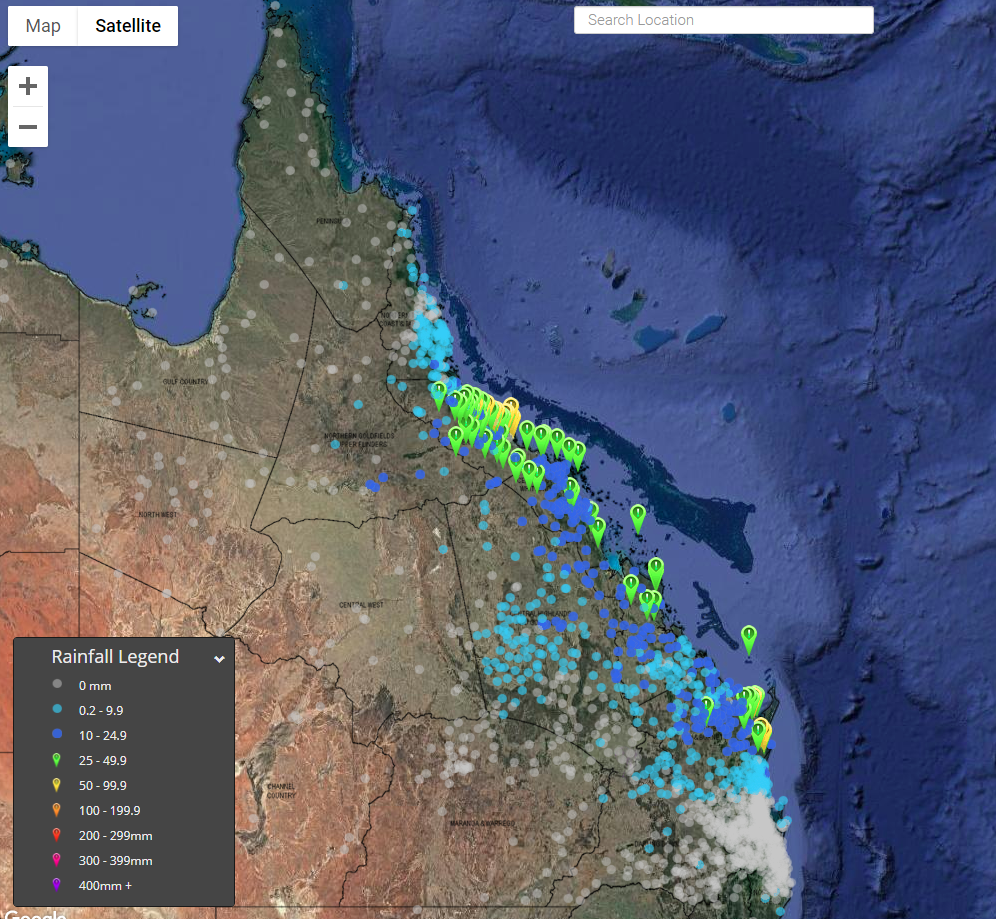 ---