Twitter

Instagram

Facebook | QLD | NSW | VIC | TAS | SA | WA | NT | NZ
---
Coastal rain totals build up as wet conditions continue in Southeast Qld and Northeast NSW
Saturday, 25th July 2020
Continuing showers and some rain areas have seen rain totals over the last few days now reaching 25 to 50mm in many places along the southern Queensland coast and northern NSW coast with some reaching the 50 to 100 mm mark. Evans Head has even recorded 109 mm so far in the past 72 hours.
Unfortunately though, the forecast for much lower rain totals further inland has indeed eventuated. On the bright side however, no severe flash flooding has been reported.
Image 1: Observed 72 hour rain accumulations up to 4pm today, Saturday 25th July, 2020.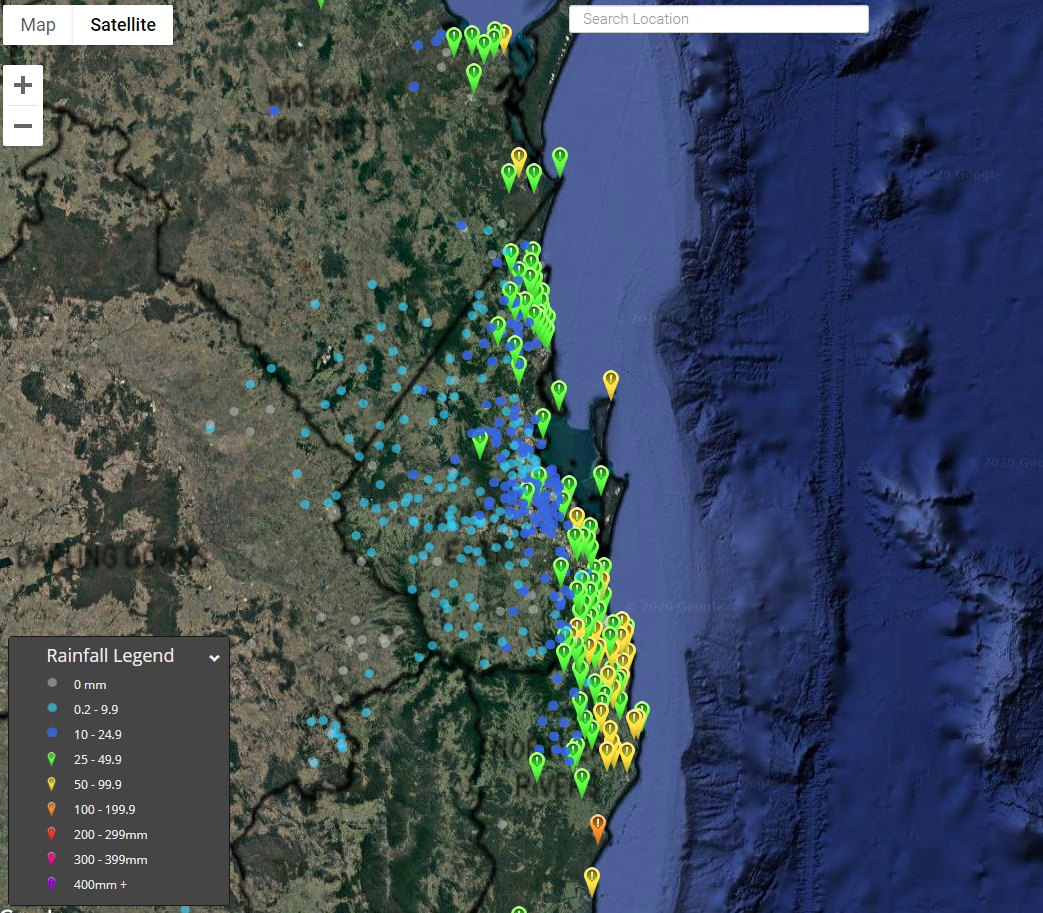 ---