Twitter

Instagram

Facebook | QLD | NSW | VIC | TAS | SA | WA | NT | NZ
---
Torrential rain set to drench southern WA
Friday, 31st July 2020
An upper level cold pool is set to bring very heavy rainfall that may challenge August records in some parts of southern WA over the weekend and into next week, while also bringing the risk of small hail, strong winds, thunderstorms and the first snowfall of the year on the Stirling Ranges.
While the heaviest falls will largely been confined to the South Coastal and South East Coastal districts, the rain is much needed and will significantly ease rainfall deficiencies if model guidance is correct. The southern wet season totals for the region (from 1 April until present) have been extremely low, with some areas seeing their driest totals on record.
Image 1: Rainfall deciles across WA over the southern wet season (from April 1 to 31 July, 2020). (Source: Bureau of Meteorology).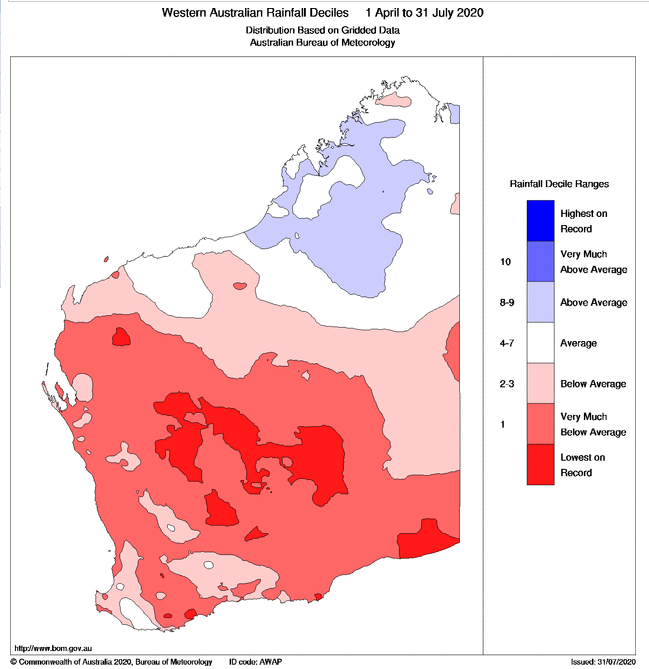 The cold front and upper level cold pool will push over the state's southwest on Sunday night with a surface low also likely to develop, bringing showers, isolated thunderstorms and localised small hail. On Sunday night and into Monday morning, the airmass may just be cold enough for snow on the peaks of the Stirling Ranges. On Monday, the cold air will spread further north, with scattered showers and small hail likely to affect the Perth metro region as well.
Image 2: Upper level cold pool affecting southwest WA on Monday 3rd August, 2020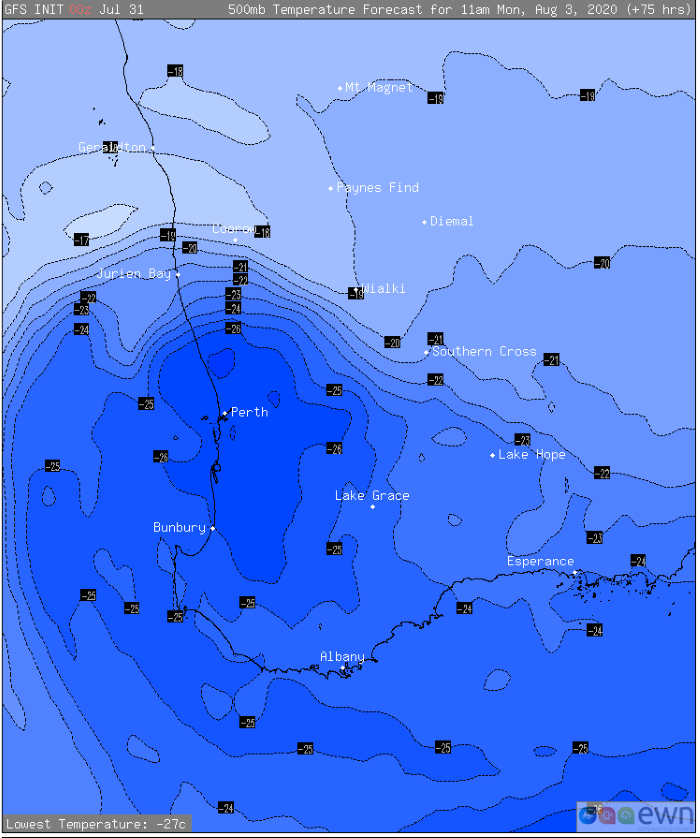 The southeast of the surface low will be fed by a deep easterly flow with widespread wind gusts of 60-80km/h along the state's southern coastal fringe, with localised gusts to 90km/h. This combination will cause heavy falls to develop over the South Coastal on Monday, before pushing into the South East Coastal later on Monday and into Tuesday.
24 hour totals may be in the 30-80mm range for many locations with some isolated falls in excess of 100mm possible, and the heaviest totals on Monday and Tuesday, before easing from Wednesday. Rainfall accumulations are likely to total 50-100mm across many areas with some regions likely to see falls in excess of 100mm. Rain may fall quickly at times, bringing the risk of flash flooding.
August records may also be challenged this system over some locations. Current model guidance suggests Salmon Gums may receive accumulated rainfall totals in excess of 100mm from this system, while the current August record currently stands at 91.2mm (set in 2015).
The low will move out of the state later on Wednesday, however another cold front may bring another burst of showers and cold to the state's south on Thursday and Friday.
Image 3: Rainfall accumulation across the next 5 days from the ECMWF Model (Source: Windy.com)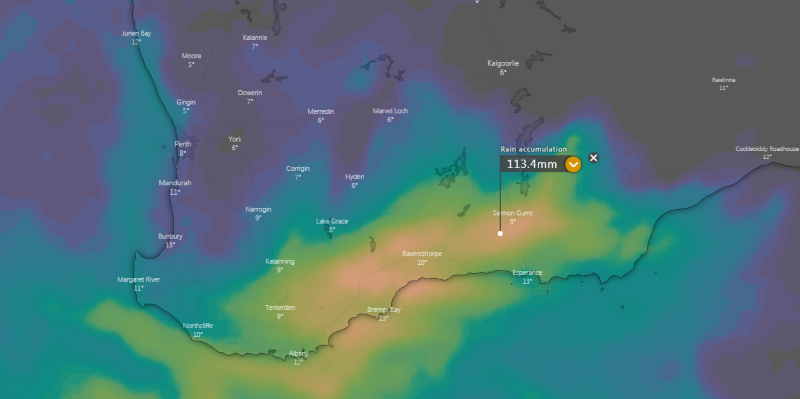 Image 4: Rainfall accumulation across the next 5 days from the GFS Model (Source: Weatherwatch Metcentre).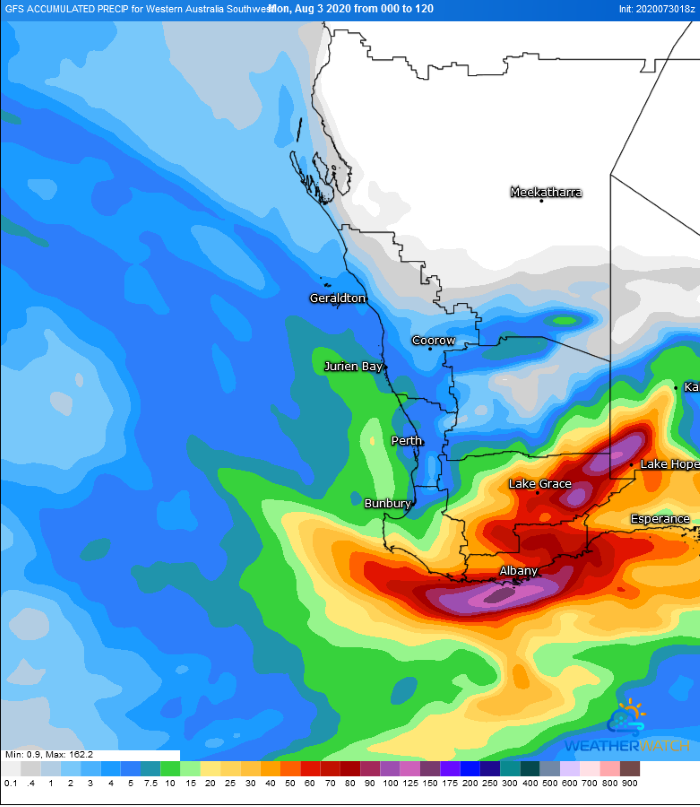 ---