Twitter

Instagram

Facebook | QLD | NSW | VIC | TAS | SA | WA | NT | NZ
---
Southeast Australia shivers through frigid morning followed by cold days and rain
Thursday 6th August 2020
Temperatures plumetted on Thursday morning across Australia's southeast as the mercury approached -10 degrees, with some places seeing their coldest morning in years.
A very cold airmass left the wake of a cold front combined with clear skies to allow temperatures to fall rapidly after dark. The southeast of South Australia, northern Victoria and inland New South Wales felt the cold the most as the mercury fell up to 10 degrees below average.
Some standout temperatures in NSW included -9.7 degrees at Glen Innes Airport, -8.7 degrees at Armidale (the site's coldest August temperature since it opened in 1997), -9.3 degrees at Thredbo and -8.7 at Perisher.
In VIC, both Hopetoun and Nhill had their coldest morning since 2006, dropping to -5.3 and -3.0 respectively, whilst other notable temperatures were -4.8 degrees at Rutherglen, -2.5 degrees a Hamilton and -3.7 degrees at Swan Hill (equal coldest August minimum in site's history).
In SA, Pathaway dropped to -2.4 (after -3.8 the previous morning), Keith -3.0, and Adelaide Airport 2.6 degrees (after dropping to a record cold August minimum of -0.3 degrees the previous morning).
As cloud moves over the region due to a complex low pressure system, nights will become warmer. However, the cold night and lingering cold airmass has lead to a very cold day today across many areas as well.
As of 3pm AEST, in NSW Bourke has struggled to just 12.1 degrees and White Cliffs 11.3 degrees, the coldest August maximum temperatures at the current sites (providing it does not get any warmer). In SA, Woomera has managed to reach just 8.2 degrees so far, Coober Pedy 11.7 degrees and Whyalla 11.0 degrees (all currently August records at their current site, if they do not warm further).
Tomorrow may be even colder across many areas as thick cloud and rain envelopes the region, with Adelaide forecast to top just 10 degrees and Broken Hill 9 degrees.
Image 1: Minimum anomoly from the GFS Model at 18z Wednesday 05 August, 2020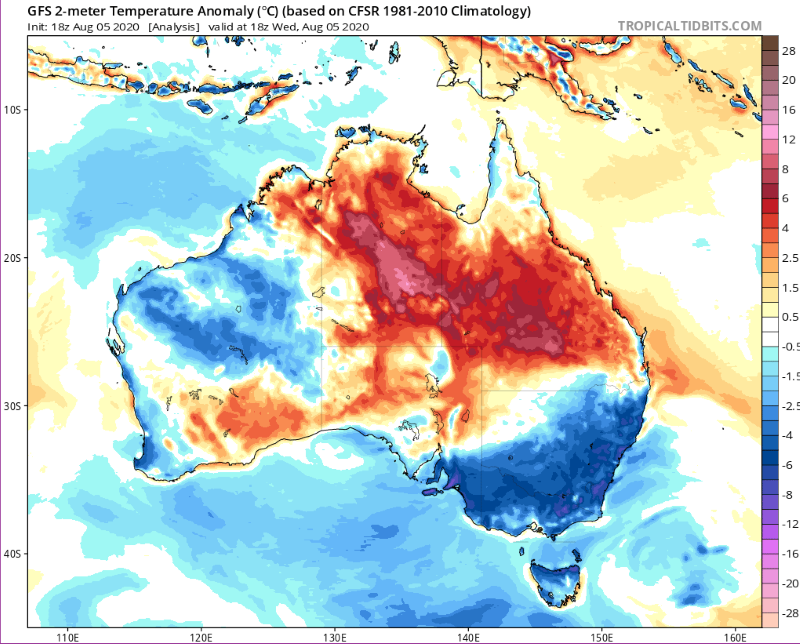 Image 2: Maximum anomoly from the GFS Model at 06z Thursday 06 August, 2020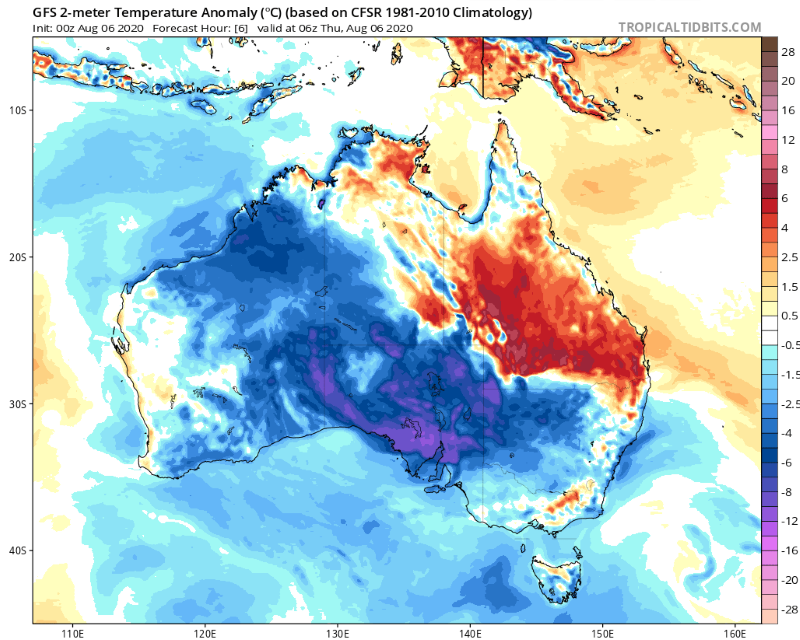 Image 3: Satellite image on the afternoon of Thursday 6 August, 2020 showing thick cloud over the continent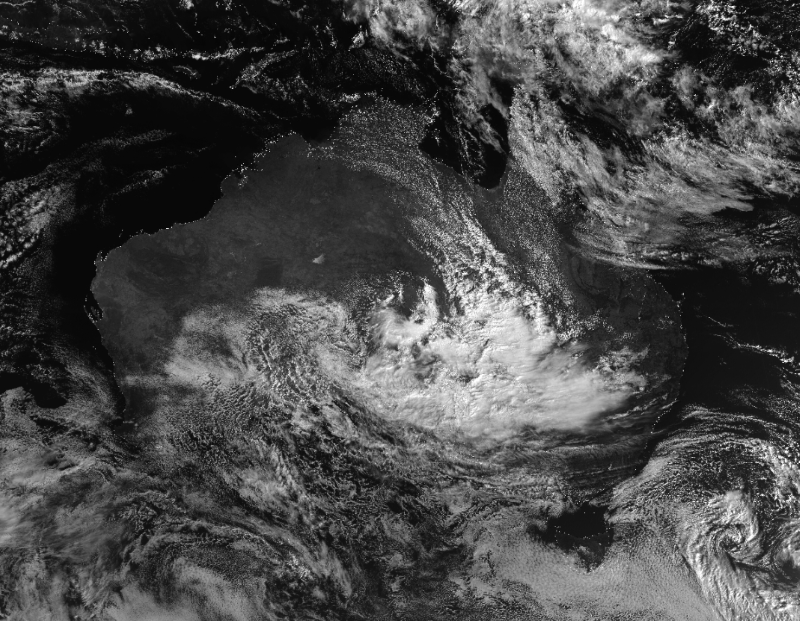 ---