Twitter

Instagram

Facebook | QLD | NSW | VIC | TAS | SA | WA | NT | NZ
---
Confirmed tornado for Victoria
Friday, 14th August 2020
A tornado touched down in Woodend, Victoria late yesterday afternoon around 5.30pm and was relatively short lived. This came as a surprise to some residents, especially when the tornado lofted hay bales into the air while remaining slow moving.
The majority of thunderstorm activity yesterday across northern and central parts of Victoria delivered up to 17mm at Hillside, however the majority of regions recorded less than 5mm.
The short lived EF0 tornado did leave some damage in it's wake, and from we can ascertain the tornado moved in a northwest to southeast direction crossing Boundary Road before dissipating three minutes thereafter.
This was considered a 'cold air' tornado, which form beneath showers and/or weak thunderstorms when the air aloft is especially cold from an upper level trough or cold pool combined with sufficient localised wind convergence. This was the case relating to the Woodend, Victoria tornado.
Image 1: Woodend Tornado, August 13th 2020 in Victoria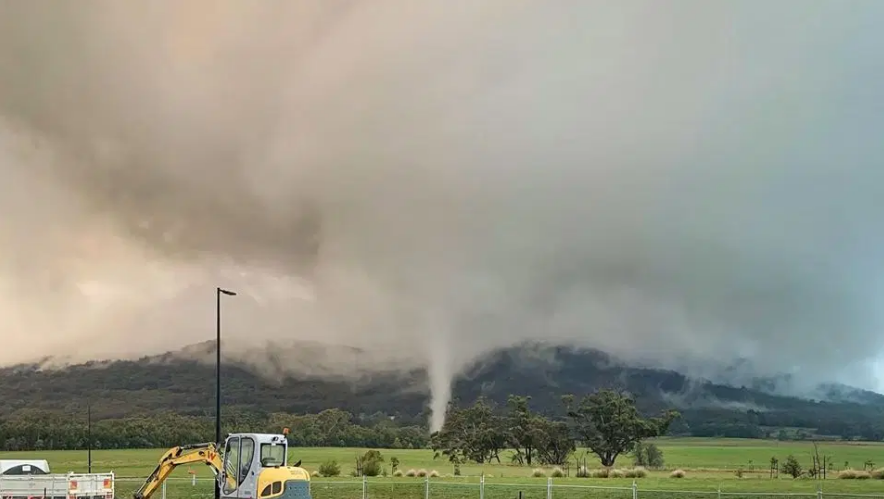 ---