Twitter

Instagram

Facebook | QLD | NSW | VIC | TAS | SA | WA | NT | NZ
---
Tasmanian weekend rainfall wrap
Monday 17th August 2020
Eastern Tasmania saw wet conditions across the weekend, as a low pressure system off the southern NSW coast shifted south, producing areas of heavy rain.
Mt Wellington, in the states South East, registered its wettest August day in 10 years with 57mm falling in the 24 hours to 9am 17/08/2020, with 100.8mm falling in the last 72 hours. Fingal's 37.6mm on Saturday was also its wettest August day in 9 years, scoring 57.4mm in the 72 hours to 9am 17/08/2020
Further widespread totals of 25-49mm were recorded across eastern Tasmania throughout the weekend, with isolated heavier falls exceeding 100mm. Gray, registered 102.8mm in the 72hours to 9am this morning, with Friendly Beach picking up 68.2mm, Nonameta 65mm, Mount Victoria 55.2mm, Lewis Hill 53.6mm, Nugent 52.9mm, Little Swanport 48.4mm, Grindstone 37.9mm, Maria Island 42.4mm and Hobart 23.8mm.
The Bureau of Meteorology issued a flood watch for rivers and streams across eastern Tasmania in response to heavy falls, with minor flooding developing for many locations. The South Esk River at Fingal recorded a moderate flood level during Sunday, and was still just above the moderate level this morning.
Whilst conditions have eased today, another deep low and series of fronts are expected to impact the region this week, with an increase in shower activity likely from Wednesday through until the weekend. At this stage no further heavy falls are expected, however another 5-15mm is likely.
Image 1: 72 hour Rainfall totals to 9am 17/08/2020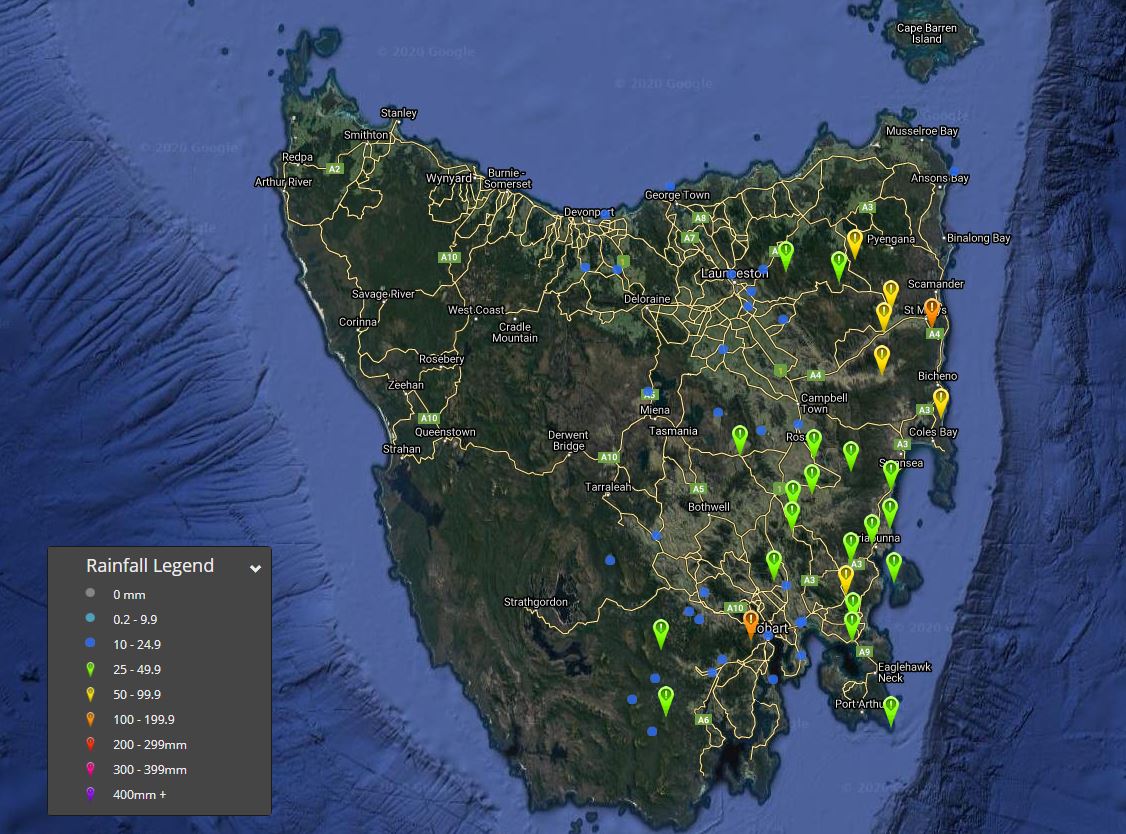 Image 2: South Esk River flood height. Image via BoM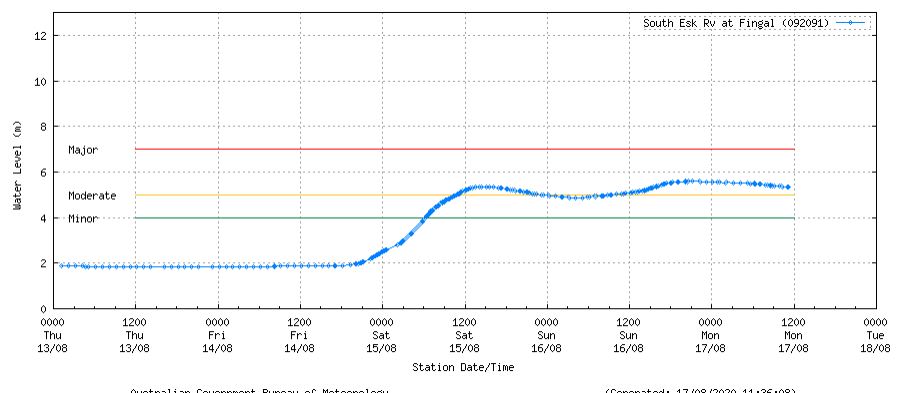 ---