Twitter

Instagram

Facebook | QLD | NSW | VIC | TAS | SA | WA | NT | NZ
---
Severe weather strikes South Australia
Wednesday 19th August 2020
A multi-day severe weather event kicked off in South Australia on Tuesday, with damaging to destructive winds and impressive rainfall totals across central and eastern parts of the state.
At 10:30am Tuesday morning (local time) the Bureau of Meteorology sent a severe weather warning for western, central and eastern parts of SA. Damaging to locally destructive winds were expected to develop during the afternoon and overnight with the passage of a vigorous cold front and associated low pressure system. A suspected tornado roared through the suburb of Morphett Vale, with a narrow damage path noted. Local resident Paul said he was sitting down to watch a movie when winds picked up out of nowhere.
It wasn't just damaging winds that residents had to deal with, with scattered showers and thunderstorms lashing the region, particularly across the Adelaide, Mid North, Lower Eyre Peninsula and Kangaroo Island regions.
Kingscote, on Kangaroo Island picked up 29mm to 9am this morning, making it the wettest single day in 7 years. Cape Willoughby scored 31mm, Port Lincoln 26mm, Mt Crawford AWS 33mm and Warren Reservoir 35mm.
Windy and showery conditions will continue during Wednesday and Thursday, before a stronger cold front moves through the region on Friday. Southwesterly winds will strengthen once again, with a continuation of shower activity, isolated storms and small hail. Further totals of 10-20mm are likely for coastal areas, with up to 50mm possible across the Adelaide Hills over the next 72 hours.
Image 1: BoM rainfall totals to 9am 19/08/2020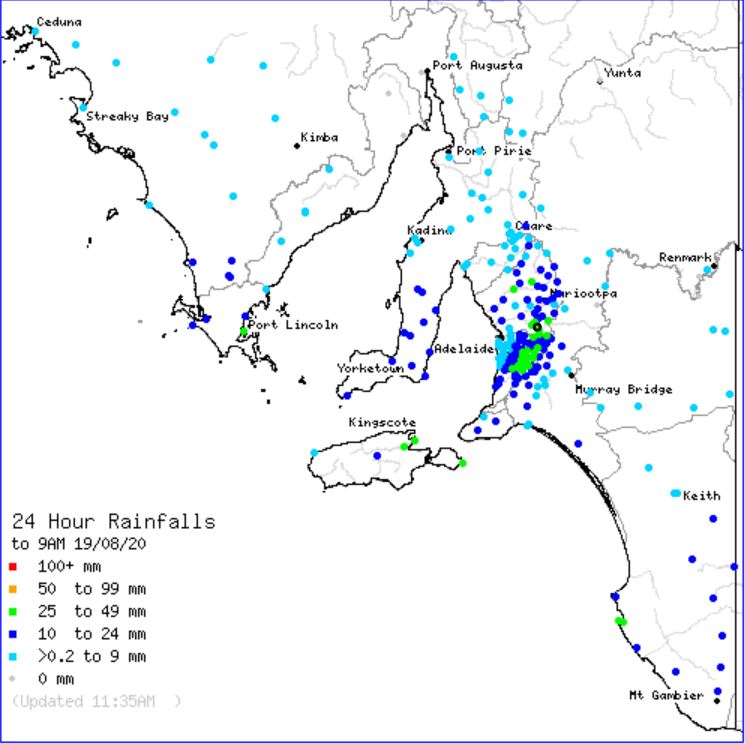 Image 2: Severe Weather Warning issued by the BoM 18/08/2020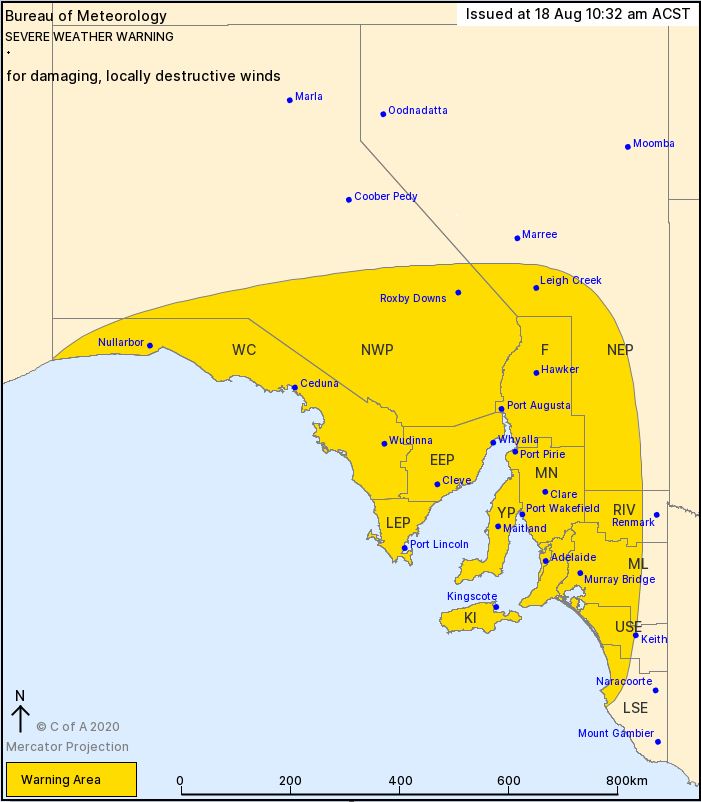 ---