Twitter

Instagram

Facebook | QLD | NSW | VIC | TAS | SA | WA | NT | NZ
---
Heavy snow in southeast Australia as record August heat scorches Australia's north
Friday 21st August 2020
As the southeast of Australia experienced days of strong winds, showers and the heaviest snow in years in places, the nation's north has broken numerous August records over the past few days as temperatures exceed 40 degrees.
A strong cold front swept through the nation's southeast on Friday and over the weekend, bringing one of the coldest blasts of the year so far. Temperatures plunged several degrees below average across most of the region, with Canberra seeing its coldest day in four years on Saturday reaching just 7.5 degrees.
Widespread showers brought useful rainfall totals as well, with some areas seeing their best rain in almost two years, including Wilsons Promontory that recorded 52mm in the 24 hours to 9am Saturday. Widespread strong wind gusts were recorded, with many parts of the southeast seeing gusts of 60-80km/h, with those on the ranges recording gusts up to 90-100km/h, and some exposed coastal areas up to 125km/h.
Image 1: Rainfall totals over the past 7 days across Australia, ending 23/08/2020. Image via BoM.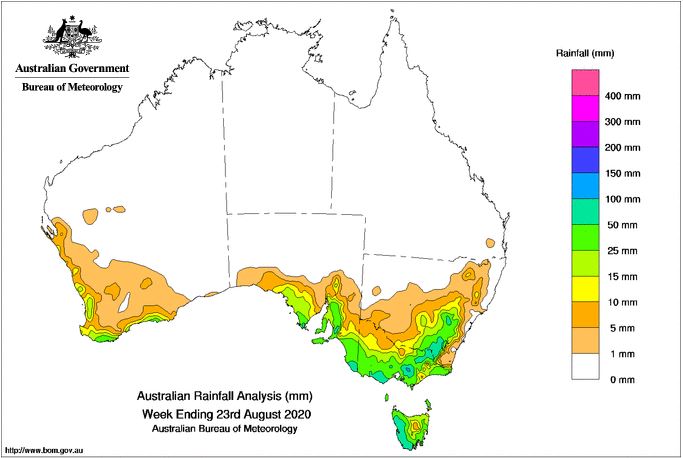 Heavy snow hit some areas, with ski resorts recording close to 1 metre of fresh snow from the system, which has given the ski season a much needed boost with resorts seeing their worst snow falls since 2006 this late in the season until this system arrived. The Oberon area had its heaviest snowfalls in years, with reports of snow falls of 30-40cm prompting widespread road closures. Snow was reported as far north as Guyra on the NSW Northern Tablelands, with small hail reported on QLD's Granite Belt.
Image 2: A dusting of snow falls in the Nudle State Forest - south of Tamworth, NSW. Image vai EWN's own Ben McBurney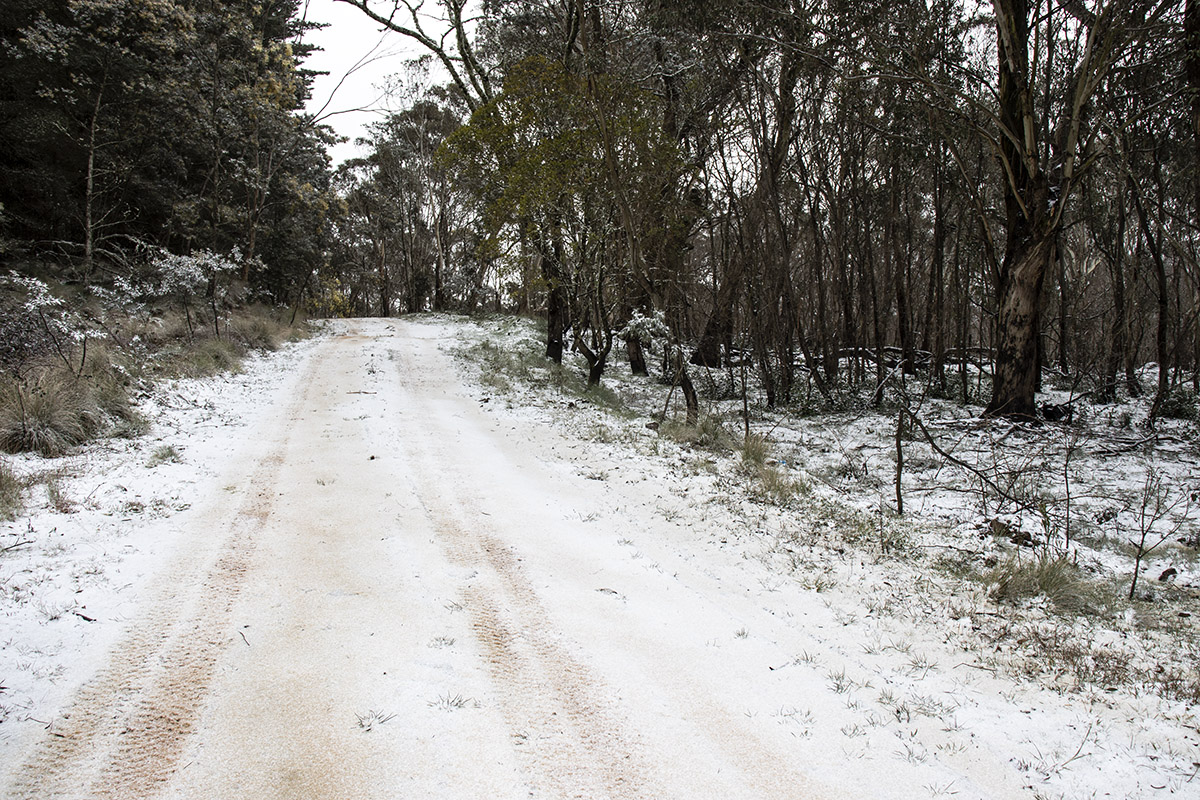 Meanwhile, the nation's north has been sweltering in record breaking heat for this time of the year. A new August record was set on Saturday as Yampi Sound (north of Derby) reached 40.7 degrees, the nation's hottest August day on record (breaking the 40.0 degree day set at Kalumburu on 27 August, 1970). More long standing records fell on Sunday as Port Hedland reached 37.0 degrees (previous record 36.8 degrees), and Broome 38.9 degrees (previous 38.9 degrees). The Australian August record was broken again as West Roebuck reached 41.2 degrees.
Hot conditions will persist over northern Australia over the next several days with gusty southeast-east winds causing fire danger to reach severe in some areas. A high will cause settled conditions to return to the nation's southeast.
Image 2: 2m temperature anomaly across Australia during Sunday 23/08/2020. Image via WXCHARTS.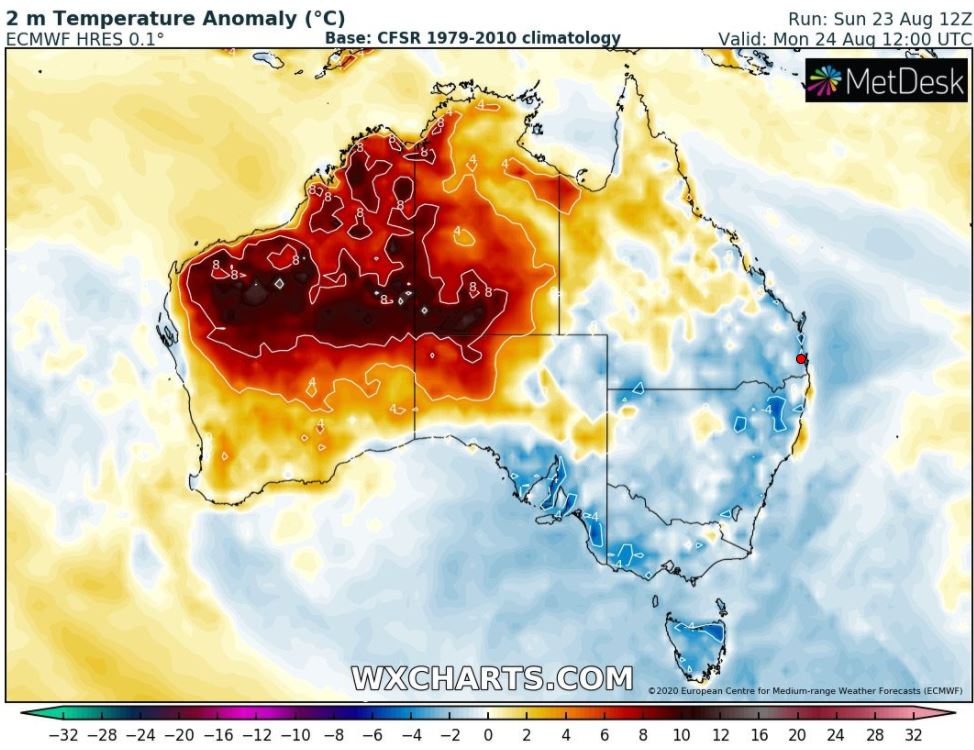 ---