Twitter

Instagram

Facebook | QLD | NSW | VIC | TAS | SA | WA | NT | NZ
---
Hot September likely for Australia
Tuesday 1st September 2020
Spring is set to start off quite warm across Australia with September likely to be a warm one across much of the country, with the northwest Australia 'heat train' already in full swing.
The second half of August saw temperatures break numerous records over northern Australia, including the nation seeing its highest August temperature on record (41.2 degrees at West Roebuck on the 23rd of August). The rest of the month saw similar temperatures, more typical of October than of August.
The heat has persisted into the start of spring too, with no relief in sight. It isn't unusual during La Nina years (Australia is currently on La Nina alert) to see warmer than average temperatures over the nation's north (although not quite to the extent seen so far this year), as strengthening easterly trade winds gain warmth as they travel east to west across land.
When the northwest of Australia is hot, it is almost guaranteed eventually the heat will push south, as cold fronts and troughs collect this heat and filter it across the rest of the country.
On the short to medium term models, a significant hot spell is already likely across large parts of the country over the next two weeks. This heat will filter down ahead of a cold front from this weekend and gradually get pushed east into next week.
Those over eastern WA and SA are likely to feel the worst of the heat, with temperatures pushing into the mid to high 30s and even low 40s in some areas. Whilst not as extreme, significantly warmer than average temperatures are also likely across southern QLD, NSW, VIC and parts of TAS with temperatures pushing into the mid 30s over several days next week.
It is hard to say at this stage when conditions will return closer to average, although longer range models indicate late September or early October.
Image 1: Temperature anomoly prediction for September from the CFS Model (Source: tropicaltidbits.com)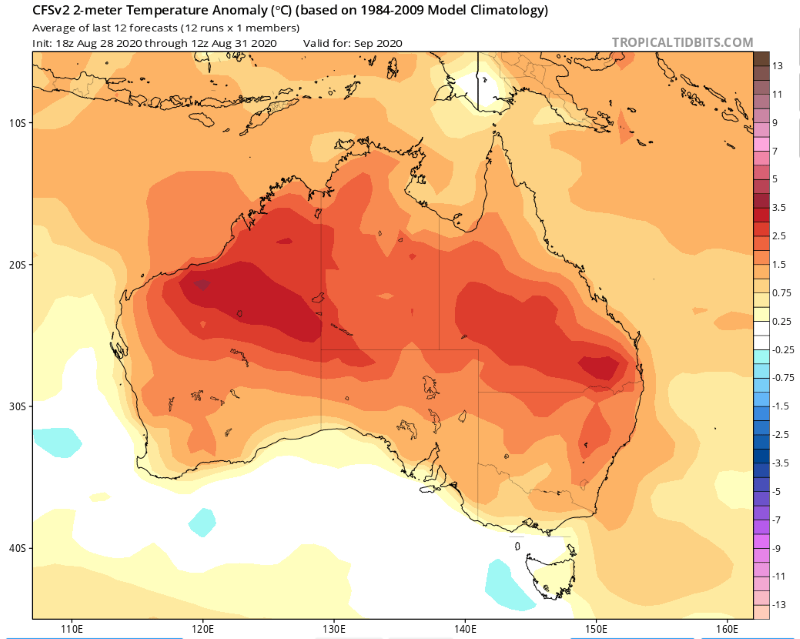 Image 2: NAEFS prediction of probability of above average temperatures for days 8-14 (Source: weather.gc.ca)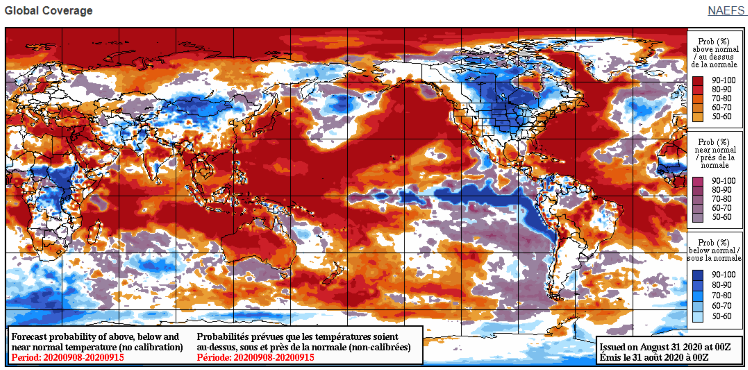 ---