Twitter

Instagram

Facebook | QLD | NSW | VIC | TAS | SA | WA | NT | NZ
---
NSW basking in early spring warmth
Thursday, 3rd September 2020
Temperatures are soaring up to ten degrees above average today across parts of southern and central NSW, with many areas seeing their warmest day this early in the 'warming season' in decades.
An unusually warm airmass is currently lying across the state, sourced from the nation's northwest which has also been unusually warm for this early in spring. Westerly winds ahead of a cold font are helping drag this heat to the coast, leading to temperatures more typical of late September or October than early September.
The highest temperature anomalies (and significant stats) have been experienced along coastal areas. Sydney has reached 30.5 degrees so far today (as of 2:00pm EST), the warmest it's been this early in the warming season (that is, from August) since 1995. Numerous locations along the South Coast and Illawarra have reached into the high 20s or low 30s, for which most of these sites has been their warmest day this early in their site history (although these stations are new sites, less than 30 years old).
Inland areas have not be as anomalously warm, although temperatures are still rising 3-7 degrees above average with the mercury rising into the 30s (warmest this early in the year since 2017 for many areas).
A cold front will bring cooling to southern and central areas tomorrow, with the warmth contracting to northern areas where it will remain warm to very warm into the weekend. Another burst of warmth is likely for southern areas early next week, before a stronger cool change arrives on Wednesday.
Image 1: Temperature anomalies across NSW on Thursday 3 September, 2020 (Source: WXcharts.com)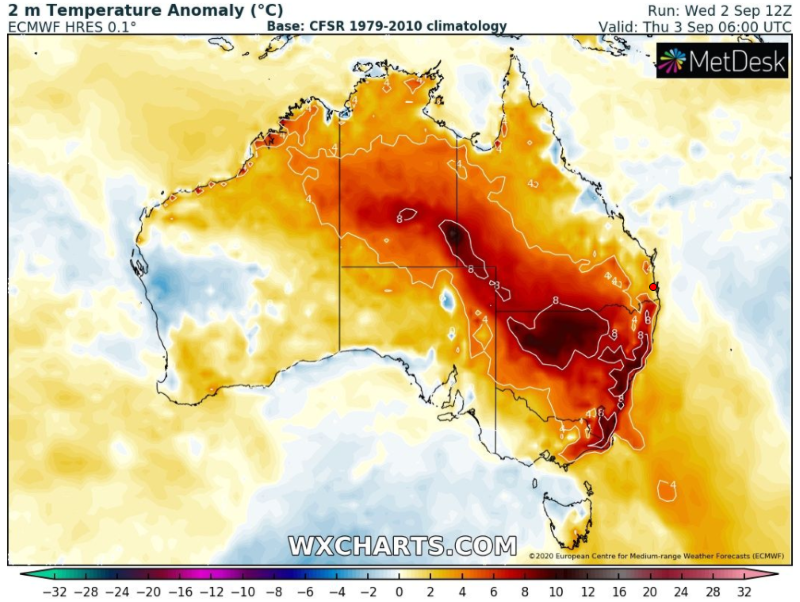 Image 2: Maximum temperature to 2:20pm Thursday 3 September, 2020 across NSW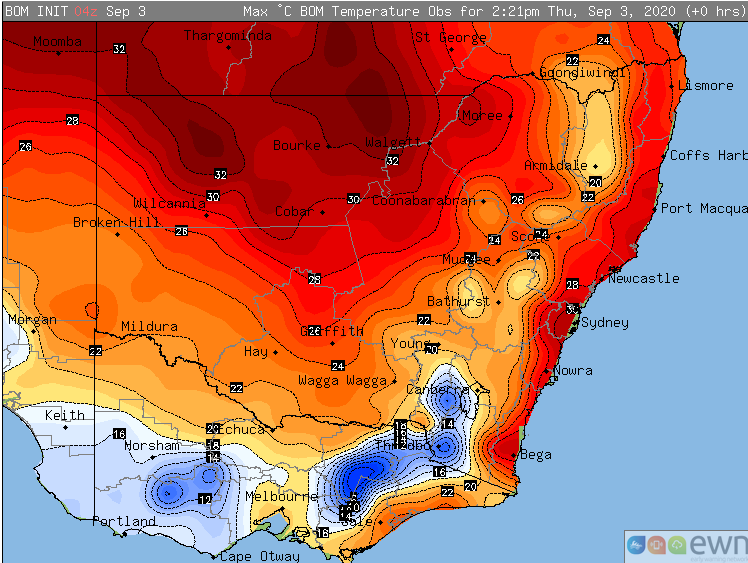 ---